They say all men are created equal but some men aren't gentlemen!
I've decided to dedicate this month to a few great gentlemen in the history of our sport!
I present to you v

Chris Adams

Lord Steven Regal

Jack Gallagher

THE WHIRLDWIND GENTLEMEN
These are some of the finest men to ever lock it in our sport but when need be, they know how to fancy an arse whipping. Don't take their looks for granted or you may come up short.
Good day and a good month mates.
And thank you all for helping us make a big splash in the month of April!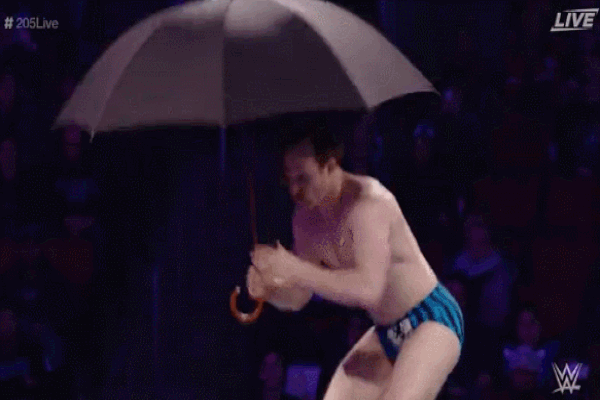 Originally Posted by British Monsoon



New Japan - The top Japanese promotion. On Demand streaming service with all major events streamed live, some with English commentary.
http://njpwworld.com - 999¥/month

EVOLVE - Arguably the top US indy currently. Close relationship with WWE, a lot of their cruiserweight crop have come through. New On Demand service run by FloSports, gives you access to the WWN family of events, with a large on demand library dating back to 2003 and live streamed events from EVOLVE, FIP, ACW, and all women promotion SHINE.
http://www.floslam.tv/events - $20/month or $150/year

PWG - Arguably the top US indy currently. Less of a traditional promotion, PWG is a hangout for wrestlers across the indies to go all out and have fun. Shows can be exhausting, and the delay from show to release is maddening. Worth it.
http://www.prowrestlingguerrilla.com/merch/ - $15/DVD $20/Blu-Ray On Demand/Never

PROGRESS - The top of the bustling UK indy scene (I'm biased.) More of a storyline focus than a lot of indies, with great matches and a hot crowd. You're missing out. Get on it.
https://demandprogress.pivotshare.com/ - $7.49/month

Rev Pro - Pairs the top level British talent with the top indy stars from the US, and through a partnership with New Japan, the top Japanese stars.
https://rpwondemand.pivotshare.com/ - $8.49/month

ROH - Ring of Honor was historically the #2 or 3 promotion in the US, but the lustre has gone as of late. Bull Dempsey main eventing in 2016 is all you need to know. There are a lot of talented guys there however, as well as a New Japan partnership. Their back catalog still holds up.
Past Events @ http://rohwrestling.com/membership - $7.99/month Weekly TV every Thursday @ http://rohwrestling.com/tv/current/Free Current PPV's $15-35/show

Lucha Underground - A TV show about a Wrestling show. Great matches with Lucha stars, combined with TV style drama and stories.
El Rey Network, SlingTV or US iTunes - $40/26 episode season

Stardom - The top Joshi all women's promotion in Japan currently. On Demand streaming service with English subtitled content.
http://www.stardom-world.com/ - 750¥/month

Highspots Wrestling Network - back catalog PWG, current AAW and wXw On Demand, along side shoots, some CZW, a fucking ocean of content.
https://www.highspotswrestlingnetwork.com/ - $9.99/month

DDT - Batshit insane home of patron saint of Flipvember, and wonderful human, Kota Ibushi. On Demand service launching in January, includes new shows from DDT, BASARA, Tokyo Joshi Pro and Ganbare Pro-Wrestling, as well as DDT special events (outdoor shows) and archives. You all need Kota Ibushi wrestling Sami Zayn in a campsite in your lives.
http://ddtuniverse.com/ - 900¥/month

SHIMMER - Top US women's promotion. Has hosted the likes of Beth Phoenix, Becky Lynch, Paige, Asuka, Natalya, Mickie James, Ember Moon, Blue Pants, Nikki Cross and more. No On Demand, which is frustrating, as is their release schedule. They're currently about a year and a half behind.
https://shimmerwrestling.blogspot.co.uk/p/dvds.html - $15/DVD

Dragon Gate - Japanese promotion focused around speed and factions. The process for watching their live events is complicated, and documented below.
http://www.f4wonline.com/japan/how-w...d-ippvs-204481 - 1500-2700¥/event

AAA - Lucha promotion, many of it's stars are featured in Lucha Underground.
Clips and shows posted to https://www.youtube.com/user/luchalibreaaatv

CMLL - World's oldest promotion, lucha libre.
"http://www.clarosports.com/en-vivo02 I think on fridays, and streams on youtube too for the Monday and Tuesday shows: https://www.youtube.com/channel/UC3l..._j4PGXWLNTt4iQ"

ICW - Staunchly adult focused wrestling from Scotland. The attitude era worship is evident, and may not be for everyone. That said, a lot of great UK talent, and weekly TV show content as well as live events. They're about to run the same venue WWE is taping TV in, and for an indy, that merits attention.
https://icwondemand.pivotshare.com/ - $6.99/month

Others: AAW, AIW, CHIKARA, Fight Club Pro, ATTACK!, WCPW, CZW, WXW, AJPW, NOAH, Freelance, IPW:UK, Pro Wrestling EVE, OTT, SMASH