Originally Posted by BattleMonkey

Ah Confrontation, how I hate thee. I used to be hardcore into Confrontation in the old days till Rackham came and took a shit all over the game. The figs you posted are even the new crappier figs. They seriously had cooler looking figs back in the day. It's also sad how much they lie with these pictures, the final product look nothing like these. The new army box paint jobs are grotesque, some figs basically have two colors applied to them only.

The new game is also pretty mediocre, it's a wargame in scale compared to being a skirmish game like in the old days. You used to only need 10 or so figs for a Confrontation force. Despite my hate for Rackham, I do like their sci fi game AT-43, and do have a Ram confrontation force, but they are a shitty company and was so glad when their former head was kicked out of the company recently. Guy bankrupted the company already once.

If your going to repaint the figs and such they aren't as bad, though lot of the grunt troopers they are doing are pretty awful in the sculpt department, with very static poses. Some of the early figs also had lot of "rubber weapon" problems with the plastics looking bent out of shape and such. The individuals are much more exciting though.

The figs they use in their pics also are generally original resin casts and not the plastic they use, so you get more detailed looking figs that are much crisper than the production versions.
Ya know, I was wondering where all the other miniatures went. I had a ton of older metal minis that didn't show up on their website. That's REALLY sad to hear as many of their older minis were simply brilliant. Ah, here's a couple: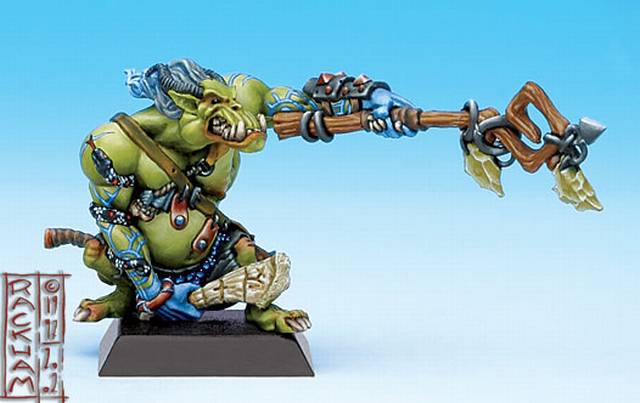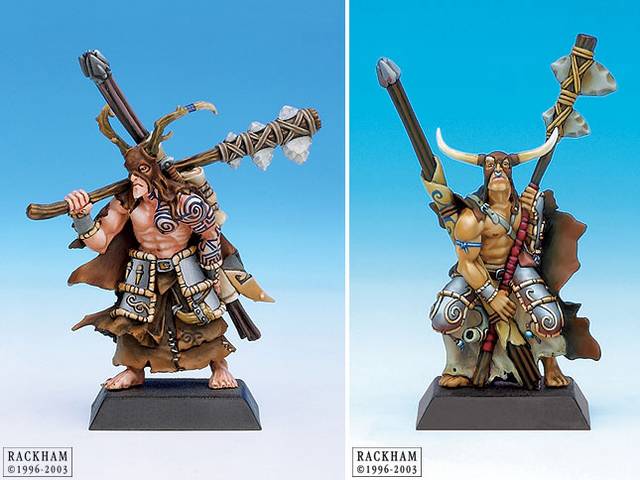 That's really sad to hear it went into the toilet. Guess I have been out of the world too long. :-/