Lock the thread and bash the fash If old
"As thousands of neo-Nazis flocked to a rock festival in the tiny town of Themar, German far-right supporters were pictured in 'I love HTLR' T-shirts.
Others wore T-shirts saying, 'HKN KRZ' – a reference to the 'Hakenkreuz', or Swastika.
The festival called, 'Rock gegen Ueberfremdung' (Rock against Foreign Domination) saw up to 6,000 neo-Nazis attend, with 1,000 police officers deployed.
The neo-Nazis were cordoned off, RT Reports, and visitors had to pass security checkpoints guarded by police.
Huge German neo-Nazi rock festival sees fans wearing 'I heart HTLR' T-shirts
Participant arrives for one of Germany's biggest right-wing music festivals in Themar.
The concert was largely peaceful, but the police were involved in 20 incidents including 'the use of anti-constitutional symbols' – possibly referring to Nazi symbols."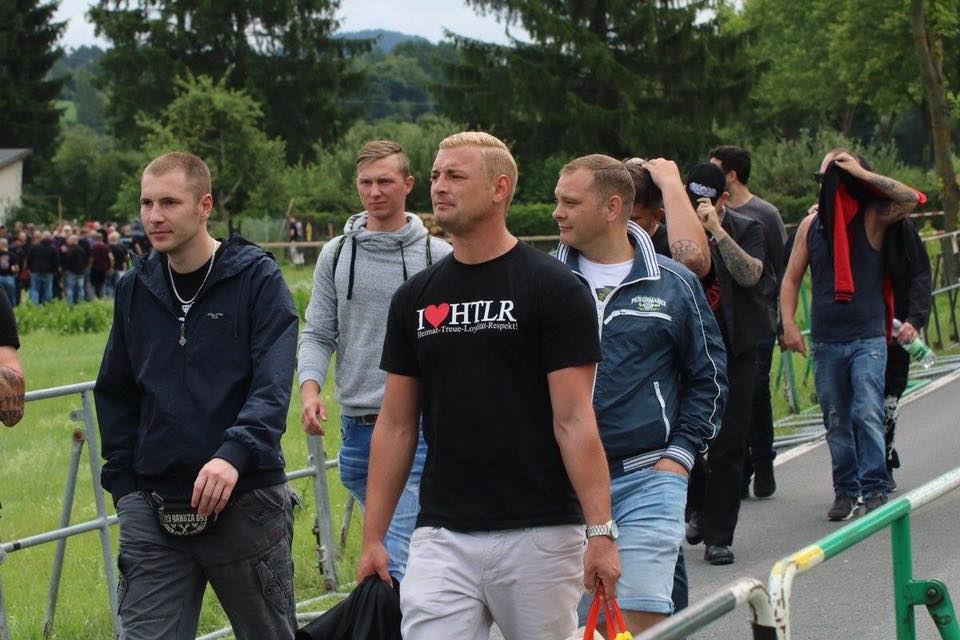 Source and Full article:
http://metro.co.uk/2017/07/17/huge-g...hirts-6784842/