Introduction
Lead Alm and Celica along parallel paths in a quest to bring peace to a war-torn land. Experience turn-based strategic battles with a mix of classic and modern gameplay. Then add more to your game with amiibo ™ figures and expand even further with purchasable DLC.
• Platform: Nintendo 3DS
• Release Date: May 19, 2017
• No. of Players: 1 player
• Genre: Role-Playing
• Publisher: Nintendo
Characters
Alm
Alm leaves his village home behind and joins the Deliverance—a rebel army fighting to stop a Zofian coup. His fight will take him further than he ever dreamed.
Faye

One of Alm's friends, Faye would follow Alm anywhere.
Tobin
Another of Alm's friends, Tobin likes the idea of earning his own living.
Celica
Celica believes Zofia's misfortunes are linked to the goddess Mila. She and her allies embark on a journey across pirate-infested seas to find Mila...whatever it takes.
Boey
Boey is very protective of Celica and lovs bickering with Mae
Mae
Celica's best friend, Mae is an eternal optimist who loves to argue with Boey.
System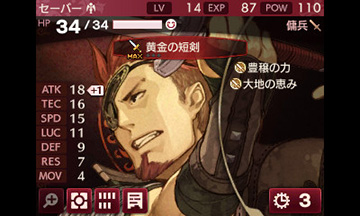 Battle
Equip forces with weapons and items before battle.
Units equipped with certain weapons may gain special abilities known as Combat Arts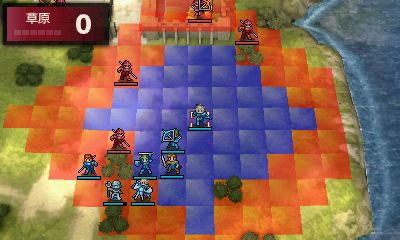 Strategy Planning
Heed the effects of terrain, check each character's tactical advantage, and anticipate the enemy's next move.
Dungeon Exploration
Control Alm or Celica action-adventure style as you explore dungeons for loots, items, and enemies. Touch an enemy and a grid-based battle will begin.
Take note of your units' fatigue level as they may not fight as well if they're tired.
Class Change
Class change exist in the game, where you'll need to visit a Mila Idol within each dungeon
Other Mechanics
- Casual & Classic Mode returns, where units are gone forever when they're killed just like real world.
- Support conversations happen when placing the characters next to each other on the battlefield
- Visiting the towns will allow you to talk to locals, look for items, get quests and even recruiting new addition to your armies.
- Mila's Turnwheel is a special function where it allows you to revert to previous turn during battle, quite helpful if you made a terrible mistake.
Amiibo
Alm & Celica
• Each figure unlocks a special dungeon where players can battle bosses and collect in-game items.
• Players can save the current strength of Alm or Celica in the game to the corresponding amiibo figure.
• During combat, players can sacrifice a portion of Alm or Celica's health in order to summon a computer-controlled illusory hero that will act as a temporary ally for a single turn.
Other FE Characters' amiibo
An illusory hero of the character can be summoned during battle at the cost of some of Alm's or Celica's health.
Other Compatible amiibo
An additional monster ally will be summoned for a turn at the cost of some of Alm's or Celica's health as well.
DLC
Season Pass: $44.99 USD / $63.49 CAD / €44.99 / £39.99 / $67.50 AUD / $74.25 NZD
As for individual DLC cost, contents and release timings, please refer to the website
http://fireemblemechoes.nintendo.com/dlc/
Faq
When should I promote units?
Posted by Technoweirdo and Erheller
Unlike in most Fire Emblem games, in SoV units that promote have their stats raised to the base stats of the class they're promoting into, while keeping any stats that are higher. So the only reason you would wait on promoting is if you think that you're going to be able to raise a unit's stats above their promotion's base stats.

tl;dr: Promote ASAP
What class should I promote my villagers to?
This game gives four villagers right away in Alms route, and one in a later chapter in Celica's route.

The game hints out to classes for both Tobin, Grey and Kliff and technically they have "canon" choices in other Echoes media. However there are some recommended classes for them, and in Tobin and Kliff's case they disagree with his "canon" choice as hinted in the game. Both canon and recommended classes are listed here.

Alm Route
Gray: Rec Class = Merc. Canon Class = Merc.
Tobin: Rec Class = Mage. Canon Class = Archer
Kliff: Rec Class = Archer. Canon Class = Mage
Faye: Rec Class = Cleric. Canon Class = PK

Celica Route
Atlas: Rec Class = Archer. Canon Class = ???
Credits
Kuroneko for coming up this really quickly.
Past threads
Fire Emblem Echoes Shadows of Valentia announced for 3DS, Reimagining of FE Gaiden
Echoes Import Thread
Echoes Review Thread
Fire Emblem Gaf Discord
https://discord.gg/rRyQ7SX