Release
: Early 2018 worldwide release
Genre :
2.5D, 3vs3 Fighting game
Developer :
Arcsystem Works (Guilty Gear Xrd, Blazblue)
Producer :
Bandai Namco
Platforms :
PC, PS4, Xbox One
Super Dash: A Homing Dash you can use to approach the opponent while avoiding Ki Blasts
Dragon Rush: Approach the enemy and launch a rush that can not be guarded!
Z Assists: Call your team mate for covering fire!
Z Change: Switch with another team mate!
Ki Charge: Hold down to charge your Energy Gauge!
Sparking Blast: Increase Your power for a limited time! And also recover your health gauge (Once during one match)
Vanish: Move instantly behind the opponent and land an attack! (Uses 1 Gauge)
Ultimate Z Change: Launch a Super Attack with your team members (Uses 1 Gauge)
Is this like the Xenoverse game ?
No, this is 2.5D, that means it is on the same plane as "Street Fighter" or "Injustice 2".
Are those 2D sprites or 3D models ?
The technology and technique used by Arcsystem works, makes full use of 3D models and specific shaders while limiting the animation frames to mimic the look and style of Anime. The result is awe inspiring !
Can a 2D game feel like DBZ ?
Of course, Dragon Ball FighterZ includes a lot of mechanics that directly evoke DBZ. You can teleport at any moment, dash at your enemy at full speed, or eject them into the air before unleashing a devastating combo. On top of that, you can send the enemy flying into buildings or destroy half the planet if you wish to !!!
I heard the characters play the same, does this lack depth ?
This is a misinterpretation of what was said by Youtuber Maximilian.
The characters all have universal abilities (teleport, homing dash, rush, etc...), therefore, they can all do a combo into a launcher, and then into an air combo and a super move. This isn't exclusive to Dragon Ball FighterZ, and is the case in many fighting games.
The characters all have different optimal combos, and ways to open up the enemy. On top of that, the synergy of your team and how to use your assists to make your character abilities shine adds a lot of depth into the game.
The characters shown so far are characters that have similar fighting style in the show (Cel,l Gohan, Goku, Vegeta), Frieza and Buu were relatively different.
How many characters can we expect ?
It takes a lot of time to make those characters. So it won't have a huge roster.
You can expect at the very least 18 characters, and 30 at most.
So a realistic expectation, would be anywhere from 21 to 24.
The game has auto combos, how does that work ?
Just like Persona 4 Arena and the new Marvel Infinite, the game features auto combos if you mash light or medium attacks. Those combos are never optimal and are only there for people who have trouble making their own combos. They deal less damage than normal combos.
For players that want to take things more seriously, those combos are never used. We do not know as of now if you can turn off those auto combos entirely.
Will the game feature GT and Super characters ?
The team is listening to feedback. It is likely Super characters will have some presence. It's possible future GT and Super characters are added through DLC.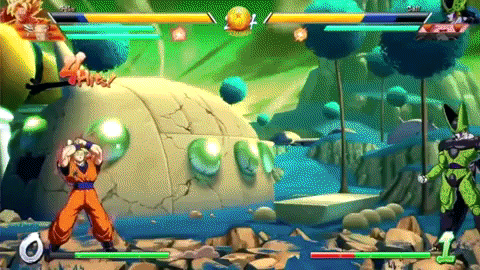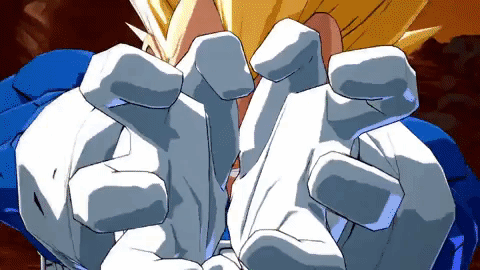 Thanks to Slaythe and Kagari for putting the thread together!