Great interview from Jason Schreier here.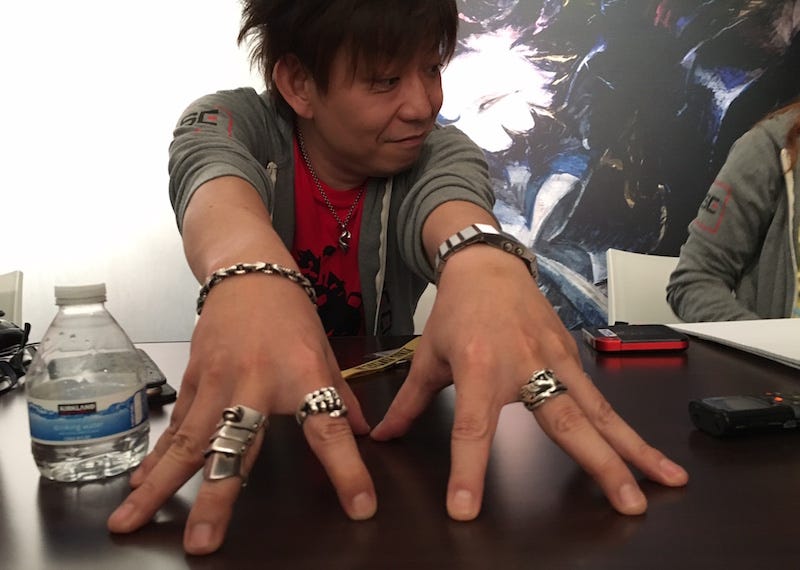 Selected quotes there:
When I asked what else Yoshida had left to accomplish, he pointed to the story, a highlight of Final Fantasy XIV. The intricate, ongoing plot is the main reason the fourteenth Final Fantasy is so appealing to those of us who don't love MMOs, and it's one thing that Yoshida wants to complete before he ever thinks about retiring. "There's this overarching story, and I've actually set a goal or endpoint for that arc," said Yoshida. "That's one of the things I want to accomplish is to be able to finish that narrative."

"How long will that be?" I asked.

"I think we'd need at least another two more expansions," Yoshida said.
On what they can do now that they've ditched the PlayStation 3 version of Final Fantasy XIV:

Yoshida: One of the biggest challenges we had was the hardware trying to access files—the IO, or in and out... The speed at which some of the files are being read on the [PS3] hardware and then transferred into memory was slower compared to some of the other platforms. This is a 10-year-old-plus piece of equipment.
(...)
Because the speed at which the files were being read was slow, you did see a difference in the way it's being displayed on screen. So there always had to be a cap so we could accommodate for that hardware capabilities.
On bringing Final Fantasy XIV to Xbox and Switch:

Yoshida: I've said this on several occasions, but it hasn't changed. We would love for as many players to be on FFXIV as possible.

Conversations have been had with Mr. Phil Spencer of Microsoft, and the upper management teams of Nintendo. But I have proposed a condition every time I speak with any platform manufacturers. It's that the game has to have the capability of cross-platform play.

Of course with an MMORPG, once it launches and starts going into live services and operations, there will be a community. No matter how small it dwindles down to, we have to be responsible for taking care of those communities. It would become an obstacle if the first-party or manufacturer changed how patches are being implemented or online regulations. Some of our external parties' regulations don't have MMORPGs in mind in terms of how they're regulating their online activities. Those can become a hurdle when we consider operating FFXIV for an extended period of time, and so when I talk to those first-party companies, I ask them, 'Do you have the capability to prepare for that, do you have the resolve that you're going to make sure to take responsibility and take care of those, do you have that willingness?'

If we are able to come to some sort of agreement, a handshake so to speak, or if it does end up being that unfortunately we can't do a handshake with Final Fantasy XIV, either way we'll make sure to communicate with our players. But we have been tenacious—we've been trying to keep at it and be persistent about our conversations.
More at the link as usual.
DDOS me if old.