The Evil Within 2 went for a short announcement > release cycle, being announced last E3 and releasing on October 13th (Friday the 13th) this year, giving it only about a four month period before it released on PS4, Xbox One, and PC.
I understand many have gone on blackout to not spoil the game for themselves as they don't have to wait long to play it, but I thought I might make this topic now for two purposes: to gauge and simply ask how GAF is feeling towards TEW2 here a month before release, how they think it might fair in the busy end of the year release schedule, and if they're looking forward to it, and to give a general information breakdown as I've been seeing a lot of questions in nearly every TEW thread I think I can answer.
It's currently my most anticipated game, and I have a pretty solid feeling from following the game closely there will be an audience that loves this game. Being a horror enthusiast, I want to see TEW2 do well, so I decided to take some time to collect this information.
Before I give this info summary dump, I ask you how are you guys reading feel about TEW2 with it out in a month? Looking forward to it, worried, excited? Think it'll do well, think it'll bomb? What are your feelings towards the game with it out so soon?
And now an info dump for The Evil Within 2:
The Evil Within 2 is a sequel to the 2014 action-stealth survival-horror hit (the original game at this point has sold around 5 million copies), featuring Sebastian Castellanos (the protagonist of the first game) three years after the events that occurred in Beacon Mental Hospital. He tried to find those responsible for what happened to him but with no leads and his wild tales making people think he went mad, he lost his job at the KCPD and spirals into self-destruction at the end of a bottle. Out of nowhere, Juli Kidman (a character who experienced the same events Sebastian did in the original and the protagonist of two of the DLC chapters for the original game) returns and reveals to Sebastian that his daughter, Lily, who he thought had died in a house fire many years ago, is actually alive. And if Sebastian will do something to help a shady organization known as Mobius (the organization that Kidman works for), he may be able to save her.
The game is a sequel to the original game and does take place after events of the original, but they have confirmed playing the original game is not a necessity. Apparently they've prepared a 'catch-up' within the game itself to learn the important information from the original game for those who want to dive straight into the sequel. One important piece to know is that the original TEW and this sequel primarily take place in a system known as 'STEM', which in basic is a machine that connects peoples brains together to mentally exist in another world. To quote one of the writers of The Evil Within 2, think of STEM like The Matrix if it was run by Freddy Krueger. The purpose of STEM is still unknown at this time outside of its origins and that Mobius seems to really want a stable STEM system for their own agenda we will apparently learn more about in TEW2.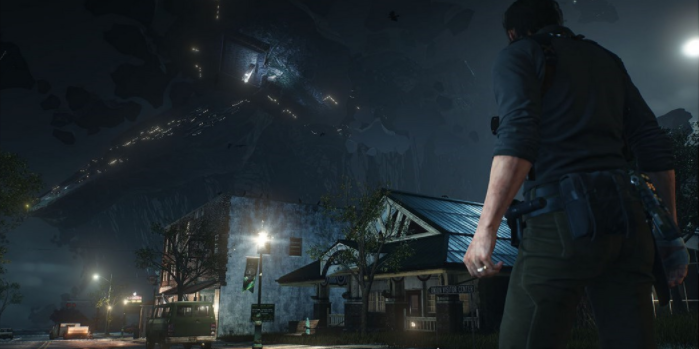 STEM needs a person (known as a 'Core') at the center of it to unify the different people who get attached to the machine. The Core basically works as the 'administrator' unit of the STEM, everyone within the STEM is a mental projection of themselves but the only person with full control is the Core. Without a Core, people's own mental spaces can begin to run wild and conjure things from the subconscious, and there seems to be an especially strong knack for the STEM to conjure up a person's innermost fears in weird ways. Lily was apparently the 'Core' of a STEM unit that Mobius had made and kept running, hosting a utopian city known as Union. However for reasons unknown, Lily just suddenly disappeared from within her own STEM. Mobius does not know how or why, but with her gone things have begun to go to hell in Union, as people are beginning to lose themselves to a nightmare within the STEM, and some of the people inside have gone on a power trip to take control of Union to change it into their own vision of utopia. They're all mentally stuck there until the Core returns and can't be extracted, but people can still go in. Mobius sent in several units of their own to respond and try to control and find out what happened to the Core, but things go south. In a last ditch effort to save all the time and money they've put into this STEM, they've contacted Sebastian as their last hope. He both has experience with STEM being a survivor of the Beacon Mental Hospital incident, and as Lily's father maybe injecting him into the STEM can get some sort of response out of Lily, wherever she is. Sebastian, broken and without much to lose, and given a chance to save his daughter, accepts this deal and enters into STEM one more time.
One of the big goals of The Evil Within 2 is to make a much better story than the original, with a cast of more likable and human characters. They have voiced they think the story of the game will be a surprise for many people, especially when it kicks into gear during the second half of the game. We will certainly see soon enough.
The Evil Within 2 is a third-person survival-horror game with some deeper level of action, stealth, and trap mechanics. One goal for the team in TEW2 was to make the player have more options while playing than the original game; in the original the game was mostly linear and often there was but one way to progress. They've worked at making it so different people can use different playstyles to get through the same scenarios in very different ways.
When you start The Evil Within 2, there are three difficulty levels: Casual, Survival, and Nightmare. Casual is easier than Casual in the original TEW, but still not quite a cakewalk. It's recommended for players who want to not get too frustrated and are here for the story and experience rather than challenge. There's a variety of gameplay changes to make the game easier, including some abilities you need to usually spend resources on to upgrade being unlocked from the start, less and easier enemy placement, more resources in general, and other things you can turn on/off to make the game easier (like aim assist, which is an available option on Casual and Survival but not Nightmare and above). In contrast, Nightmare difficulty is recommended for people who like survival-horror games, it is apparently around the level of challenge of Survival in the original game, and has changes made for those who have more experience in the genre. It's also confirmed there's an unlockable difficulty which is NOT Akumu Mode from the original (no one-hit kills from everything) which will have limited saving, remixed scenarios, and other surprises we'll have to see when the game releases.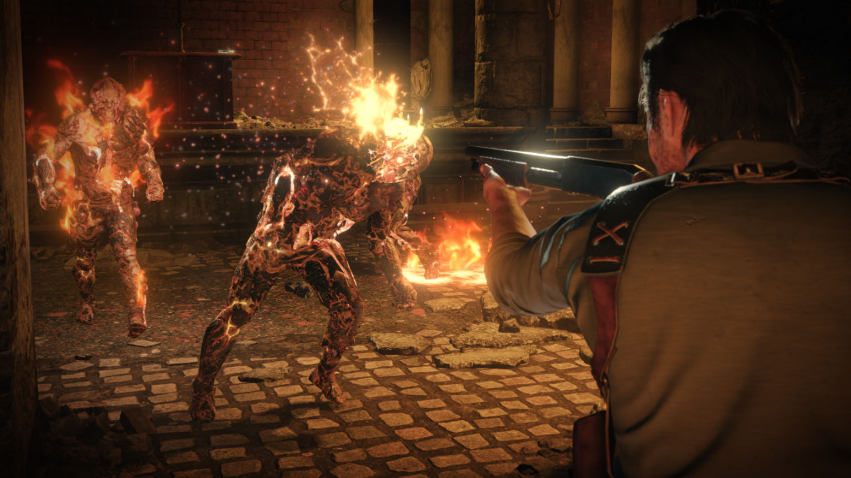 You are not defenseless in TEW, you get a knife and a handgun relatively early, and can gain more weapons over the course of the game such as shotguns, sniper rifles, crossbows, and more. Combat has seen improvements from the original, including a much wider camera when aiming, now being able to do a quick-turn, and a more extensive weapon upgrade system. In TEW2, you'll find Weapon Parts and High-Grade Weapon Parts, which can be used to both upgrade your weapon and repair broken weapons you find when you locate all the weapon parts. You must choose what to use your weapon parts on, as there's not nearly enough to upgrade all your weapons and repair all weapons you find in the game in a single playthrough (though the game does have New Game+).
However, this is a survival-horror game. You do have limited resources and ammo, and have other options than just fighting. You need to pick and choose your battles, as while there are new options to sacrifice certain resources for others (there's an extended crafting element in the game compared to the original to let you choose what to make), you can and will run out of ammo if you go crazy with shooting monsters up.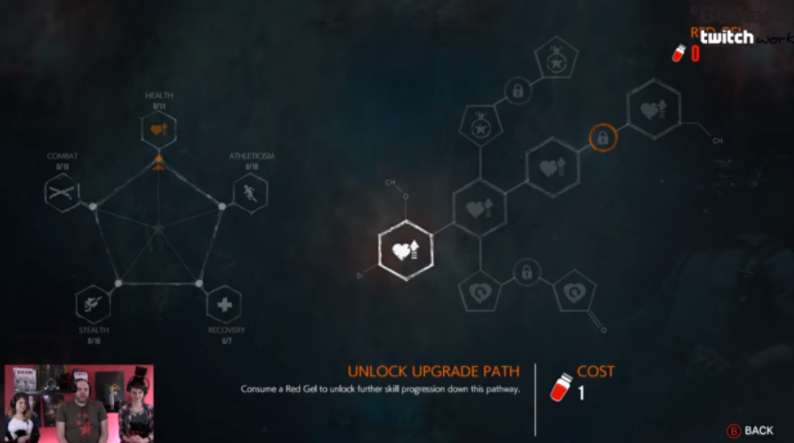 You can 'build' a Sebastian that's more oriented to fighting, however. Like the original TEW, there is an upgrade system for Sebastian himself using Green Gel (and a new Red Gel). You collect it from enemies and around the environment, though in a single playthrough it's impossible to fully upgrade Sebastian, so again you must pick and choose where to use your upgrade gel. Sebastian can upgrade his abilities in five area: Health, Stealth, Combat, Recovery, and Athleticism. Some upgrades are straight forward, such as increased max health, increased stamina, steadier aim... But there's some new and special quirks you can get too. Some quirks you can upgrade include having one-hit kill attacks no longer kill you, just nearly kill you but leave you alive with either a little or a lot of health left. Another quirk helps give Sebastian a small chance to dodge and avoid damage from certain types of attacks. There's also crazier abilities you can get, though they are expensive and to get them you'll need to focus on unlocking them. These abilities include a curb-stomp move to kill enemies on the ground, an ability to slow-down time while you're aiming, and a combo-like ability where your default gun damage is lower but you can start to get a 'combo', every time you shoot an enemy before the combo timer runs out you deliver more and more damage with each shot, increasing the damage output until either you run out of time and the combo ends or you run out of ammo. The crazier abilities are crazy expensive though, and you need to pick and choose what you want to upgrade with gel as you play to fit your playstyle.
Stealth has seen some big improvements since the original game as well, now allowing you to take and move from cover for stealth, a more refined enemy detection system and better use of light/darkness, sounds, and more environmental uses to distract monsters.
Traps have also been expanded, while still using the Crossbow as the basis for special elemental weapons, their purpose and abilities have been increased (for example, you may use an electric bolt in a pool of water to have the expected result or use a ire bolt on oil or grass to spread some chaos), as well as some new types of traps such as being able to set down trip wires or a detonation mine that makes a distinct sound to attract nearby enemies.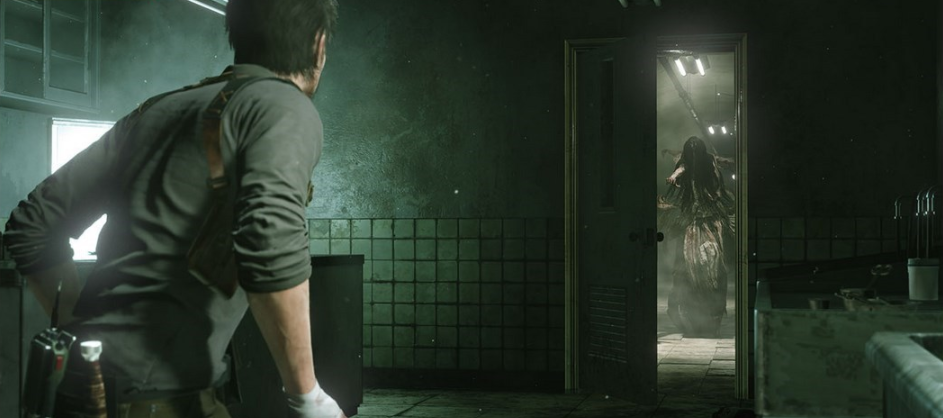 But the enemies and dangers of Union have also seen an increase in nightmarish variety and threat since the original game as well. The main zombie-like enemies of the game are known as "Losts", lost souls to Union, who will not go down easily if their brain isn't taken out (and headshots have to be precise, as you can shoot off part of their faces rather than hitting them squarely in the brain). There are also new crazier types of the main enemy forces, including a type known as Hysterics who are far more aggressive, sporadic, relentless.
The enemy train doesn't stop there though, there's all sorts of weird twisted monstrosities within Union. Some of the biggest monsters can not be killed, but the screen tints to a blue tone when you're around a foe who is unbeatable to let you know not to mess with it (some unstopable forces wander dynamically through the game world). There is a much bigger enemy variety than the original game.
The game takes place in a mentalscape small American town known as Union. The Evil Within 2 compared to the original game will have more open levels to explore, but the game itself is not an open world game. A more apt comparison is some hybrid of the original Silent Hill and Silent Hill Downpour. The game has a chapter system like the original, and still has linear levels and areas. However, in-between main story chapters you'll go to larger, more explorable levels with optional stuff to do in them. There isn't a whole big 'open world', as much as there's 'provinces' of Union you'll go to. In the original Silent Hill, in-between the main stages you went back to the town itself. The town is never 100% fully explorable, but you reach different segments which fill the in-between from the main locales. This is the easiest way to describe Union, you go to different sections of the town in-between the main locations, which act more like larger levels you can explore. And there are side-questions and optional places to explore, which are handled similarly to Silent Hill Downpour. Instead of receiving quests from NPCs or having to destroy X Losts or whatever, you instead find optional stuff to do more organically by exploring Union, stumbling on oddities and mysteries, and taking part in optional gameplay scenarios that flow with the exploration of the town.
You can also choose to skip all of this and just rush to the next story bit, or take the time to explore these sequences. These are great chances to restock and resupply, but be warned that this isn't a safe space, when exploring you can stumble upon horrors you'll have to overcome and other dangers and oddities.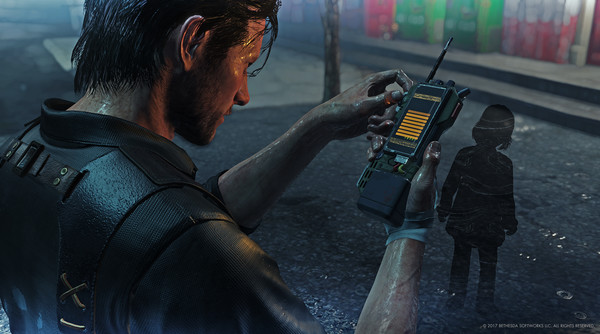 One tool that helps you in these segments is your communicator, which is something you use to talk to Juli Kidman with back in the real world but also helps you out in Union. It gives you where 'signals' from traces of Lily are that can point you to the next objective, but it also picks up on nearby sounds and odd waves being given off in Union, which if you choose you may use to try to track down optional stuff to partake in... Though not all waves are safe or friendly.
It's also been said by Shinki Mikami (producer) and the game's director, John Johanas, that the side-quests and Union become a smaller part of the game in the second half when the story really starts kicking off, which is an intentional design decision for pacing. Their presence will lessen over the course of the game as things begin to kick into gear.
The game is running on a custom engine by Tango Gameworks, which uses some of the skeleton of both idTech 5 & 6 within it. A Frankenstein Engine, of sorts. They put it together to fit their own needs, but have aimed to elevate some issues of the original, including reducing and removing many load times, lowering the amount and time of texture pop-ins with the engine, allowing much easier HD resolutions and 60fps (on PC, console FPS hasn't been confirmed yet), and to have a lusher lighting system for them and to allow much bigger levels.
The game will support PS4 Pro and Xbox One X Enhancement, being able to run at 4K on PC, PS4 Pro, and XOX. It also has HDR support on all platforms.
We won't know until we know, but the previews from people who played an hour of the game at Gamescom, PAX Prime, & QuakeCon (Chapters 2 & 3 of the game) were quite positive:
PCGamer
Granting players more than one plan of attack in any given situation is a bold move for The Evil Within, but one which pays dividends in light of the first game's more restrictive makeup. From the small segment I've played, you could argue this dilutes the original's sense of claustrophobia, but there's a real tension in being forced to make decisions. Choosing a path which plays to your own strengths is vital and, despite dying more than I'd like to admit, I appreciated abandoning one strategy in favour of another and seeing these events play out so differently.

I'm interested to see how these branching pathways play out deeper into the game with more varied enemy types, but I'm pretty convinced this design decision is good for The Evil Within 2. With the crafting system and unlockable upgrades that allow customisation of Sebastian's stats, like Stealth, Recovery and Combat, there's a strong chance this will be an improved sequel—one that retains the engagingly oppressive tone of the first game.
Rock, Paper, Shotgun
Not everyone will have the stomach for The Evil Within 2 or the desire to spend time in such a wounded world, but for every moment like the feeding scene there'll most likely be several of crafting and sneaking and exploring. If I'm certain of one thing it's that, like its predecessor, this will be a game with wild shifts in tone and setting. The difference this time around might be the changes in pace, those big open areas acting like a pressure valve, releasing some of the claustrophobia and intensity.

Consider yourself warned though: this is one of the most beautiful games I've ever seen (and with plenty of PC-specific bells and whistles), but it's also one of the ugliest.
ShackNews
Although it's too early to say for sure, the slice of the game I played indicated that favoring flight over fight could be possible. You need slime to spec out your character's abilities, but other supplies are necessary for crafting ammunition and building parts to augment your weapons. In theory, skimping on slime could be a viable alternative, provided you explore thoroughly and take advantage of every opportunity to upgrade your weapons and craft supplies.

Provided Tango Gameworks makes good on giving players more agency, The Evil Within 2 seems poised to deliver a compelling serving of thrills and chills when it releases.
Rely on Horror
This kind of open-ended level design is something the genre has been lacking since the early days of Silent Hill. It offers a fantastic opportunity to reward player exploration in a way that goes beyond simple collectibles and small upgrades, and I'm excited to see The Evil Within 2 tackle it head-on, fully utilizing current hardware and processing power along the way.

For what initially felt like a demo for a by-the-numbers horror title quickly became so much more. The Evil Within was by no means a perfect game, and it's good to see that Tango Gameworks has not only taken its criticisms to heart but innovated on what worked best. The result is an experience that feels fresh and exciting, full of mystery and opportunity even to someone who has played through The Evil Within multiple times. A renewed attention to narrative, tighter controls, better graphics, and some impressive level design suggests that The Evil Within 2 has the potential to be not just one of the best horror titles of 2017, but one of the best games in the genre period.
GameSpot
While there was a lot to admire in the first game, the sequel seems to be addressing many of the concerns with pacing and pulling back a bit more on the action-focused sequences. Though this was just opening, there was an almost oppressive feeling of familiarity with The Evil Within 2, in that some sequences and events felt too much like retreads for my liking. With that said, the expanded scope of it all feels far more in-line with an adventure game, even if there's a large risk to going off the beaten path of the dreamscape. And given how diverse many of the locations were in the original game, it'll be interesting see where you can go and how deep you'll be able to explore the new places. Which will no doubt lead to some terrifying moments.
Windows Central
Indeed, it's the only horror game in recent memory that has literally given me nightmares, and I only played it for around 30 minutes.

I'm in no position to pass any sort of final judgement on the game's shift to a more open-format, but it could be what the franchise needed to evolve. If they pull it off, The Evil Within 2 looks set to become a top horror purchase for this holiday season, particularly in the run up to Halloween.
Blast Away
That little choice served as a key position on what I would do and how I will approach the game when it launches this fall. It's moments like sneaking up on a lone enemy, piercing the back of his neck with a knife, scooping up slime he left behind as my experience, that led to a gratifying experience as I would keep his friends from becoming alert and knowing of my presence. It's those small choices as well that made the game feel bigger, more unique, but still the same as its predecessor. This gives me hope that The Evil Within 2 will shape up to become the Resident Evil and Silent Hill experiences I've been desiring over the past few years.

Those crucial choices I made became a small whisper in the back of my mind: I would need to become adept at picking off enemies as I see fit. I would need to stockpile my upgrade materials, carefully use those weapon parts, bits of gunpowder, and experience I found. This little slice-of-the-pie became my focal point, one that has left me metaphorically in withdrawals due to my desire to play the game once more.
Games Reactor
The Evil Within 2 looks, feels and plays like an enhanced version of the previous game, it truly is a sequel in its purest form. The semi-open world looks amazing and fits the experience. There are plenty of different enemies, and there's great variety in the environmental design. The exploration-heavy setup is an added bonus and the radio navigation helps to keep the overwhelming vastness of open-world exploration manageable by telling you what you can find in each direction. Visually the game is stunning with the exception of some odd looking facial animations where the eyes look static and unnatural and the mouth expressions are blurry; a small flaw in an otherwise beautiful looking game - at least, it's as beautiful as a bloody grotesque horror show can get.
Extended Gameplay Trailer
Race Against Time Trailer
The Evil Within 2 E3 Announcement Trailer
Gruesome Giggling Guardian Gameplay
The Evil Within 2 1-Hour Bethesda Livestream