Last week when I was in Gamestop, there was a new copy of Steambot chronicles on the wall. I had some extra cash today so I went by to see if it was still there. It was, so I grabbed it and a used game and left. I didn't look at the disc much when I placed in the ps3. I started playing about an hour ago and when I finally got to a save point I was told you can't save during the demo version. O-o I pull out the disc and finally take a look at it.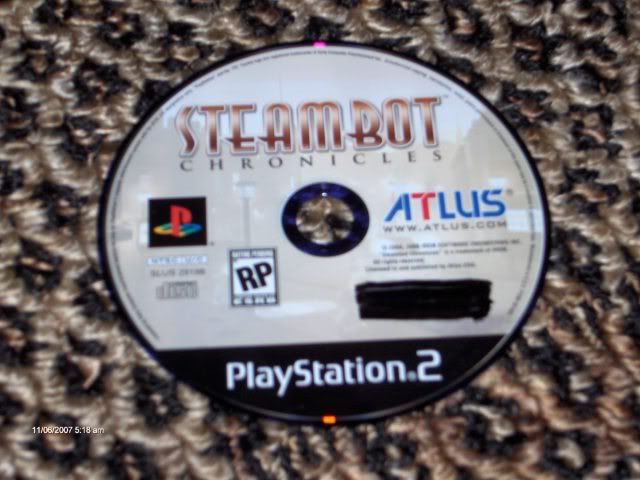 It was hard to miss once I looked.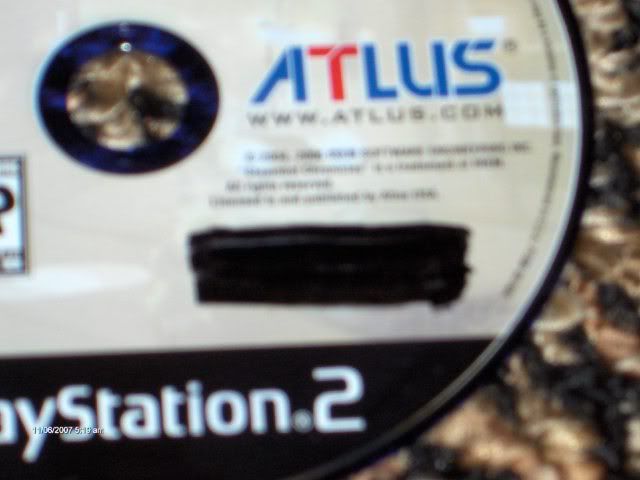 Tilt that to the light and it clearly reads 'Not for resale Demo Disc'
Yeah, thats real nice Gamestop. Is this on purpose? I didn't see any used copies but
maybe
jackass grabbed the wrong disc from the shelf (its always annoyed me they open up new wrapped games and remove the disc). Even then, I bought it NEW, why am I getting the fake someone dumped on Gamestop.
[rant] What really pisses me off is that I always feel bad about shopping there. I've been screwed out of pre-orders and sold 'new' games that were obviously used and had sworn them off completely. However, they are the only Store anywhere near me that gets the games on the actually release date and recently the only store to get Ratchet and Uncharted a week early. So I've been shopping there allot and BS'ing myself by saying they gotten better :P. Hell, I was even trying to convince BeatBox (who refuses to shop there for any reason) he should give up the grudge and grab Uncharted early. Oh I'm getting a copy of SteamBot chronicles from them tomorrow (demo is serious fun), and I swear, someone write this down, I AM NEVER BUYING ANYTHING FOR GAMESTOP EVER AGAIN, NOT EVEN FOR A GIFT!!!!! My fault for ever going back :p [/rant]