[IMG]http://i32.************/osbhjo.png[/IMG]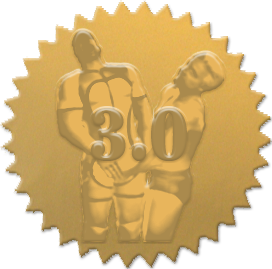 [IMG]http://i25.************/2qbatep.jpg[/IMG]
Welcome to the Official PS3 System Update 3.0 Thread of Clock/Battery Fix Hotness and Crotch-Grabbin' Win!
What is it?

PS3 System Update 3.0 is a long-awaited firmware that fixes a few key issues and adds a handful of neat new things to the PS3 system interface. The full known changelog will be posted below. Once this system update goes live you will be unable to sign into PlayStation Network on your PS3 until you download and install it.

When does it release?
Sony has announced that the release date for firmware 3.0 is September 1, 2009 internationally. There is no specified time slot for the release date beyond the day. However, the updates almost always go live in the evening in North America. Once it has gone live I will update this post to reflect its availability.
*EDIT*
THE FIRMWARE IS NOW LIVE AND AVAILABLE FOR DOWNLOAD ON PLAYSTATION NETWORK AND THROUGH PC.

CLICK HERE TO DOWNLOAD THE FIRMWARE TO INSTALL YOURSELF
How do I obtain it?
There are several ways to get the system update once it has gone live. The easiest is to update the system itself directly. From the PlayStation 3 XMB, simply navigate to Settings then up to System Update. If the system update is live, you will receive a message stating that there is a later version available. From there, simply download it, accept the terms and agreement, then install it and enjoy!
Alternatively, you can click here to download the firmware from Sony.
Official Changelog of Awesome!
What's New

This is a replacement for the old Information Board that nobody really used. In fact, it directly replaces the Information Board and now resides under the PlayStation Network indicator on your XMB. For a lot of you this is the first thing you're going to see when you turn on your PS3 and it boots up. Basically, it is a way for you to get the absolute latest on what's going on with your PS3. It features a fully interactive grid of new stories, games, features, updates, the last few games you played, etc. You'll be able to click each cell on the grid and interact with it somehow. Here's a couple of pictures for reference.
[IMG]http://i29.************/10rtsg5.jpg[/IMG]



Status Indicator

The status indicator is a near-total redesign of the upper right of your PS3 XMB. It drastically changes the way you can get information at a glance. This picture should help illustrate -
[IMG]http://i29.************/w9zmhk.jpg[/IMG]

From left to right, it shows your PlayStation Network avatar, how many friends are currently online, whether you have a chat invitation, whether you have any unread messages, then the day and time. Underneath that is a PSN ticker. It has headlines that scroll across the screen that have to do with PlayStation in general. You have the option to turn this off.

Specifically though - the status indicator was made to fix this problem:
[IMG]http://i25.************/2qbatep.jpg[/IMG]
Friends List

The friends list is redesigned visually. Your avatar, comment, status are all still there. When you click on anyone's profile, you will have the option to view your entire message history with that contact as well as see how many messages you have from that person that you have not read.




PlayStation Store Shortcuts

You will find that there are now shortcuts to the PlayStation Store underneath the Game and Video section of the XMB. Clicking either one will take you to the PSN Game Store or the PSN Video Store, respectively. Much like the What's New section you will also find news and updates laid out in a similar fashion with these new shortcuts.

Avatars and Animated Themes

Update 3.0 will introduce loads of new avatars for PSN users to choose from. Some of these will be free, and some of these will be available at a premium cost. Additionally, you will find animated themes available from the PlayStation Store, which look really neat. The LittleBigPlanet theme is available right now from the PlayStation Network Game Store for $2.99 USD. It is approximately 8MB in size. The Japanese Store offers a FREE animated Afrika / Hakuna Matata theme.
The Standard theme will now have interactive (uses the sixaxis motion sensors) sparkles, but you can return to the classic wave theme.

Here are some screenshots of animated themes. Video of both of these is available at the bottom of this post via the link.
[IMG]http://i27.************/aexzit.png[/IMG]
[IMG]http://i25.************/2zflr1t.png[/IMG]

Trophies

This system update will allow developers to modify how trophies are presented for add-on content. Your trophy progress will still be shown on a out-of-100% level much as it is now. But when you click on a game to see the specific trophies, the list will discern between the base game and any add-on content that may be available as subcategories. This is only for upcoming games.

Upconverting Audio from USB

You can now upconvert audio from the hard drive or a USB source to 88.2 Khz or 176.4 Khz.

Sound

The sound settings area let you select simultaneous audio output, which makes the system output sound simultaneously through HDMI, optical, and AV Multi. However, everything except for the connection specified in the main audio output setting outputs in 2ch only.

If you are unable to listen to music after pressing the home button in the XMB, stop killing chubigans and read this you bastards:
Go to Music Settings, and select your bitsteram to be 44Khz instead of 48/122/etc. Now you can have music in the background again.

Video Playback Functionality

You can now manipulate video playback on PS3 using the right analog stick on your controller. Moving the analog stick will pause the video outright and give you the ability to rotate the stick to advance or rewind the video in slow motion or up to 4X speed. To resume normal playback simply release the stick.
[IMG]http://i29.************/mpt8y.jpg[/IMG][IMG]http://i29.************/96gg7n.jpg[/IMG]

Audio & Subtitle Languages in Videos on the HDD
Video settings adds HDD audio language and HDD subtitle language options. Using these, you view videos using language tracks and subtitles from your hard disk in your preferred language. Some content does not allow for these settings to be used.

Web Browser

The web browser has a print screen functionality that can now utilize a printer connected to PS3 through USB or LAN if the printers are compatible.

Startup

All PS3 models (fat or slim) will be receiving a brand new system startup sequence and sound. It has the new PS3 slim logo and a different tune-up sound. It's also a little bit shorter than the one that we have now. You can see it in advance by clicking this link.

Alternatively, here's a picture:
[IMG]http://i32.************/qzrvat.jpg[/IMG]

The PS3 also starts at the What's New section under the PlayStation Network XMB icon by default. However, this can be changed back to Game from the system settings. Additionally, when you start a PS3 game, you will not longer see the black screen with "PLAYSTATION 3" written in the Spider-man font accompanied by the chime.

Catch Up TV (For Supported Countries Only)

Features channel shortcuts under the TV icon, IP-protected and only show up in the supported countries. Currently on board Catch Up TV channels:

- BBC (UK)
which will be "followed shortly" by:
- rtve (Spain)
- Antena 3 (Spain)
- laSexta (Spain)
- ZDF (Germany)
- NOS (Netherlands)
- ABC (Australia)

DTCP-IP Support

System settings adds the the ability to activate DTCP-IP. This lets you undergo internet based authorization that's required for viewing copy protected videos on a media server.

Busy Indicator

Remember when you used the PS3 web browser or started an installation of a game you downloaded and you'd see that little water droplet in the upper right corner of the screen to show that it was busy? Yeah that's gone now. In its place is the analog clock from the Status Indicator.
[IMG]http://i32.************/dq1ys5.png[/IMG]

When the PS3 is busy, you'll see the analog clock move from its position and spin wildly out of control as if to signify that time is no longer relevant and that all hope is lost. Make love to someone for the end is surely nigh. Or it'll go back to its stationary position and the correct time when it's done. One of the two.

Font

The font size and the icon size for the XMB have actually gotten a fair bit bigger. Those of you with smaller HDTVs will probably appreciate this a lot.

Copy and Paste

You can select and copy text from PSN messages (additional to the internet browser), that way you can i.e. send and "click" links to other PSN users.
[IMG]http://i27.************/2d7yjoj.jpg[/IMG]

Stealth Updates
- Remote Play: Add a mobile phone
- Lists: When you have a list with a lot of items in it a scroll bar will appear on the left with an indicator to show how far you are from the top or bottom for when you continuously scroll up or down.
- ListsL Icon names and folder/file names fade out after a second (besides the selected one)
- Chat: New yellow icon displayed next to the text chat icon letting you know you have an invite
- Trophies: Platinum trophies don't count anymore to the total completion percentage of a game, of course they still do count for the trophy levels.
Video of firmware 3.0 can be found
by clicking this link
.
Huge thanks to Chubigans for the banner and being generally awesome.
Thanks to alr1ghtstart for the animated .gif
Thanks to Sentry for the banner of the infinity.
Thanks to Solidus Dave for helping compile the list of new features after the release.