I've been revisiting the amazing Majora's Mask recently, and I'm more convinced than ever that Majora is Nintendo's greatest, most evil, most competent, and most terrifying villain.
Let me explain my reasoning.
He's cannot be reasoned with.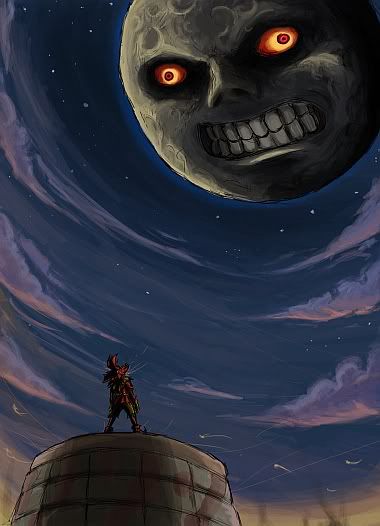 Majora isn't after power or world domination. He isn't motivated by revenge, conquest, bloodlust or greed. His goal is murder-suicide. He's going to kill every single creature in the world, himself included.
He's a depraved sadist
With only a few days left until his apocalypse triggers, he tortures the people of Termina through psychological manipulation, transfiguration and curses. He separates a loving couple, and destroys the soul of a boy's father. He finds Link, and takes away his body. He poisons the water and manipulates the weather, killing many.
He gains no material benefit from these manipulations. He does it because its fun.
He's competent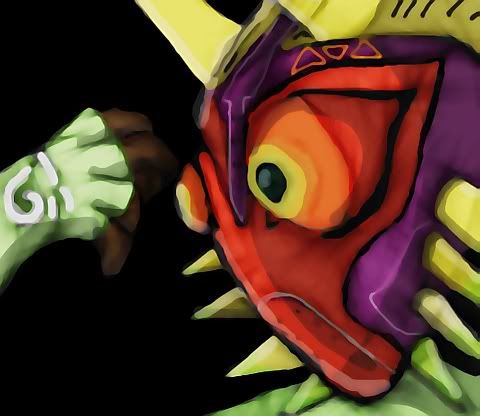 His plan is perfect. His imprisonment of the Giants before summoning the moon ensures that no one will have time to stop him. He doesn't hide behind incompetent guards in a castle, waiting for the hero to kill him.
His downfall is a complete out-of-context event - a visitor from another universe with a Time-Machine. He could not have planned for this.
He dominates the mind of a lonely, frightened child throughout most of the game.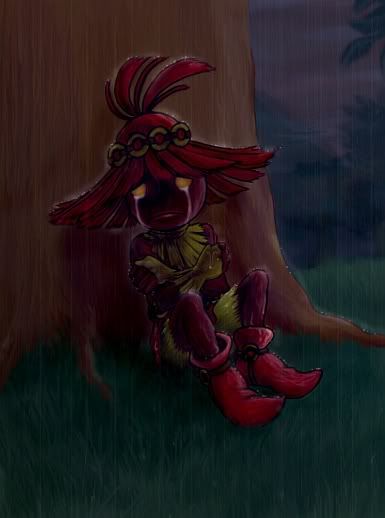 One of his many depraved acts, evil for evils sake.
His manifestation is tremendously unsettling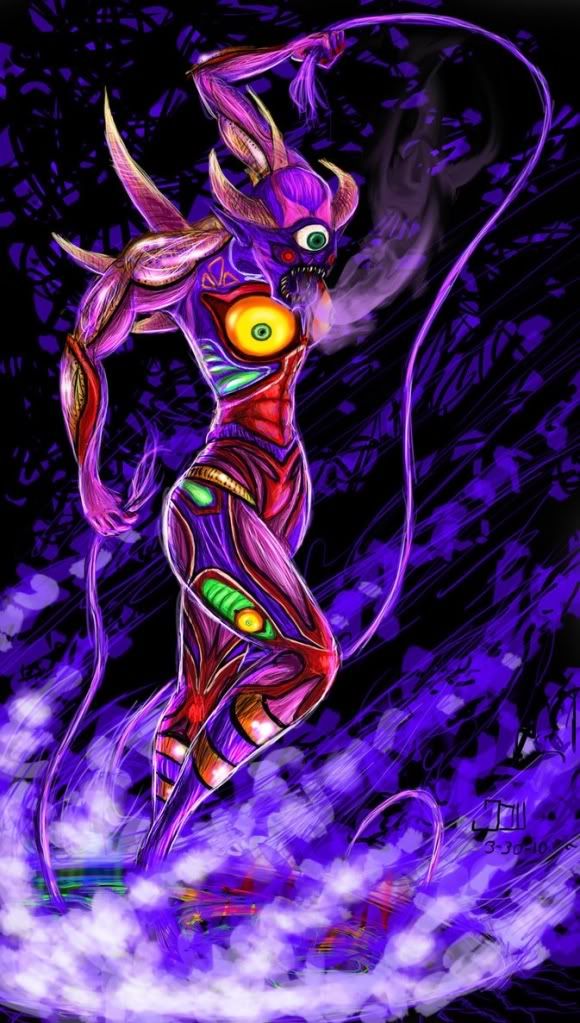 When he chooses to emerge from the mask, he is a fleshy, torn demon of a creature, all eyeballs and spiky cartilage. His screams and howls, and tentacles emerging from his torn arms, are unlike anything seen in Nintendo's mainstream series.
Link has to become a God to truly defeat him
Link has dispatched multiple Ganondorfs, at least three Vaati's, Aghanim, General Onox, the Sorceress of Shadows, Zant of the Twili, Twinrova, the Nightmares of the Wind Fish, and his own inner darkness personified.
But to completely defeat Majora, he had to become the Fiece Deity.
In conclusion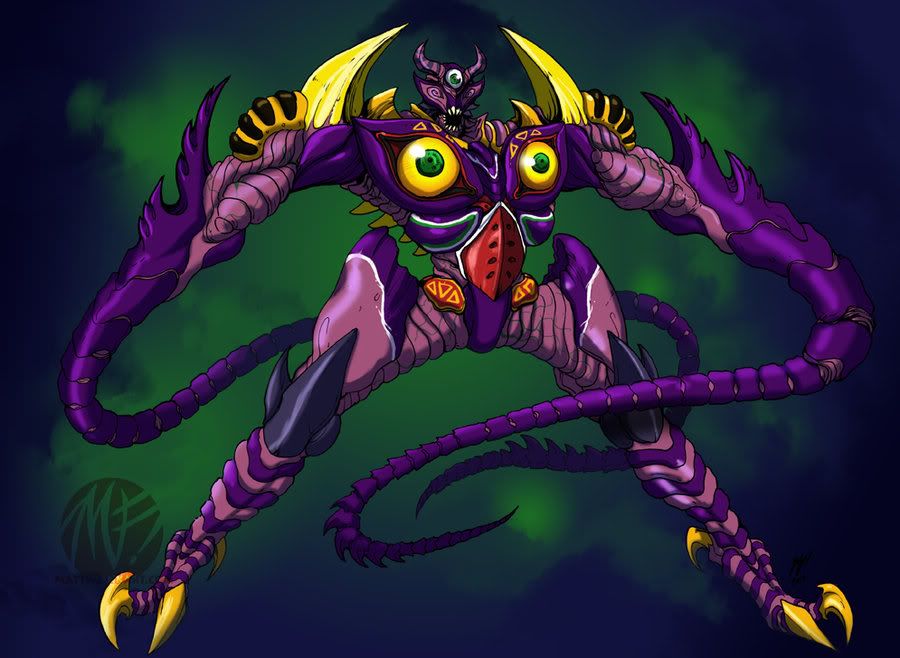 So there's my reasoning. He's probably the most depraved villain I know of in gaming. Excessively sadistic, no goals except torture genocide and death, and outstandingly competent. Also very interesting, in a psychopathic kind of way.
If Ganondorf is the evil-dictator of the Zelda series, then Majora is its Satan. I think its about time he returns from Hell to wreak havok on the land of Hyrule.
(Note - if you know of a more evil, competent, and depraved villain, please post them with reasoning. A picture and a "/thread" won't do).
Someone's gonna post Bowser aren't they?