I'm not sure if this is threadworthy or not, but its such an obscure find I had to share it.
Do you remember the
Resident Evil 4 Chainsaw Controller
and the awesome
Street Fighter 15th Anniversary pads
?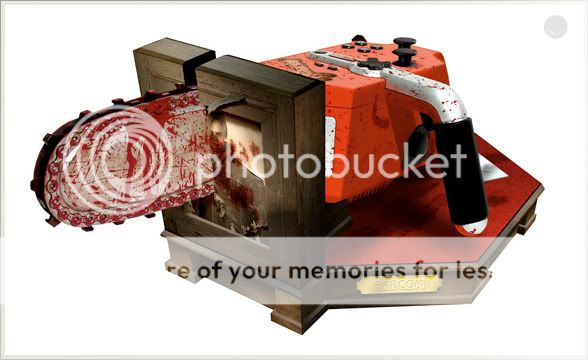 They were made by a company called
Nubytech
, and designed by Alfredo Tato.
It seems Aldredo had a few other designs that didn't make it into production. As shown on his
Behance portfolio, they had developed at least one "The Legend of Zelda Controller"
, complete with elaborate packaging and papers. Its certainly quite a sight.
The packaging is pretty damn amazing. I want this on my shelf! And the controller itself?
Not so much. After all that, I don't actually like it at all. Its pretty unpleasant. I'm particularly averse to the logo in the bottom-left. But its certainly an interesting novelty.
I assume the intention was to sell it alongside Twilight Princess, as all the art and logos are from that. Either Nintendo weren't interested, or perhaps they commisioned the controller and were unhappy with the result.
If you explore further into the linked portfolio you can find some Mortal Kombat controllers that I don't recall being released, and some clear images of the custom artwork of SF characters made for the controller packaging.