Over on the
Eidos forums
, a user by the name of Rusminin has posted a discovery made during the work on
Blood Omen Omnicide
(an active 3D fan-remake of the original game).
It seems while exploring one of Nosgoth's many villages for research purposes, the team discovered a passage that had been
unnoticed for fourteen years
. It is a secret rear entrance into a pub.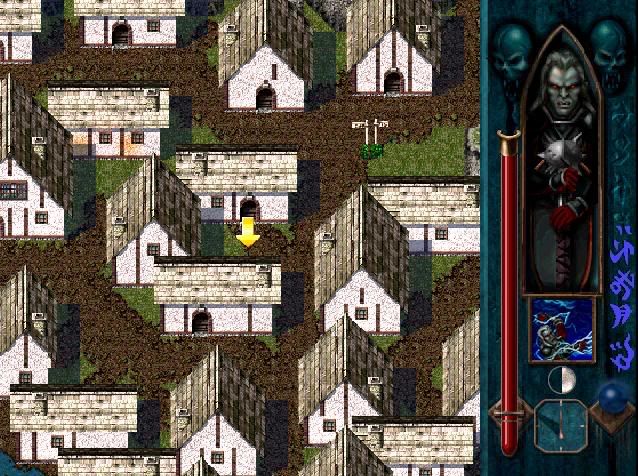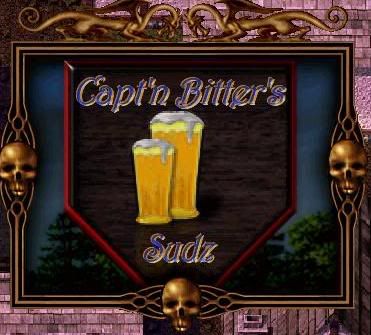 In the pub is what appears to be one of the Time-Streaming Devices, like those abundant in
Soul Reaver 2
.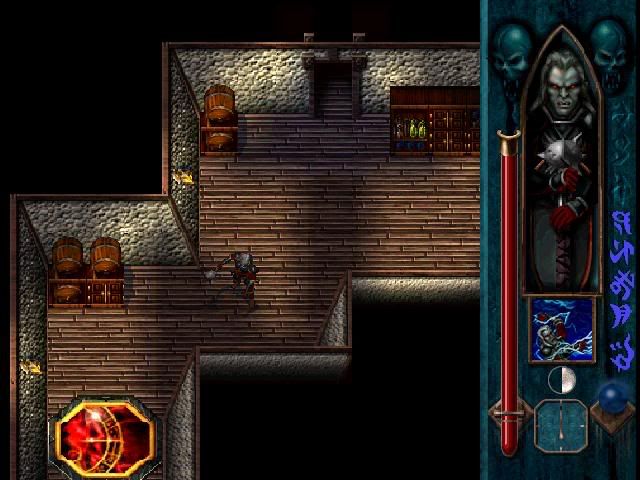 Stepping on it takes Kain onto a large explorable seaship filled with treasures. There are numerous NPCs on board, who attack Kain with knives and swords in true-pirate style.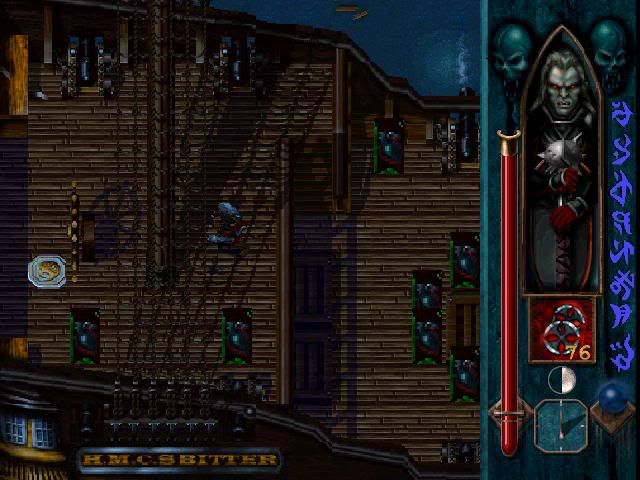 The ship is floating on a lake, and the waters and surrounding land can also be explored for further secrets. There's even some more NPCs on the coast.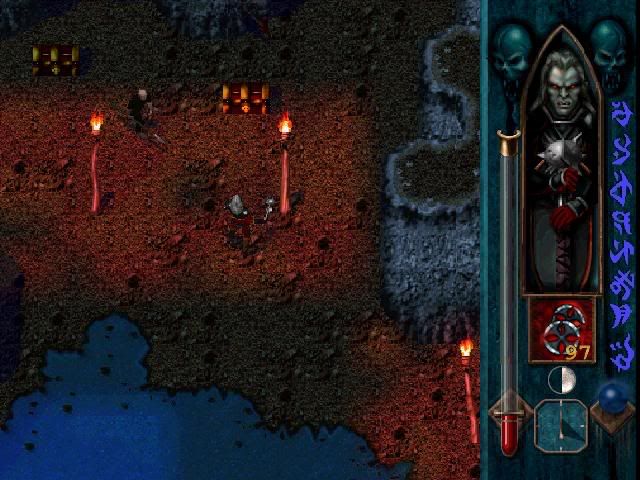 By using a second Time-Streaming device on the bridge, Kain is briefly time-travelled to an apocalyptic, destroyed future remenant of the vessel (very appropriate considering the what happens to future Nosgoth in
Soul Reaver
).
Finally, Kain returns to the mainland, and continues the his quest to slaughter the Guardians.
I find it incredible that, a decade-and-a-half after release, a substantial chunk of game had not been discovered until now. Especially when you consider that this franchise in particular has been
disected on a code-level
to learn its secrets!
Additonal
: regarding Blood Omen Omnicide, the fan-project that made this discovery, there's a
video here
showing their attempts to use the unchanged 2D graphics from the original game to make a 3D enviornment. I think it works rather well.