Mar 5, 2009
7,101
4,892
1,400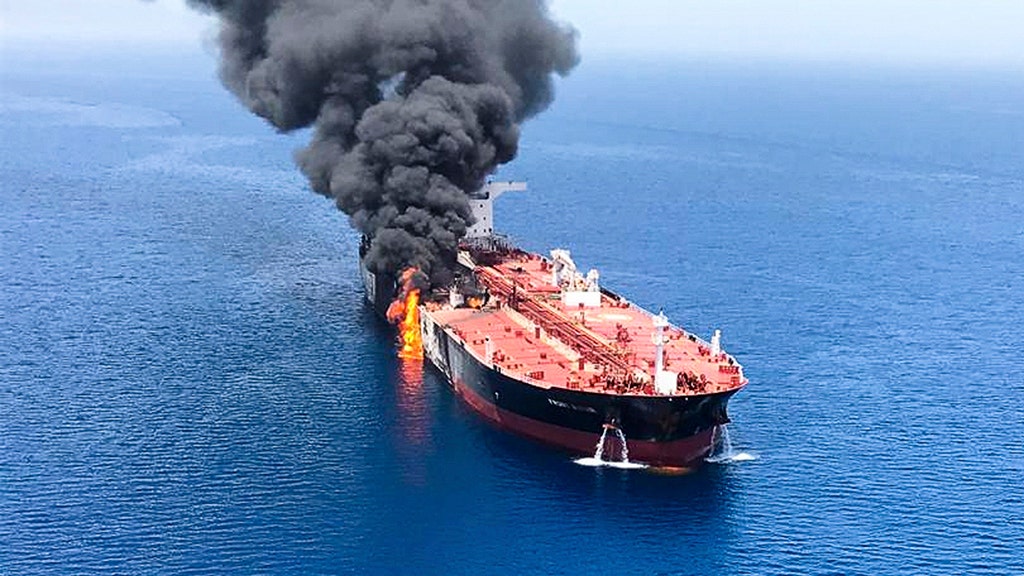 A U.K. maritime safety group warned early Thursday of an unspecified incident in the Gulf of Oman, urging "extreme caution" amid U.S.-Iran tensions.

www.foxnews.com
Two oil tankers were damaged in a suspected attack off the
Gulf of Oman
early Thursday, according to multiple reports.
The
U.S. Navy's
Bahrain-based Fifth Fleet told Reuters it was assisting two tankers in the Gulf of Oman after receiving two distress calls. Details of the incident were unclear, but one of the operators made an unconfirmed report that a torpedo had hit its ship, Reuters reported.
"We are aware of the reported attack on tankers in the Gulf of Oman. U.S. Naval Forces in the region received two separate distress calls at 6:12 a.m. local time and a second one at 7:00 a.m.,'' Joshua Frey of the Fifth Fleet said. The Fleet did not blame anyone for the attack.
International Tanker Management, which operates the MT Front Altair said an explosion had caused a fire onboard. The firm told the Associated Press the incident is still being investigated and it was unclear what caused the explosion. Its 23 crew members were evacuated by the nearby Hyundai Dubai Vessel and are now safe, the firm said.
The other vessel, the Panama-flagged Kokuka Courageous, sustained damage on its hull starboard side, said BSM Ship Management. 21 sailors were evacuated, and one was slightly injured, four shipping and trade sources said.
Update: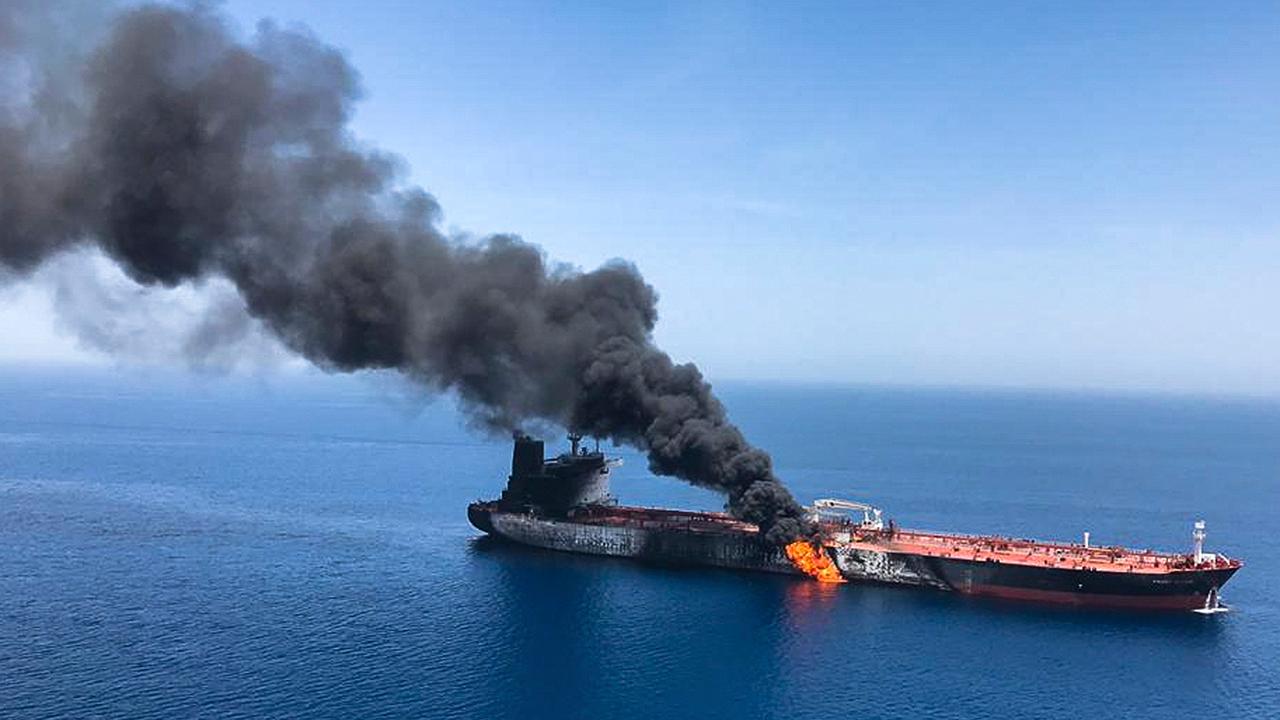 The suspected attack on two oil tankers off the Gulf of Oman early Thursday came amid U.S. officials' warnings that Iran is posing an "imminent" risk in the region, reiterating fears of a possible military confrontation with Iran.

www.foxnews.com
Last edited: