Well
HELLOOOOOOO GAF san(s)!
​
Following the tremendous success of
THIS THREAD
I've decided to go ahead and kick off a new thread about the SUMO GRAND TOURNAMNET which I had promised would happen this month.
PREVIOUSLY, ON SUMO....
​
HAKUHO SHO
won a tournament
undefeated
by savagely defeating
Terunofuji
on the final day. This was a big deal because Hakuho had been out for a bunch of tournaments, and I hoped he might have a chance at stopping Terunofuji from winning Yokozuna rank! (Why? Because I don't like him much, see my earlier OP for why)
DIDN'T HAPPEN THAT WAY
however because
Terunofuji has NOW GAINED YOKOZUNA RANK!
Congratulations you henka-wielding bastard! <3
Got a few chins there dontcha Terunofuji kun?!
----​
So, here we go.
Here's Jason:
No, he's not a Rikishi, he's a sumo youtuber/commentator.
​
He has been doing videos on sumo for years and years, easily 10 years now I do believe, and he's a great hand-holder for anyone looking to get into sumo. He gives heaps of insights and little explanations, he has his own opinions and he's very enthusiastic about the whole deal.
I highly recommend his channel!
​
He's not going to give you an exhaustive record of the basho - he's a full time teacher (to an extent where he needs to do a lot of preparation for his school during exam season, etc) so he usually records, comments upon and uploads 4-6 videos a day of the key fights, late in the day's matchups. Sometimes he misses a day, he usually uploads a recording of the highlights video that NHK runs in the AM the next morning - this can be good because these let you see every fight.
He does contests every basho, try to get into one for this coming basho!
Here is his introduction video for the basho:
-----
-----
TALKING POINTS FOR SEPTEMBER 2021 BASHO...
​
Hakuho - can he repeat?


Takakeisho - Onetime Tschumi's pick for a potential future Yokozuna for Japan, is he coming back this time? Is he going to be okay?


Mitakeumi - this guy is glued to Sekiwake (the rank just below Ozeki) will he finally start a march to the second-highest rank? Tschumi hopes so, he's Tschumi's favourite!


Hakuho - the Japanese Sumo Association don't really like their GOAT, is it racism? They didn't like the way he thumped Terunofuji and pumped his fist in the previous basho... What do you think?

Terunofuji - is the arm Hakuho pulled from its socket recovered? Or is he injured before his tenure even starts?


Takayasu - Half-Filipino Rikishi who once got to Ozeki, has since fallen away - is he going to get back on track?


Tochinoshin - For the one time in his late career that the Georgian didn't have a buggered knee he was a dominant Ozeki, is his knee going to be better for this basho?


If neither Hakuho nor Terunofuji are fit, who do we think is in the hotseat to win the basho?


Would you like another 15-0 win for Hakuho, or would you prefer something a little more close-run?
Let's go!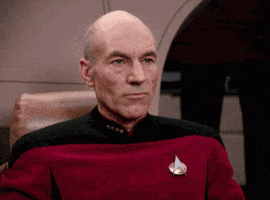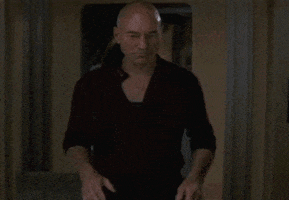 Last edited: