Jan 9, 2018
10,625
25,631
1,090
Big Yikes!
Disney dominated the box office this year, producing eight out of the 10 highest-grossing films. There's no question that the Mouse House has had a banner year. From releasing their highly anticipated streaming service Disney+, which exceeded 15 million subscribers in its first five days, to having six movies cross the billion-dollar mark at the worldwide box office, it's been a year filled with endless achievements. Disney also became the first studio in history to surpass $10 billion at the worldwide box office, proving that the Mouse House is a force to be reckoned with in the film industry.
According to The Verge, 80% of the highest-grossing films from this year were produced by Disney. These films include Captain Marvel, Avengers: Endgame, Toy Story 4, Frozen 2, Aladdin, The Lion King, along with Star Wars: The Rise of Skywalker and Spider-Man: Far From Home, which was co-produced with Sony. Interestingly enough, "everything belongs to a franchise, or is designed to potentially start a franchise," echoing how Disney "began the decade with two key purchases: Marvel Entertainment in 2009 and Lucasfilm in 2012." Those two purchases, which amounted to $8 billion, have certainly paid off for the Mouse House as "Marvel Studios has made more than $28 billion at the box office" and Star Wars has found massive amounts of success on Disney+ with The Mandalorian. According to Kevin Mayer, Disney's head of direct-to-consumer products, "We are not embarrassed by the fact that we have big blockbuster movies that people enjoy [...] If you look at the box office success, that's an indicator of how popular and how embraced these films are by real audiences."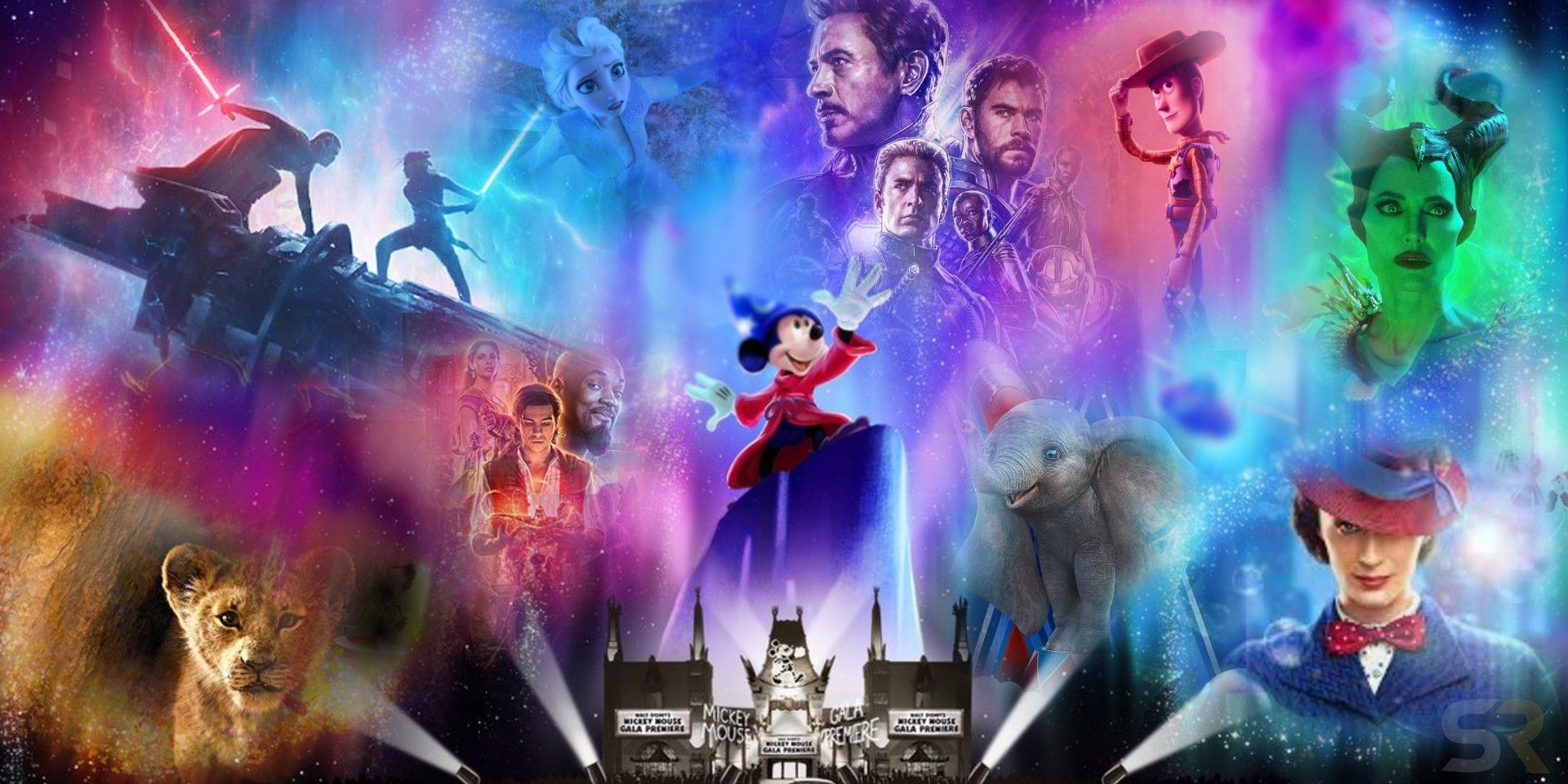 Disney dominated the box office in 2019, accounting for eight out of the top 10 highest-grossing films of the year.
screenrant.com