"Aww, it's so...average," she said to him in a cold brick of passion
May 22, 2018
10,817
17,036
830
A 9-year-old girl was handcuffed and pepper sprayed by police officers responding to a report of "family trouble" in Rochester, New York, on Wednesday, according to Rochester Deputy Police Chief Andre Anderson.

Two body camera videos of the incident released by the police department on Sunday show officers restraining the child, putting her in handcuffs and attempting to get her inside the back of a police vehicle as she is heard repeatedly crying and calling for her father.
Officers are then seen pepper spraying the girl after she doesn't follow commands to put her feet inside the car.
The girl was transported to Rochester General Hospital where she was later released, Anderson said.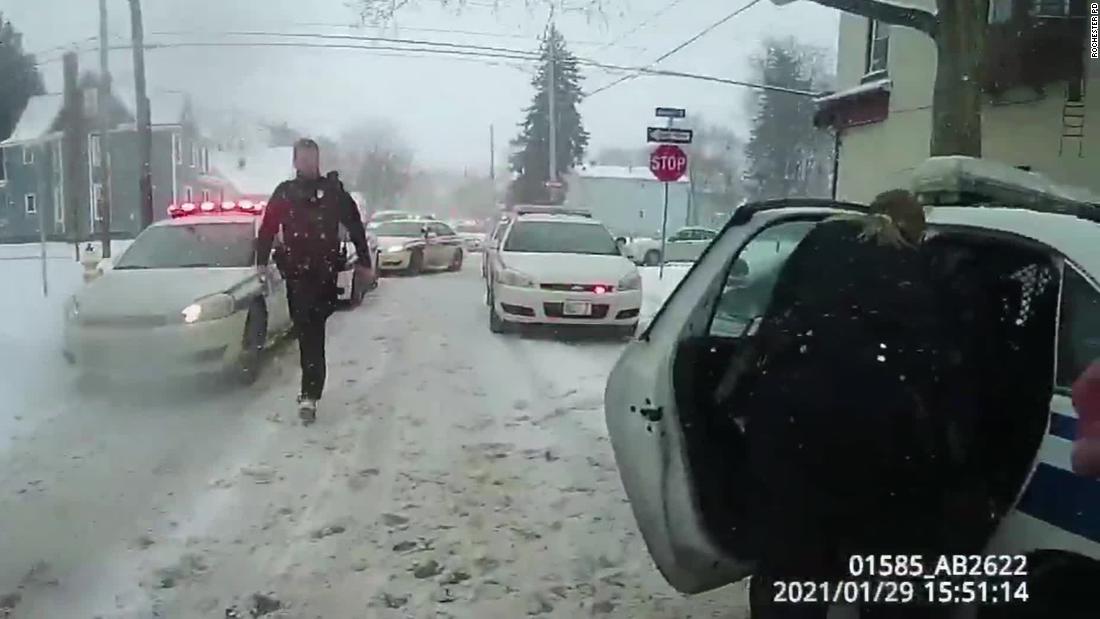 Police officers in Rochester, New York, handcuffed and pepper-sprayed a 9-year-old girl while responding to what a police official called a report of "family trouble" in an incident sharply criticized by city officials.

www.cnn.com
No matter how you feel about BLM or the police at this point in time this should be something that everyone Right or Left should be able to come together on. You don't use Pepper Spray on a 9yr old child. No matter how disruptive she is. No matter how belligerent she is being. She is a child. Let her scream. Let her yell. Let her throw the tantrum. Let her scream herself blue in the back of the car. She is no danger to anyone especially while cuffed in the back of the car like that. You do not use that level of force on them. Ever. There is no excuse for this.
The other officers involved should at the very least be reprimanded and the officer that did the spraying and the officer that encouraged it should be fired immediately and not be allowed to return to the force anywhere else.
Last edited: