Expansive Ellipses
Staff Member
May 30, 2004
22,452
16,742
2,075
Close-up of it disappearing:
This stretched my suspension of disbelief pretttttty far, and most of the discussions were citing the same off-screen cropped video, but I checked official video stream and confirmed it:
Digital pimple (timecoded):
This is not something on a video camera sensor element. It tracks a position on her face, then disappears instantly.
TMZ originally reported it: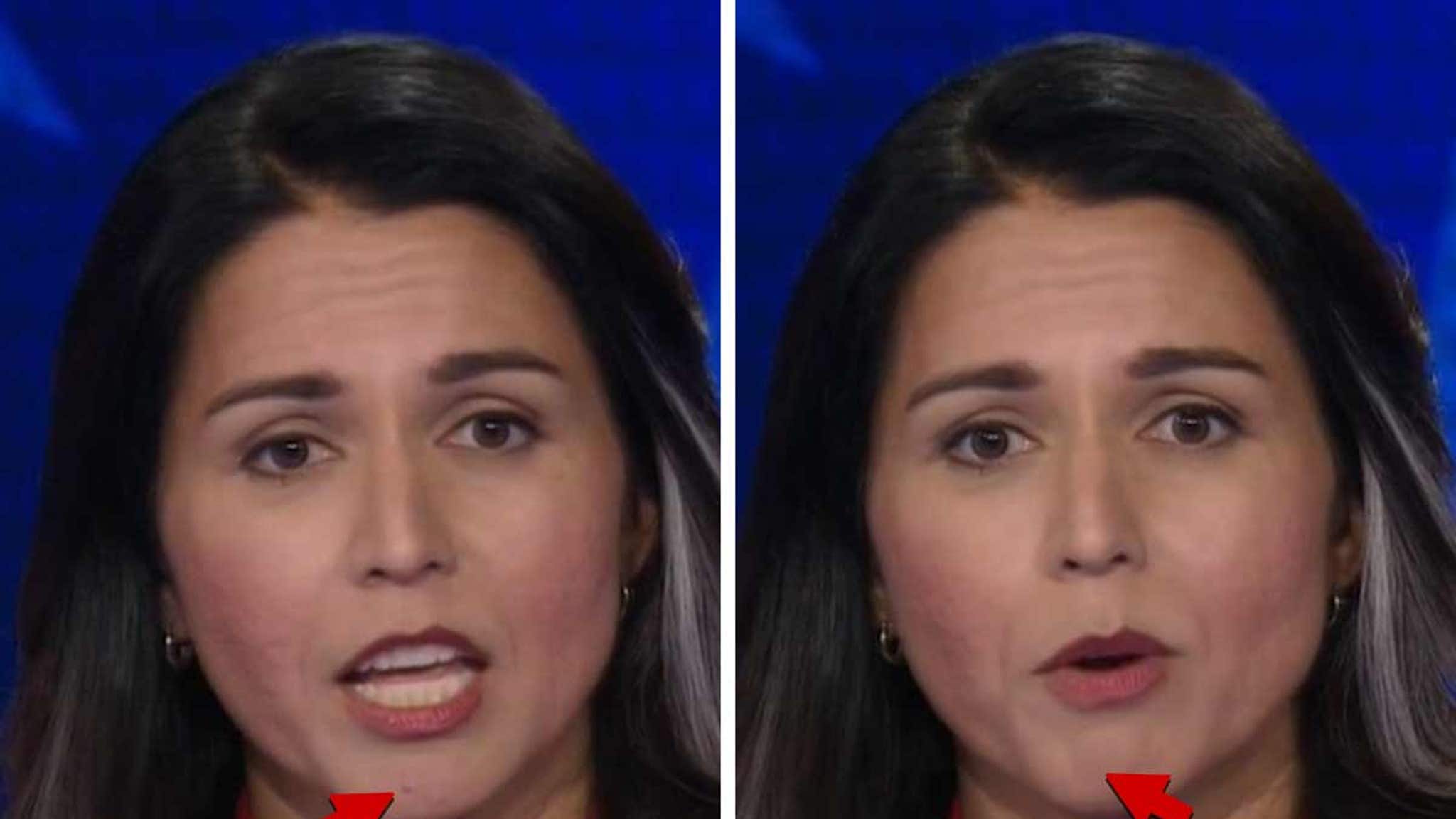 Rep. Tulsi Gabbard had a disappearing blemish.
www.tmz.com
Tulsi responded: