Kojima Says He Didn't Want to Make Linear Games After Experiencing The Phantom Pain's Open World.
4Players recently conducted an interview with Kojima which mainly goes over Kojima's motivations and the kind of messages he wants to impart to the player (like the importance of connecting with others) come November 8th. Here are a few choice excerpts, but I'd highly recommend reading the whole thing when you get the chance to.
4P: Obviously you do not want to just develop games, you're interested in a deeper meaning. What message do you want to communicate with Death Stranding?
K: In the real world everyone was isolated or separated from someone. Isolation is sometimes referred to as a trend at the moment. Online too. Everyone is connected to the world, but all you do is beat others with sticks or act rabidly. Therefore, a topic in Death Stranding is to connect, but not at the same time connect to. I want people to think about the world once they've played the game, not just about the gaming experience itself. What it means to connect or isolate. Of course it remains a game. And I want you to enjoy the game. But after the game, I want people to look around, open their eyes and say, "Oh, that could mean maybe this or that." I hope it shows after effects.
4P: You are very active in social media. Is not it annoying to always have to be prepared for any trouble if you say something wrong?
K: Of course I am always attentive. Networking or rejecting it has the same meaning. People need other people. Think of families, villages, cities, even countries. And as you said, there is a lot of resistance, even violence, when you network on social media. Trump says he wants to build a wall or Brexit and the EU - these things happen in real life. But you have to understand that people basically have to live together instinctively with others. So I want people to play Death Stranding and not only criticize everything, but open their eyes and see what is happening around them as they play.
So I said that one of Death Stranding's topics is networking. But I did not say that networking is right. Nor did I say that networking is wrong. I want people to form their opinions. As in the briefing scene, one at could see our booth and in the Amelie to Sam says: "Please connect America. We have to get back together, we have to make that connection. "Sam says," What do you mean? It will not mean anything. "The player will probably think like Sam. Sam would ask, "Do I really have to do that?" He is not convinced of this connection at first. He just continues his mission. But that may be the starting point of every player. You are not sure. The games would be Sam's experience of being connected or unconnected - and you'd have that feeling while you're playing.
4P: After Metal Gear Solid: The Phantom Pain, you decided to stay in an open world with Death Stranding. What is the biggest challenge for you when you create a world? And can too much freedom become a curse too?
K: Well, after experiencing an action game in an open world, you can not just go back to other things. That's what I thought. Because of the interactivity. Of course, there are other ways to make a game. A linear game for example. However, I can not go back after having had the experience of having a large-scale world in a game. The problem, however, is the technology. Of course it is technically difficult to create an open world. The player has the greatest possible freedom in an open world. Therefore, you are never really sure what the player will do. In this context, storytelling in an open-world game is the biggest challenge. As there is more and more freedom, it means that the story sometimes gets in the way of a distraction.
So in Phantom Pain I started with a kind of experiment by starting linear. And once the world opens, the story fades in one way. Some Hideo Kojima fans were not happy that the story takes a back seat. But this was done very consciously. This time was the biggest challenge and the biggest obstacle: It's an open world, but at the same time we do not want to reduce the importance of the story, so fans of Hideo Kojima games will not be disappointed.
4P: Many studios try to involve the community in the process of game development, sometimes even influencing creative decisions based on feedback. Do you think that the voice of the players should have such an influence on the game design or do you prefer to focus on your own ideas and visions?
K: For me, this is not an option. If I did, I would not be able to try new things. When starting a new project, the worst enemy is usually your family. Family in the sense of your employees or your confidants. They say, "Oh, that will not be a success. We've never seen this kind of game before. "But that's the point when you create something new. I only give these people the opportunity for demos or presentations when my vision has been incorporated into an appropriate level environment. When the game is somehow packed into level structures that make me feel comfortable sharing my thoughts, we watch the reactions and listen to the details like, "Oh, the controls should be like that, or the user interface like that." And of course I'll listen , But the core will not change.
4P: You said that Death Stranding will define a new genre. Why did you feel like you had to create a new one?
K: As with the stealth games I created (Metal Gear Solid), I always wanted to create something new. I believe that this is my destiny. If I had to create something that already exists, I think that it should not come from me. I'm not saying "no" to the other games out there. But when it comes to me, I want to create something new. That's why I wanted to create this genre.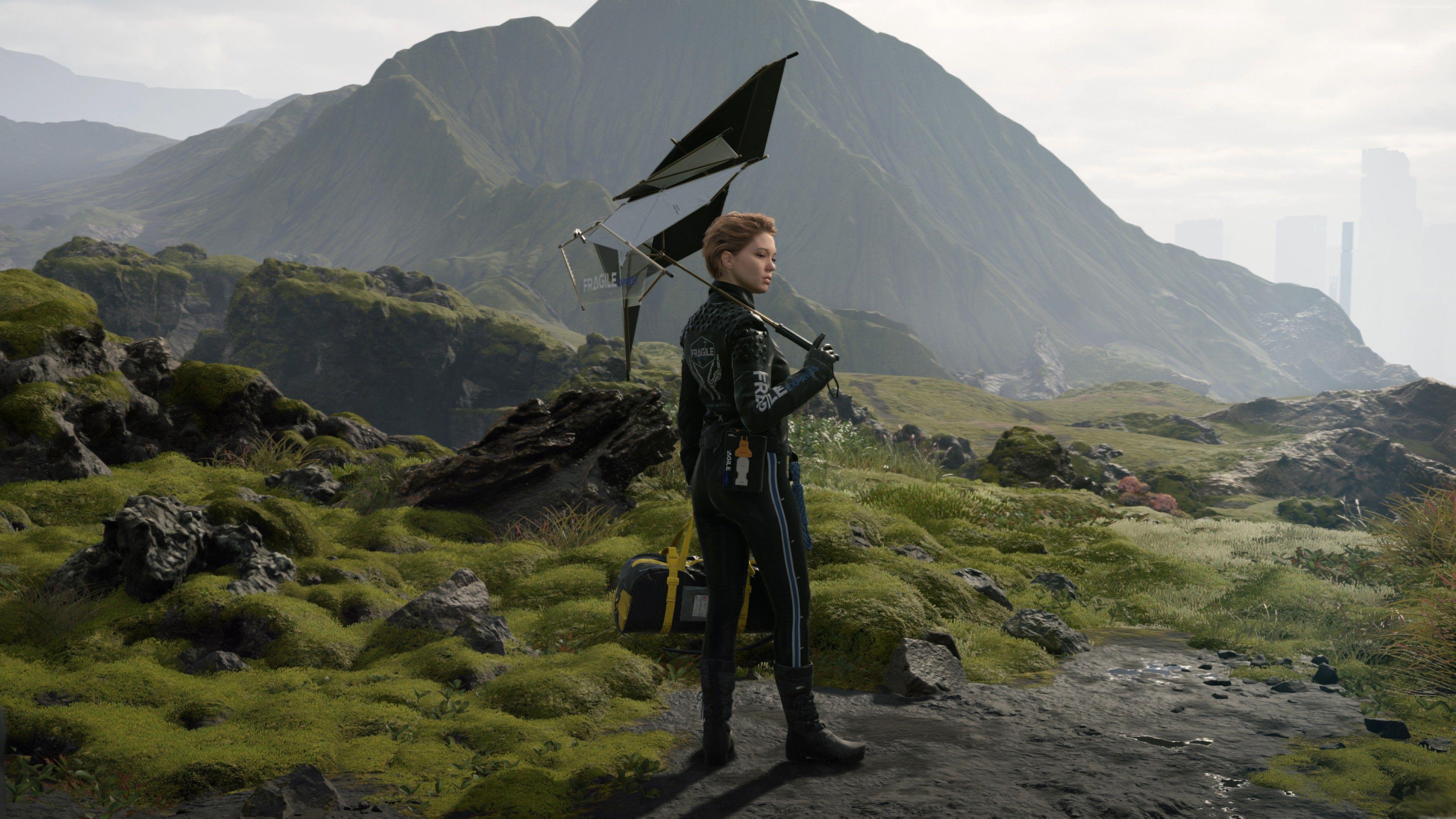 Read more at
https://www.4players.de/4players.ph...n4/Special/37892/83962/0/Death_Stranding.html
Last edited: