Oct 24, 2017
12,324
30,670
1,250
ACA NEOGEO – Alpha Mission II, Metal Slug 5, and Samurai Shodown IV: Amakusa's Revenge now available for iOS, Android​
The ACA NEOGEO series comes to smartphone.
SNK
and Hamster have
announced
the release of the
ACA NEOGEO
series for iOS and Android, starting with
Alpha Mission II
,
Metal Slug 5
, and
Samurai Shodown IV
for $3.99 each.
The
ACA NEOGEO
series was previously only available for
PlayStation 4
,
Xbox One / Windows 10
, and
Switch
.
Here is an overview of each title, via the
official website
:
NEOGEO's masterpiece games are now available as apps! The
ACA NEOGEO
series is a popular series that downloads and distributes the masterpieces released for NEOGEO on the latest game platform developed by
Hamster Corporation
, and has recorded a cumulative total of over four million downloads. In this work, in addition to display settings, game settings, button settings, online rankings, etc., we have added a quick save / load function and a virtual pad customization function to support comfortable play with the app. Please take this opportunity to enjoy the masterpieces that are still supported.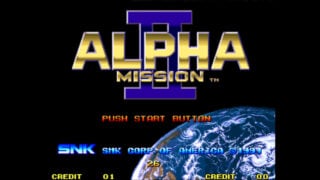 Alpha Mission II
is a shooting game released by SNK in 1991. The game is a fan-favorite in the genre, and features unique gameplay allowing players to collect and upgrade armor power-ups and switch them out on the fly. This second entry in the series adds a wealth of new flashy armor power-ups, expanding on the tactical and exciting gameplay the series is known for.
Metal Slug 5
is an action shooting game released by SNK in 2003. The Ptolemaic Army has stolen some very confidential files! Choose from four familiar faces: Marco, Eri, Tarma, or Fio to take them down! Look forward to the new Slug Gunner and slide mechanic!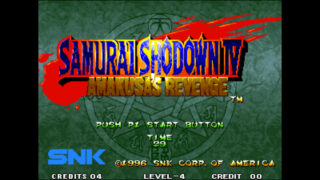 Samurai Shodown IV: Amakusa's Revenge
is a fighting game released by SNK in 1996. Warriors with their own respective goals and expectations will challenge Amakusa, who has returned to life again and plans to conquer the modern world. Attacks using the "Anger Gauge" can lead to unexpected outcomes and make battles even more intense!
Source:
Gematsu