New trailer for Nippon Ichi Software's upcoming time loop adventure game, Asatsugutori. It gives a brief overview of the game's mechanics, mirroring the recently updated sections of the
game's official website
. Asatsugutori is a murder mystery game where you collect evidence and travel back in time to prevent the victim's death from happening.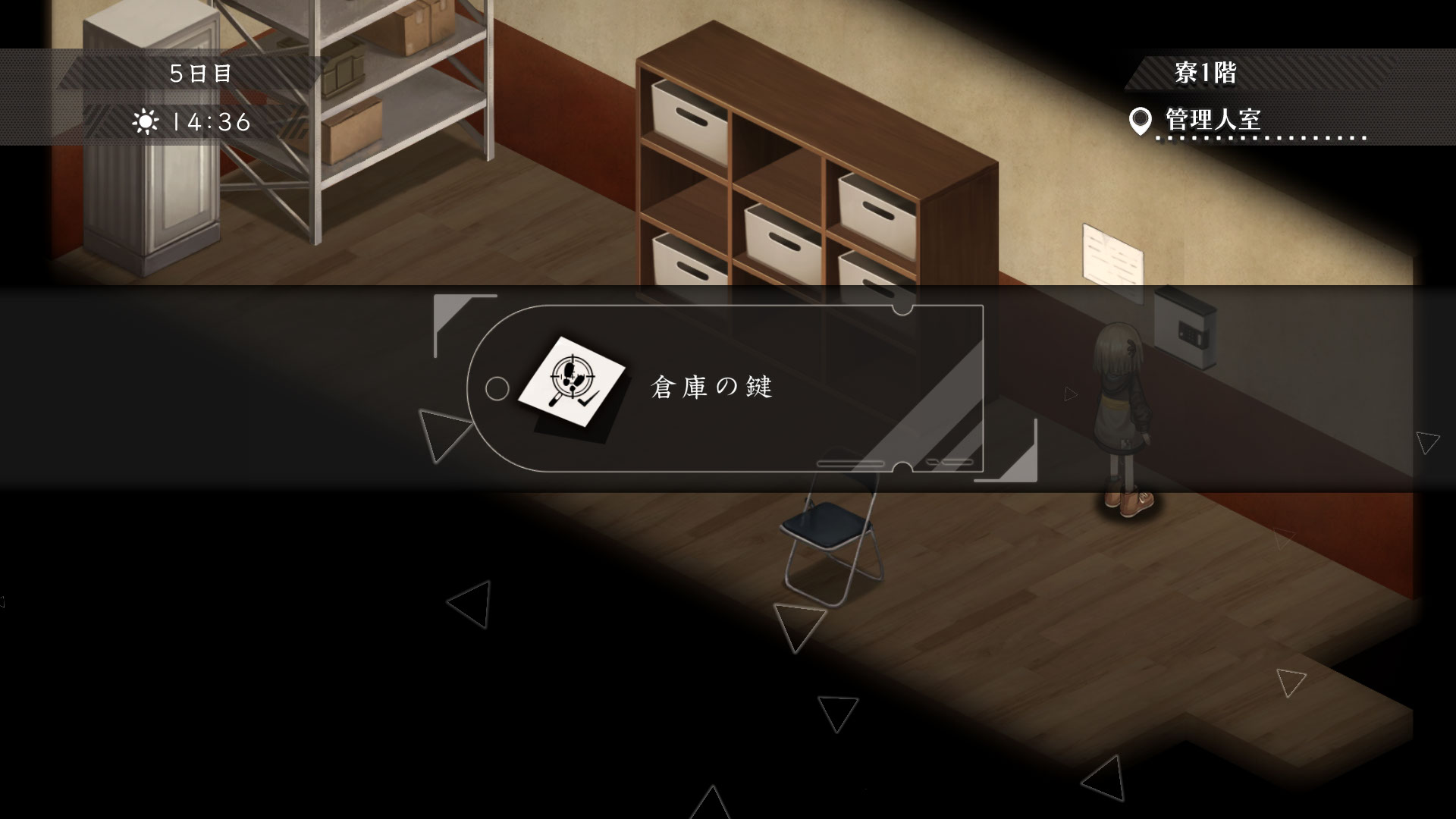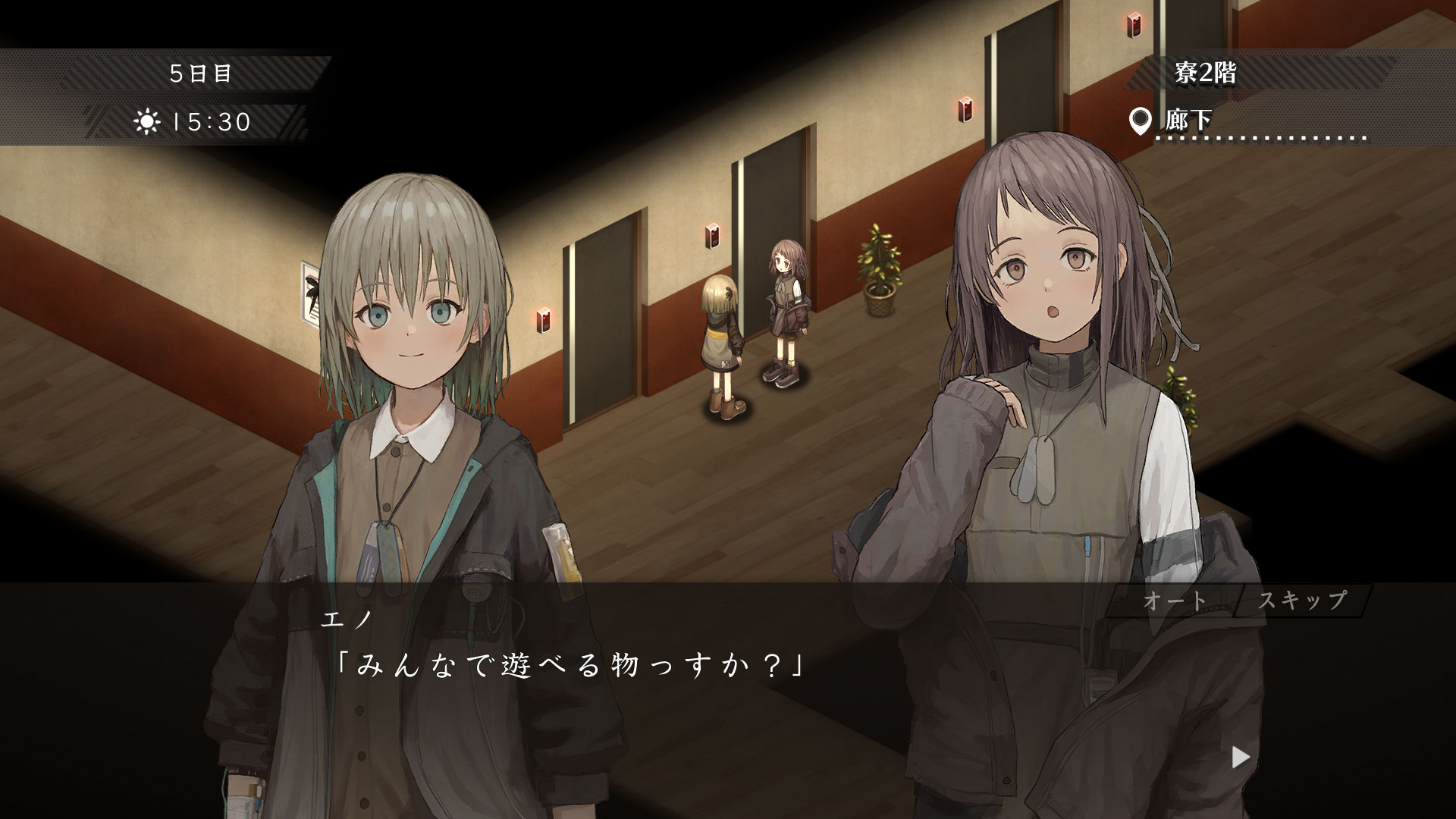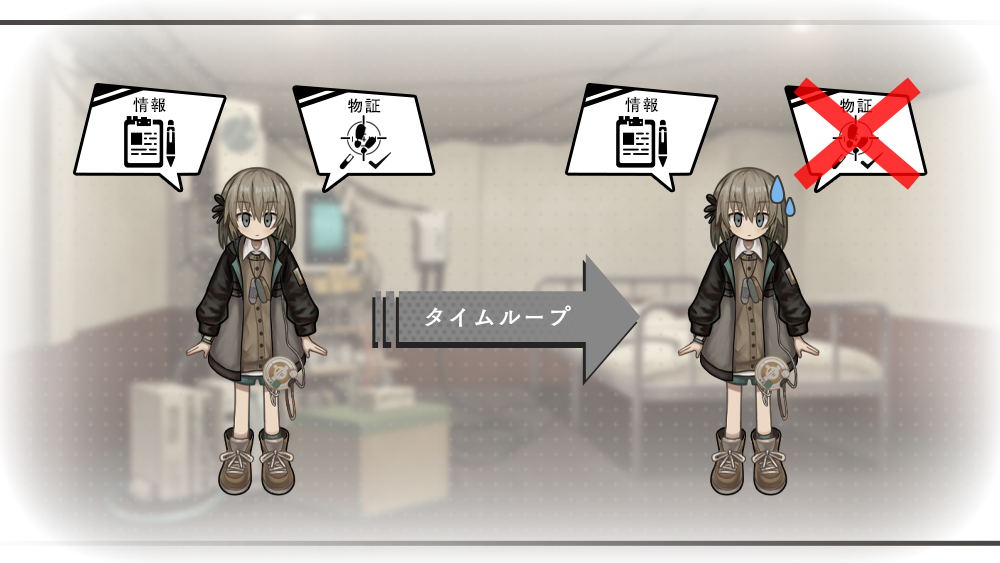 ​
You collect two kinds of items, psychical evidence and information, and use both to solve the mystery. Physical evidence cannot be taken with you through time jumps but information can. Certain events happen in correspondence with time so you may need to loop and be in the right place to uncover particular facts of the case.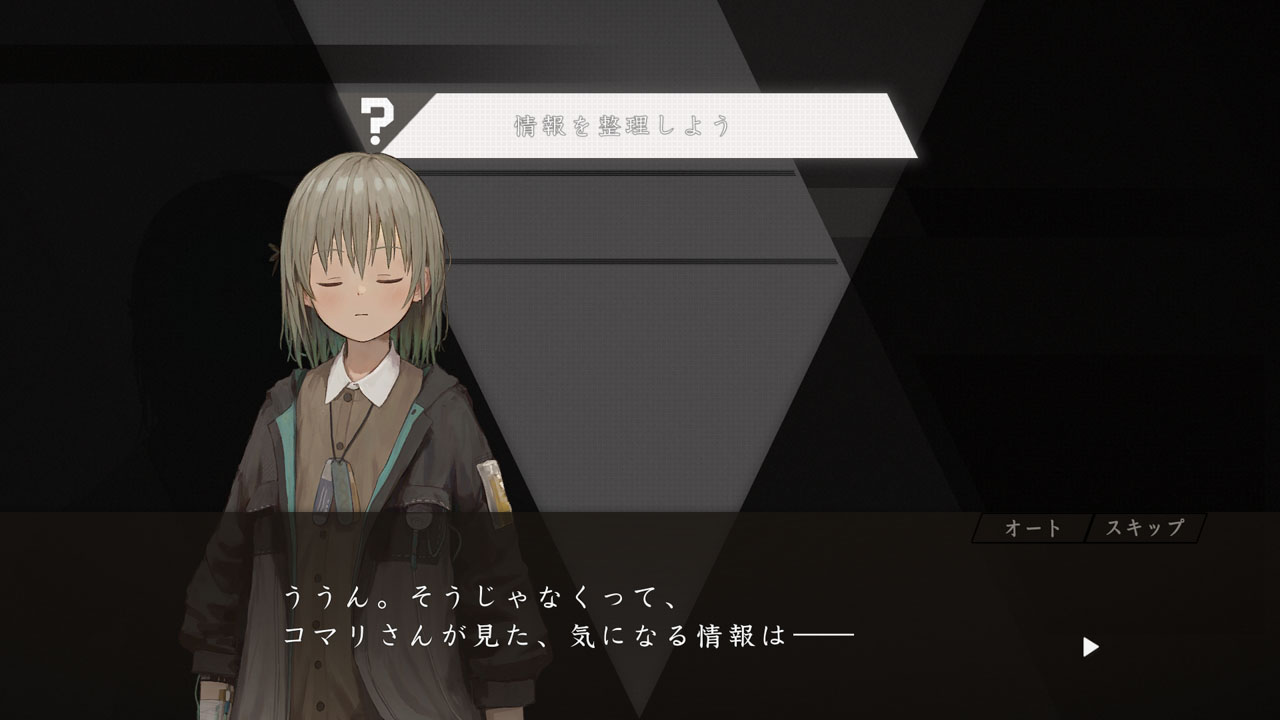 Once you gather all the evidence you enter a "reasoning" phase where you'll have to piece together your clues to logically deduce how the killing took place and prevent it.
A machine making a quiet noise, an IV-like device in her right arm.

When the Hibari wakes up, she finds herself in a strange room and meets seven other girls in the same situation.

An announcement comes from above the confused girls.
"Only the last survivor will be allowed to leave the building.
"We recommend that you make every effort to survive for as long as possible.
 If you work hard, you might even be able to use some form of magic."

A few days after the girls begin their inexplicable life together, an incident finally occurs.
Hibari regrets not being able to stop the deadly scene that happened before her eyes.
"If only I could go back to the time before she died: ......"

The next day, when Hibari wakes up and goes to the cafeteria, she finds the girl who was supposed to be dead is still there as she was yesterday.

The ability to go back in time

With this power, I can start over again and again.
I will never let anyone die again.
Plot synopsis from official site, translated via
DeepL
.
Unfortunately NIS has an established track record of never translating the adventure games they develop. But I've recently found text hooking Switch games to be surprisingly doable compared to other emulated games. So I may actually play this when it comes out in November. It seems well put together from what I've seen so far and I like the look of the muted earth tones in its color palette. Character designs could be a bit less samey, but they've still got charm.