I've been thinking about something Nintendo could do to get into VR in the next generation: make the new Switch with two configurations, a regular one with a VR "dock" and a native VR model.
Option 1 (Gear VR style):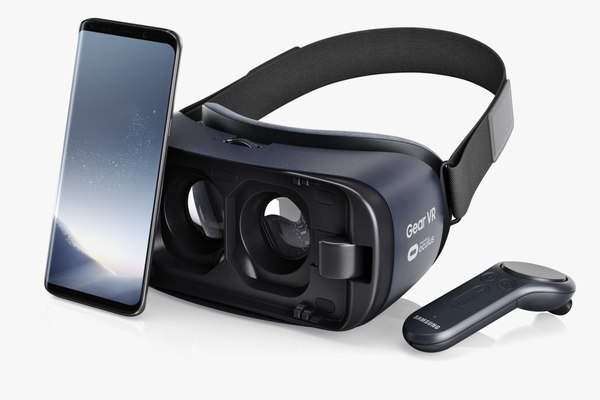 A format similar to the current one, but with smaller edges and 1080p screen, could be docked in a device similar to Gear VR, using joy-cons (with 3D tracking) as controllers. Such a device would be a cheap way to bring VR to Nintendo's audience and expand the VR market, but it would not be the most convenient and comfortable. Also, instead of the unnecessarily large dock we got there would be only a HDMI output for the TV.
Option 2 (Oculus Quest style):
For those who want the best quality VR a second device would be launched, with the same SoC, RAM etc., but in a format "inspired" by Oculus Quest, however more comfortable and with better weight distribution (battery on the back). This version would come with more ergonomic controllers, with the same buttons and sticks. VR games would run at 60 fps reprojected to 120, like PSVR. Flat games could be played in cinema mode or on the TV by connecting an HDMI cable to the device; this one, just like the other model, could be plugged for more power and increased resolution (perhaps also in VR, if heat is not an issue).
Nintendo's VR games would all be made with the possibility of playing in flat, which would not be a problem if the VR modes were thought out from the start and well implemented, thus not harming their sales. If they already run at 60 fps the VR adaptation would not be too difficult. Some franchises that would adapt well: Metroid, Mario Kart (they made a VR arcade), F-Zero (think: Wipeout), Star Fox (Ace Combat), Mario 3D Word (Moss, Astrobot), Pilot Wings. The flat modes of this games would be playable on the VR device, if you are crazy or something.
Bonus:
Immersive VR retro gaming:
Bonus 2:
3DS backcompat mode in VR, with the top screen in perfect stereoscopic 3D and a large "touch" screen close to you for interactions.