Dec 1, 2014
21,926
19,863
1,205
Character artist Ed Bryan is creator of Mumbo…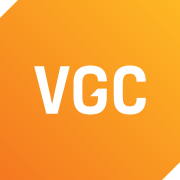 www.videogameschronicle.com
Rare
veteran Bryan is the artist behind many characters in the Banjo-Kazooie, Donkey Kong 64, Grabbed by the Ghoulies and Viva Pinata games. He is best known for creating Banjo character Mumbo-Jumbo.
Playtonic – which released new game
Yooka-Laylee and the Impossible Lair
in October – already has a vastly experienced character artist team comprised of
Steve Mayles
(Banjo-Kazooie, DKC), Mark Stevenson (DK64, DKC) and Kev Bayliss (Killer Instinct, Battletoads).
Bryan had previously contributed a concept to Yooka-Laylee for character Dr. Puzz. Since 2011 he has been working on children's books and apps.
With Bryan on board, Playtonic now employs the full character art team behind the Banjo-Kazooie games.