Because this Thursday, this thread will be the safest place for all your April Foolery. Seriously.
Alternatively, those sites that make you concentrate on some picture before scaring the crap out of you? They, too, can go here until that hallowed Thursday. (you have been warned)
In the meanwhile, I'm sure Bungie has something cooking on the stove. Pimps on Ice?
...
...
Knew I was missing something. Latest compilation ever? Yes. Yes it is.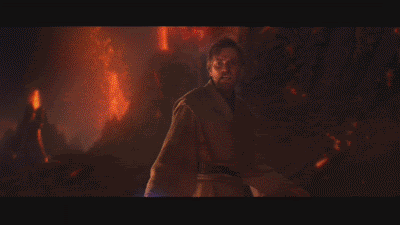 BEGIN!
Starcraft 2 Pro-Mod
http://www.sc2promod.com/
icecream said:
Ashes1396 said:
InsaneZero said:
Arucardo said:
LeMaximilian said:
CassSept said:
DrEvil said:

We just posted ours...

We like to make them as blatant as possible so that people don't get confused or 'fooled' by our site conversions. It's more fun when everyone is in on the joke.

http://www.n-sider.com/

There will be an article with all our past april fools gags in about 90 minutes (it gets published on pacific time apparently).
Eternal Sleeper said:

No one will care,

so here's your april fools sites from Japan (all video game related):

http://www.nitroplus.co.jp/nitroplusfilm/

<- chaos head/steins gate makers.

http://circus.nandemo.gr.jp/2010circus_ap/index.html http://www.famitsu.com/game/news/1233540_1124.html

< Famitsu Valkyria Chronicles Live Action Movie Announcement

http://googlejapan.blogspot.com/2010/04/google.html

< Google Japan's New Japanese Language Input Device
Jonnyram said:

I wish this was real

http://www.thinkgeek.com/stuff/41/iCade.shtml?icpg=Carousel_iCade_1
Shambles said:
Gagaman said:
miladesn said:
Andrex said:
Aokage said:
The Dutch Slayer said:
Korez said:

Pokemon Kart Wii

http://gamevideos.1up.com/video/id/28723
Nakazato said:
+Aliken+ said:
Snytbaggen said:

I found this on Webhallen, a Swedish online game store:

the PS3 Scent
Tunesmith said:

Cruel Fileplanet is

cruel

.
Hitmeneer said:
ShadiWulf said:

I don't know if this count's as a joke, but I found it hilarious :lol

http://forums.sega.com/forumdisplay.php?f=44
Brainboy said:
Korez said:
Ceebs said:
The Dutch Slayer said:
Pylon_Trooper said:
WYWY said:

Toro Station has a special episode today:
satriales said:
Tranced Shadow said:
Ikkarus said:
ClosingADoor said:

Aprils fool, or viral campaign? Something about a new announcement for PS3 coming:

click

.

Google translate version

here
FearX said:
OmniAvenger said:
DigiMish said:

CAG (Cheap Ass Gamer) has a really nice one:

If you're logged in, the first news story on the front page is going to say that [username] has been scamming people. Honestly, it really freaked me the fuck out, and I needed a minute or two to get my bearings straight.
Korez said:

Steam and Valve present: iM

http://translate.google.it/translat...li/76039-gioco-quindi-iosono.html&sl=it&tl=en
FoxSpirit said:
Railer said:

http://www.worldofwarcraft.com/info/underdev/equipmentpotency.xml

Those with sufficiently large numbers can earn in-game rewards such as a permanent bonus to "need" rolls, the ability to cut to the front of the queue in the Dungeon Finder, a larger ignore list, a much shorter dungeon deserter debuff, or -- if your number is exceedingly impressive -- a new non-combat pet, Binky the Mechano-Rooster.
TehOh said:
ITA84 said:
Owensboro said:

Not exactly an April Fools joke, but it could be used to play one (and I find it hilarious): The Mega Man 2 program loader. It loads whatever program you click on with the Mega Man 2 boss intro screen and music --

http://www.angelfire.com/games5/loremipsum/MegaMan/megamaneffect.html

I can't believe I've never seen this before.

EDIT: PS:: I'm at work and can't download this to check it. I have no idea if it's full of viruses or anything. Sorry!
Interfectum said:
Nihilistic Monk said:

I don't know about you guys, but I'm pretty excited to try

Razer Venom

:lol
Pipomantis said:

I'm using it under Chrome and as each tab is a new "task", I get the intro every CtrlT.

This is hilarious for now but I think I'll want to kill myself in a few minutes :lol

EDIT : Oh and by the way Blizzard, FUCK YOU HARD FOR GAMES THAT I WANT SO BAD AND THAT WILL NEVER EXIST

http://us.blizzard.com/en-us/games/mobile/

:'(
NameGenerated said:

I've never played or even heard of Blackthorne, but I want this.
ScrabbleDude said:
derFeef said:
Gomu Gomu said:
Sectus said:
+Aliken+ said:
PacoDG said:
theRizzle said:
HiddenWings said:
valenti said:
SDZeta said:

Another small thing for Youtube uploaders while your newly uploaded video is getting processed:
twinturbo2 said:
B.K. said:
rpmurphy said:
caliblue15 said:
caliblue15 said:
Platy said:

Capcom vs SNK3, Blackthorn 2, Portable Virtual Console with Gal Fighters option,

Ace Attorney Saga

.....

This is a very sad but awesome april fools xD
Green Scar said:
Shake Appeal said:
caliblue15 said:
jett said:

OCRemix presents

The Remixanator

:

http://ocremix.org/

:lol it's pretty fun to mess around with it
Speculator said:
syoaran said:
moop2000 said:
KittyKittyBangBang said:
vireland said:
Cow Mengde said:

Please make that permanent.
Talon- said:
AceBandage said:
nosf1234 said:

Was this posted?

http://www.youtube.com/watch?v=_4DHllroiqM&feature=player_embedded

pretty funny anyway
Shannara4 said:
PseudoPrime1979 said:
Lyphen said:

Guild Wars Skill Updates.

Highlights:

Vengeful Was Khanhei:

changed functionality to: "While you hold Khanhei's ashes, skills used on you are interrupted, but are allowed to finish when you drop his ashes. This skill is the best item spell of all time. OF ALL TIME."

Durability

Weapons and armor now have durability. Durability decreases whenever you take damage or use a skill. When the durability for an item reaches 0, that item is destroyed. Repair Kits (100 uses) are available from the Guild Wars In-Game Store.

Hard Mode Adjustments

Now called Hard-Core Mode.

All player deaths in Hard-Core Mode are permanent.

Permanently dead characters can still log in, but they may only visit the Underworld map and cannot trade, access account storage, or interact with merchants.
Shadow Red said:

Along with the Deathsmiles LE, Aksys is also release the BDSM ÜBER EDITION for just $299.99!

http://www.aksysgames.com/2010/04/01/deathsmiles-bdsm-uber-edition/
~Devil Trigger~ said:
Rabbitwork said:
Requeim said:

Another one on Destructoid

http://www.destructoid.com/civilization-v-getting-extreme-diplomacy-mode-169621.phtml

Civilization V Getting Extreme Diplomacy Mode
TheOddOne said:
Antagon said:

I just ran into a 2006 april fool's article on Gamespot which gave a prediction about the console market in 2010. It's actually more accurate then any prediction done by 'real' analysts. :lol

http://www.gamespot.com/news/6146958.html?page=4
Restricted_Area said:
mclem said:
GamePnoy74 said:
mclem said:
mclem said:
mclem said:

I suspect I can't post links, given the subject matter, but I will say that one of the big names in amateur translation has released a patch for the Japanese version of Tactics Ogre on the SNES which translates it...

...into Al Bhed.
Yeah, I suck at compilation threads. If I ever get it into my mind to do another one, please hit me very painfully.
That's all there is for now. Once again, sorry for the lateness, blame Battlefield. Yes.
That's the best thing to blame.