Perhaps in the same way we look at the latest "photorealistic" graphics and appreciate how the resolution increase from SD to HD to UHD or 4K has granted us the chance to see more detail on the screen and make us believe the game worlds are more immersive, we also look at the next generation of cartoony, stylized graphics, with the key difference being the latter is immersive because it looks like we're playing through a painting or cartoon. And for just that reason alone I believe that games can be art and we can appreciate the many different visual styles on display.
For example, the cel-shaded 3D graphics in Guilty Gear -Strive- are striking and beautiful. Arc System Works first introduced their new visual style for the series in Guilty Gear Xrd back in 2013 and have further refined it for the latest chapter of Guilty Gear set to release next year in early April for the PS4, PS5 and PC.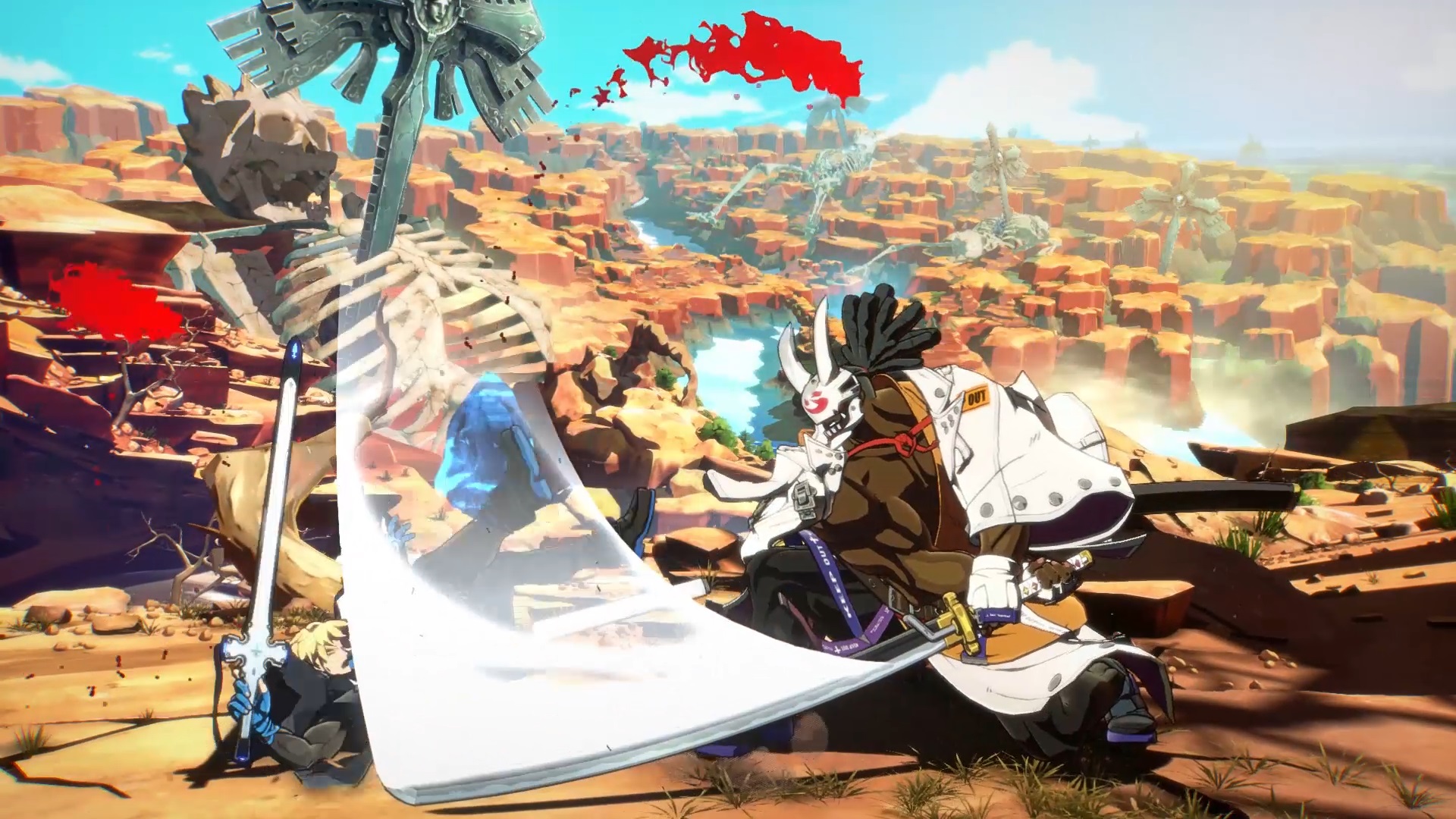 And I believe a great art style is something that stands the test of time, a game that looks good to you no matter the console generation. Where you look at the art and feel inspired to draw or go back and play older entries. There's something about the linework, shading and color grading that catches your eye and makes you go, "Whoa!".
Another long-running series that comes to mind with a great art style is Dragon Quest. When Dragon Quest VIII released on the PS2, it looked incredible and combined with the amazing orchestral music composed by Koichi Sugiyama and the series' unique, charming monster designs, it all made for a truly immersive role-playing experience. But you also have to understand that before Dragon Quest VIII released in 2005, the last Dragon Quest game I played was Dragon Warrior III for the Game Boy Color (never played Dragon Quest VII on the PS1). It was mindblowing. However, Dragon Quest VIII was not Level-5's first attempt at cel-shaded visuals. They had also worked on Dark Cloud 2 (or Dark Chronicle) which released a couple years prior and I found it to be pretty enjoyable as well. But for the Dragon Quest series, I always thought Akira Toriyama's signature art style lended itself well to the series.
And really there are a lot of games that come to mind when talking about games with great art styles but I can't finish this post without also mentioning Valkyria Chronicles. Like goddamn, did this game look good on the PS3 or what? I don't know if Shuntaro Tanaka and SEGA will ever greenlight development on a Skies of Arcadia HD remaster or sequel (probably they never will) but if they do, I don't think we would have to worry about the graphics that's for sure. SEGA has some truly talented artists in their company.
Last edited: