"Character Designer Shigenori Soejima created this original sketch to celebrate. We hope you're enjoying #P4G and welcome back to the Midnight Channel!"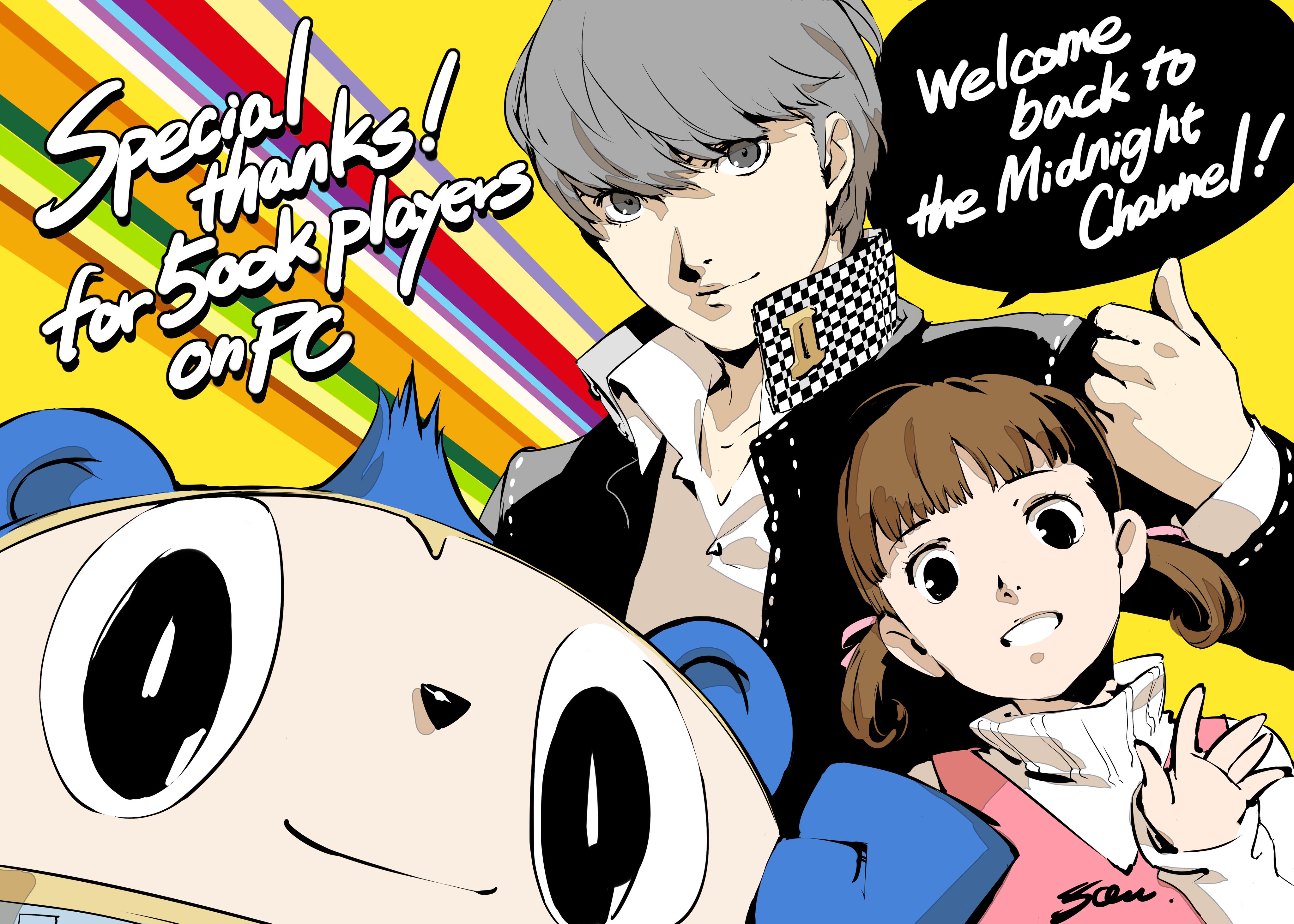 A couple of weeks ago, the game was
breaking Steam records
, and now Persona 4 Golden is officially considered a success by Atlus, with it having over 500,000 sales
in less than a month
. The release of Persona 4 Golden on Steam was also met with almost universal praise from the people who purchased it and is currently sitting on an
96% (Overwhelmingly Positive)
reception. It's an excellent port that i basically bought as soon as i saw it available on Steam, and it is a tremendously good game that has been given a new breath of life on a platform that is more than welcoming to it.