MODS: If you can please edit the CASTLEVANIA spelling mistake in the title, thank you.
Developer website:
http://the-mig-page.wifeo.com/castlevania-the-lecarde-chronicles-2013.php
Trailer:
https://www.youtube.com/watch?v=VLTh2uo11oI
Download:
http://www.mediafire.com/file/8a3iii98pn28t2s/CTLC2.rarhttp
Please note I am in no way affiliated with the development of this game. I am playing the game and felt the need to spread awareness since I can tell a lot of work went into developing it.
1781...
Five years after his great victory over the evil Von Viltheim Family, Efrain Lecarde, the Knight of the Church, has been summoned by the pope.
He must look into reports of troubling events in France.
Efrain is about to enter the worst nightmare imaginable...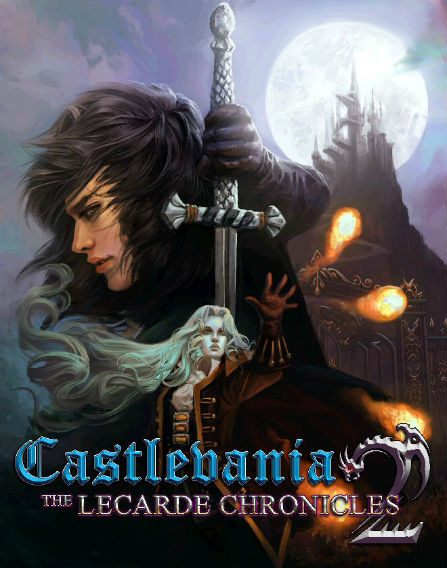 About the game:
Castlevania The Lecarde Chronicles 2 is a Castlevania fan game made by Mig. It is a fan game of the great KONAMI'S CASTLEVANIA® series.
Although lots of sprites and backgrounds are inspired from the Castlevania series, all of the graphics are homemade (No ripped graphics).
The game is a real love letter to Rondo of Blood and SOTN and combines the tight level design and movement from Rondo of Blood with a map, subscreen, absolutely huge world, exploration and secrets similar to SOTN. I even dare say the overall package is better than both games. All sprites are original which is freaking amazing to say the least, even famous enemies and characters don't have their sprites copied but instead are remade from scratch to match the overall graphic design.
The developer even managed to get the original SOTN Alucard voice actor to contribute to the game.
Game is huge and incredibly fun, best Castlevania in a very long time and it's a fan made project, all fans of the 2D Castlevania games need to play this!
Video:
https://www.youtube.com/watch?v=v4mFfwBwifw
The screenshots below don't do the game justice, please watch the game in motion to get a better idea of the visuals.