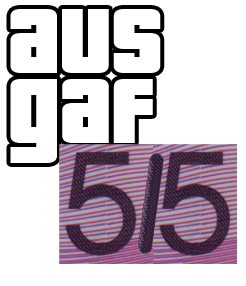 Welcome to the AusGAF community. It's where all the cool Australian Gaffers hang out and talk about games, boobs, politics and Ricki-Lee. We're all comedians.
The OP as ever will be a list of great links for everyone and as always if you want me to add anything just PM me.
Here is a list of sites for news about games and buying games in Australia.
AusGAF Gamertag, PSN, Wii, Steam Usernames
Edit your details in so you can play games with us - we're awesome
Submit your information here!
The AusGAF Steam Group and AusGAF Steam Chat
Fancy idling with a bunch of other AusGaffers while not playing games? Head on over to your Steam client and join the fantastically unorganised AusGAF Steam Group and AusGAF Steam Chat, where all your hopes of never playing another game again will be fulfilled!
View the AusGAF Online name Spreadsheet
Join us on the Tweets
reptilescorpio
Rahk
Serrels
Danoss
Box of Bunnies
Vook
Jambo
Evlcookie
Codswallop
Omi
BanShunsaku
Ventron
trinest
HolyCheck
Megadrive
Fredescu
elektrixx
roosters93
Frawdder
elfinke
shaneus
Jintor
Gazunta
AIE Games
- Gaz works here! Tweets about high quality games!
Lord OzGameShop
- they tweet about games on sale for low low prices!
Thanks to rooster93 and reptilescorpio for making a list.
IRC Information
Like to chat to us in real time and trade naughty pictures? You can here;
http://webchat.gamesurge.net/?channels=AusGAF
http://mibbit.com/#AusGAF@irc.gamesurge.net
List on Twitter
Local sites for news
-
PALGN
- Multiplatform
-
Vooks
- Nintendo
-
Xbox World
- Obvious
-
Best Kotaku
-
Aussie-Nintendo
-
Internode News
-
IGN AU
-
Gamespot AU
Bargain Watch
-
EcoGamer
<-- Best
-
Oz Bargain
<-- Best
Recommended Retailers
The almighty
OzGameShop
Zavvi
TheHut
PlayAsia
(no free postage)
Import Retail Information (such as postage, problems) can be
found here
I don't have the time to keep a fresh list in the OP every week, but PM me and I'll add!
Archives:
AusGAF the first
AusGAF 2.0
AusGAF 3.0
Previous Awesome Banners