...and that, kids, was the first time I sucked a dick for crack
Last thread:
http://www.neogaf.com/forum/showthread.php?t=783345
We're here folks. And damn near three years ago to the day! 20,000 posts have been made. 20,000 testosterone fueled posts, dripping with manly sweat, gasoline, oil, and eventually settled down with coolant. How time has progressed, though. Three years back Jaguar's two best sellers: the F-Pace and XE were respectively a concept and not yet revealed. That's the past though. This isn't Jaguar OT Part 2. We must move on. JLR has established itself and are selling close to 10K cars per month, behind the likes of Infiniti and Acura, up from just 3000 cars back in 2014. And they haven't reached their final form yet.
Likewise, they've established themselves as the greatest car company in the world today.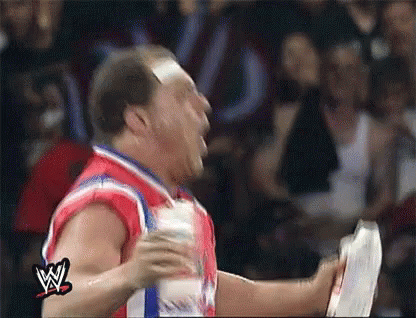 Let's talk German.
Back then entry level Porsches were still powered by naturally aspirated motors, and man...so much has changed. Evo was still driving a lowly Cayman GTS before getting a GT4 before GT4s were miraculously matched and outclassed by a standard Cayman S today. Lost? The cheaper 718 Cayman S is leagues faster in the straights, and still goes toe-to-toe with a GT4 on a track. What's going on here? No one knows. But this thing is cool:
Porsche released a 911R. A track bred monster in extremely limited capacity that made it into the hands of no one but 918 owners who were reselling them for 5x their markups. It boasted a NA 4.0L 500HP motor, with a 6MT. Everybody wanted them. No one got them. And the original owners made filthy amounts of money re-selling them.
But then Porsche announced:
The 2018 Porsche 911 GT3.
...and delivered an angel. A NA 4.0L 500HP motor, with a
6MT
for $140K. You guys hear that? No, not the excitement. The sound of those who purchased resold 911Rs for $300K, $400K, and $500K bashing their cars with baseball bats to claim the insurance on their worthless asset. What's going on here? No one knows. But give Porsche enough time, and they'll make you regret your massive purchase soon enough.
What else?
Well, the Geneva Motor Show overnight became the best motoring show in the world. New McLaren 720S? New Lamborghini Huracan Performante? A new fucking Alpine!?! Yep.
Oh and to round things out:
BMW is still a former shelf of itself.
Alfa-Romeo Giulia Four Leaf Clover is killing the competition with its Ferrari based assembly.
And Mercedes is just cloning their cars at this point without even half a fuck to give. Your $90,000 S-Class looks like a peasant's $38,000 C-Class. Deal with it.