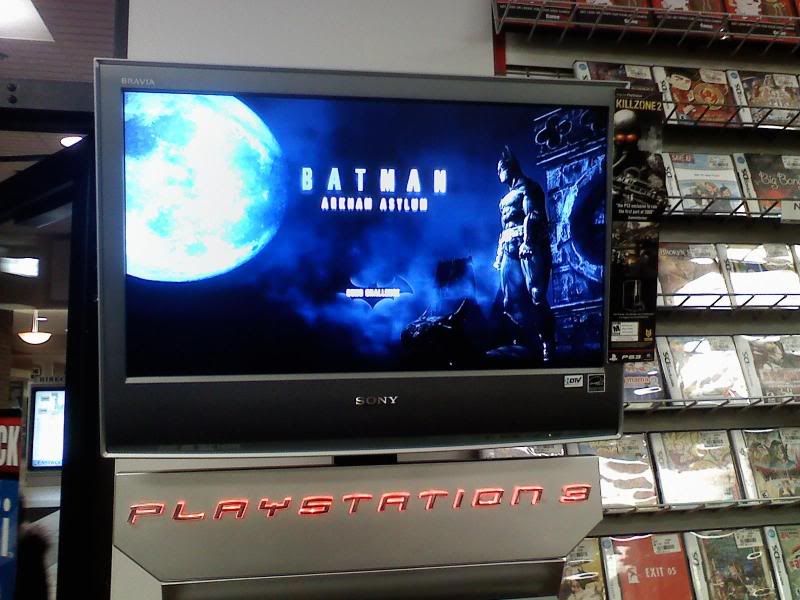 Alleged player of said demo said:
I just played a demo @ Gamestop in Niles, Ohio on the display PS3. This game's going to be just about awesome. The demo is 4 levels of Batman in a room in the asylum with a number of thugs, starting with (I think) four. The number increases after every room clear.

It's only combat, but the combat mechanics are frickin' awesome. Countering's easy and smooth, and catching a kick behind your back and sticking an elbow to the face is priceless. Once you start a combo, you can seamlessly counter and attack in order to keep the combo counter climbing.

From what I can remember, the control layout is as follows:

triangle - cape swipe
square - attack
X - jump
L1 - detective mode

There's more, but that's all I can remember.

In the end, I wish there was more to it, but getting my hands on this was worth it.

best quote so far: "C'mon, guys. He's only one man! Of course he's dressed like a lunatic and armed to the teeth, but... GET HIM!!!" lolol
No idea if this is true, I'm leaning towards no due to skepticism. Any GAFers in the Niles, Ohio area?