The best game that I played all this year that
wasn't a 2015 release
was by far:
This was a game that I did not think that I would EVER be able to finish the Title Defense mode. But I did!! and beat Donkey Kong! Without being overly dramatic, this was my gaming accomplishment of the year.
Other awesome titles I finally played in 2015:
OOT: This was my first time playing this game EVER. I'm actually an est.1985 child - but I skipped over the N64 generation in favor of PSX. I feel like I finally righted a wrong in my lifetime. It was a great game, I mean... DUH.
Wind Waker HD was my first Zelda 3D game, it was also excellent. It's hard to say which is better than the other (WW vs OOT). I can say I enjoyed the music and art style/graphics better in Wind Waker. I appreciated the "concise" or "tight" design of OoT over WW. There was too much wandering around and checking GameFAQs for what I was supposed to do next in WW.
I'm way more likely to replay Master Quest in OOT over replaying Wind Waker, but for a single experience - I'd recommend Wind Waker.
I also really enjoyed:
GAF sold me on this game while posting in the Xenoblade Chronicles 3D thread. People kept talking up how good it was and I had to check it out. The combat system was fantastic and there were good tracks in the OST, but the story and characters didn't grip me enough to overly impress me. Don't get me wrong: the game starts out fantastic. But by the end I was looking for way more crazier twists and turns (like Xenoblade) and it wasn't there. It was pretty straight forward from its premise and I didn't bother to do all the side stuff for 100%. Still an enjoyable game and I do think the combat system is one the GOAT in a 2D JRPG, it really needs to be utilized in another project.
I also dabbled in...
This is a FUN game. I finished the original Advance Wars this year too on PC. I had to have more. I think I played this around ~12 hours before moving on to something else, I think I had my fix. Ultimately this game becomes a little much trial and error for my likes.
I also played...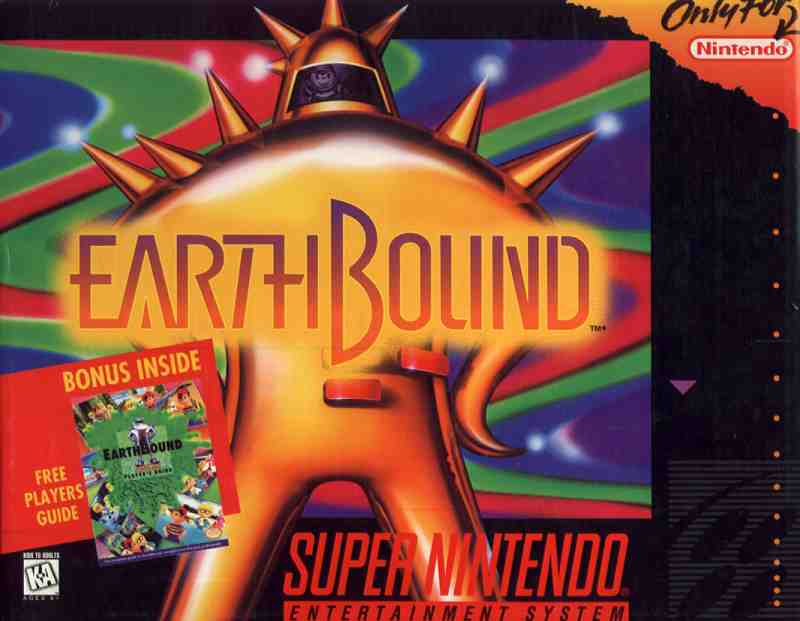 This game is whack I played about 12 hours of it on the VC. The combat system is dated and boring, and I did not enjoy most of the music. The WEIRDNESS of this game is definitely the selling point, and the dialog... it's really just, "WTF" in an endearing way. But yeah the grindy combat didn't sell me enough on the game to keep playing. I'm glad that I experienced it, but yeah, it's not for me. I definitely get why its so beloved.
And finally I also played...
I wouldn't recommend it though. I played for about 15 hours, so long enough to get a good feel for it. The characters and dialog is too juvenile for my likes the combat system is boring as there are two instant kill spells that you can easily setup your party with to make every encounter that isn't an FOE or boss trivial.