The Sky: The Art Of Final Fantasy 1st Edition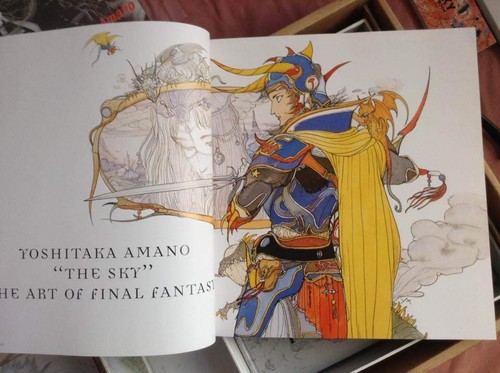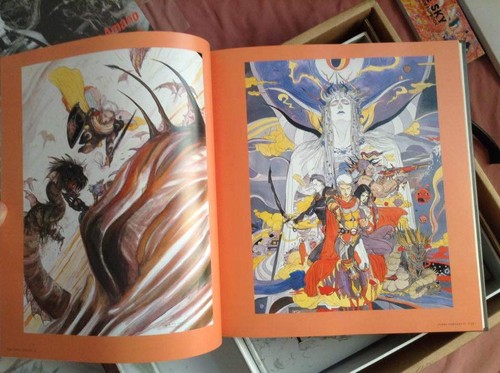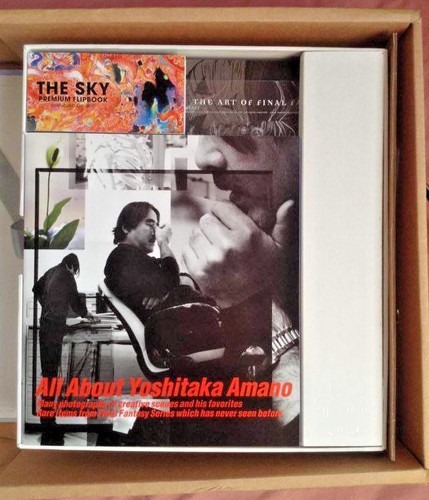 Price: £290 including postage, but I will obviously be accepting lower offers. Preferably European or UK customers, however I will ship worldwide if necessary.
First release of the sought after collector's edition, with all the art-books and supplements included. The 3 books are in great condition, showing hundreds of pieces from famed video game artist Yoshitaka Amano. Each page comes with a large splash illustration of characters such as Cloud, Sephiroth, Aerith and more, as well as environment or monster art, in his trade wispy style.
There's some slight marks on the first book cover, but these are minor. This is the best version available in my opinion, as it has the exact same content as other releases, but comes in a more durable and sturdier box. Chances of finding this set in high condition, and from a country inside the EU to avoid customs charges are low, and thus I will be accepting reasonable offers from interested buyers.
Included:
Final Fantasy Art Book 1 - 144 Pages
Final Fantasy Art Book 2 - 276 Pages
Final Fantasy Art Book 3 - 156 Pages
1x All About Yoshitaka Amano - 128 Pages
1x Premium Flipbook - 50 Pages
2x Sealed Postcards Of Box Artwork
1x Acetate Print
Last edited: