Help me out here, computer-gaf. For a while now, I've been noticing that my computer stutters every once in a while. This has been extremely annoying for watching youtube videos, as I lose a good half-second every time it stutters. Makes the videos nigh-unwatchable. Of course, it's happening all the time, but it's most noticeable when I'm watching a video. Anyway, I eventually noticed that the stuttering seemed fairly regular, so I decided to time it. Turns out that it stutters every six seconds, on the second, with remarkable consistency.
Now, tonight, I happened to glance at the performance tab on the task manager, and I noticed that it looked a little odd: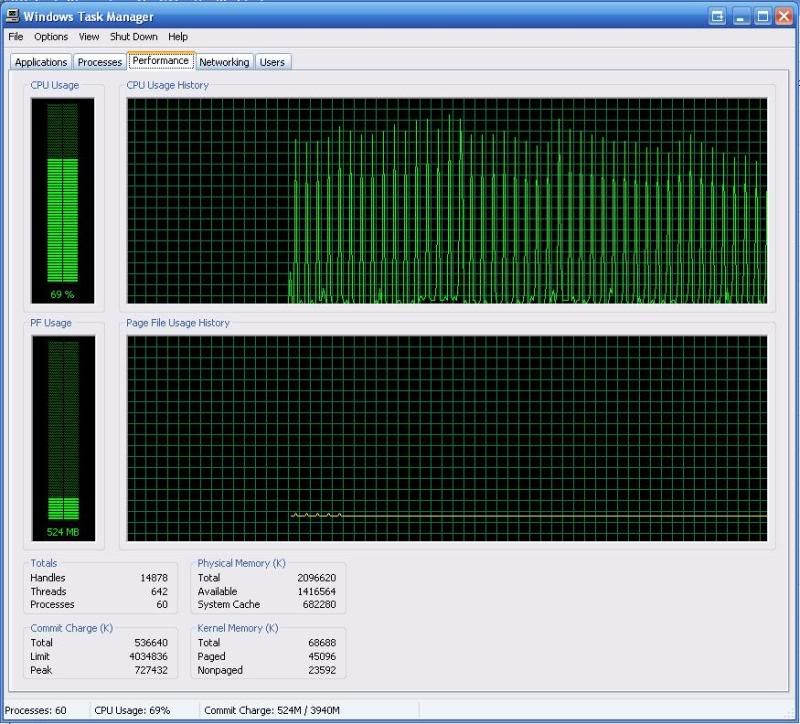 See those spikes? They represent my cpu usage jumping to 80% for no goddamn reason. And surprise, surprise, the spikes occur every six seconds exactly.
So, has anyone seen anything like this before/have any idea what it might be? I've tried closing all background programs that I have running, to no avail. Could it be some update-checker that runs in the background that I can't close? Maybe a virus? Driver issue? I really have no idea. Any help would be appreciated.