Oct 26, 2018
19,858
27,599
820
It can go for anything: console, handheld, peripheral. Hell, maybe there was a Mad Catz gamepad you always wanted but could never find. Whatever.
Maybe it cost too much. Maybe you already had a console and wasn't worth double dipping. Maybe in your country it wasn't even sold.
Here's some things I never had but wanted.
Vectrex.
One kid I knew at school had it. And it was awesome. That built in game Minestorm was slick. Holy shit, it's like Asteroids at home. I don't even remember playing any other games. It might had been the only game he had. In modern day, zero interest buying one. No way I'm risking paying money to some dude on eBay for a 40 year old system which probably doesn't even work anymore.
Neo Geo.
The beast from around 1990. Every gamer in the early 90s enjoying Genesis and SNES thought about having this. Solid games just about all of us tried at the arcade. Even though everyone knew the games are really arcadey with low replayability (their onslaught of good fighting games didn't come till later and that assumed you loved fighters and could stick with sprite based games as PS1/Saturn were around the corner). But in 1990-92, the possibility of playing the same Magician Lord, NAM 75, and Super Spy at home was a dream even though the system was like $800 cdn and games were around $300. lol.
But looking back, if you could play arcade games at home for $800 and it includes a joystick it actually sounds like a deal. Too bad the games cost a ton and the games never had the depth or variety of Gen/SNES consoles as they were aimed at the quarter munching crowd.
The temptation was there to buy that Neo Geo X, but after reading reviews it seemed it wasn't the greatest as it was all emulator and not perfect.
Still the best console shell ever to me. Gun metal and included an awesome joystick.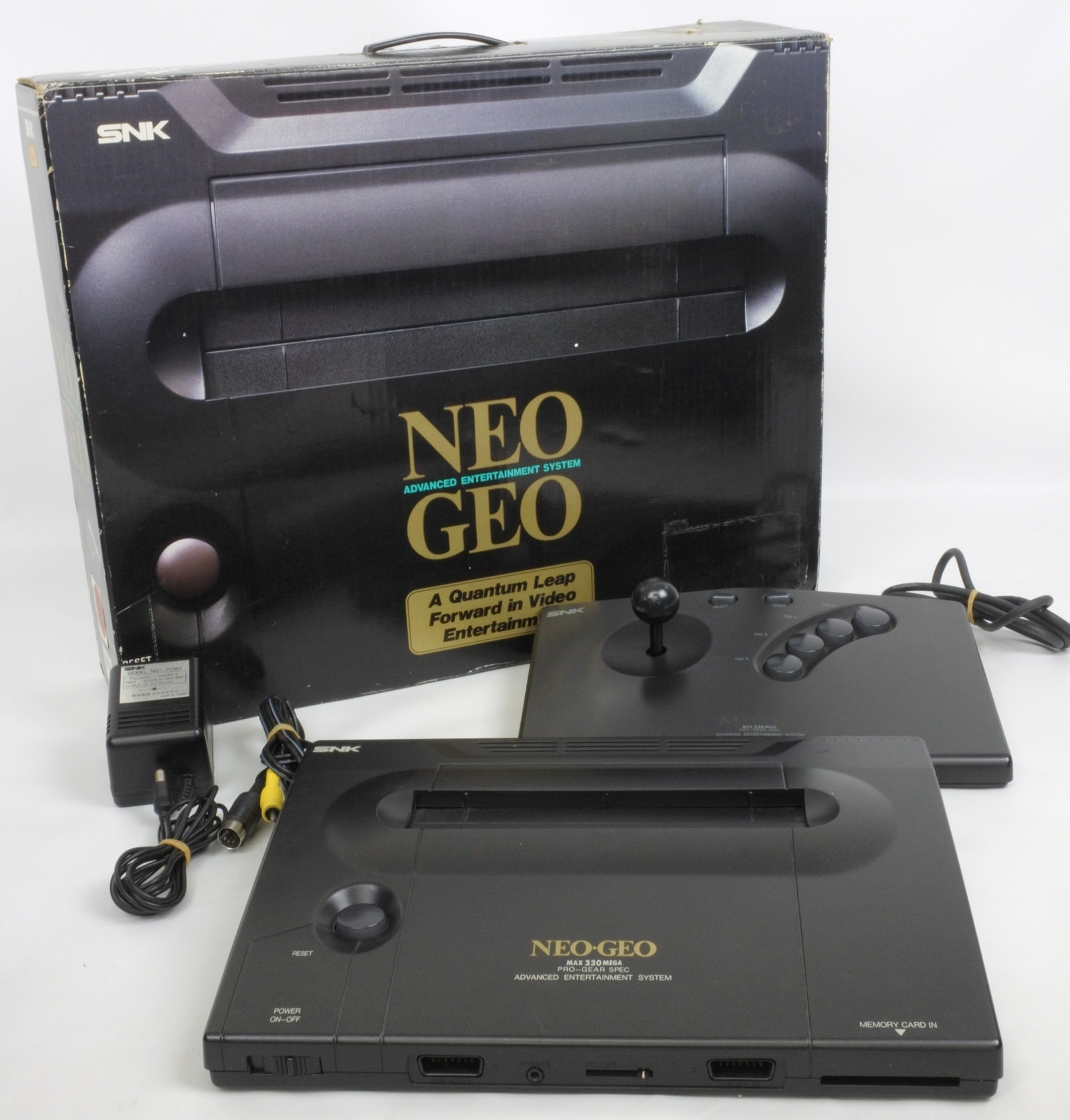 Last edited: