Or so it appears. Via
Ashler
in the VG247 thread.
IGN said:

Update: Another source has told IGN that the mysterious space in the middle of the controller can be pressed like a button, something Kotaku's source has also stated. Our separate source also indicates that the R2 and L2 buttons may actually be more in line with spring-loaded Xbox 360-like triggers and that the light atop the controller is indeed a PlayStation Move sensor. http://www.ign.com/articles/2013/02/15/is-this-playstation-4s-controller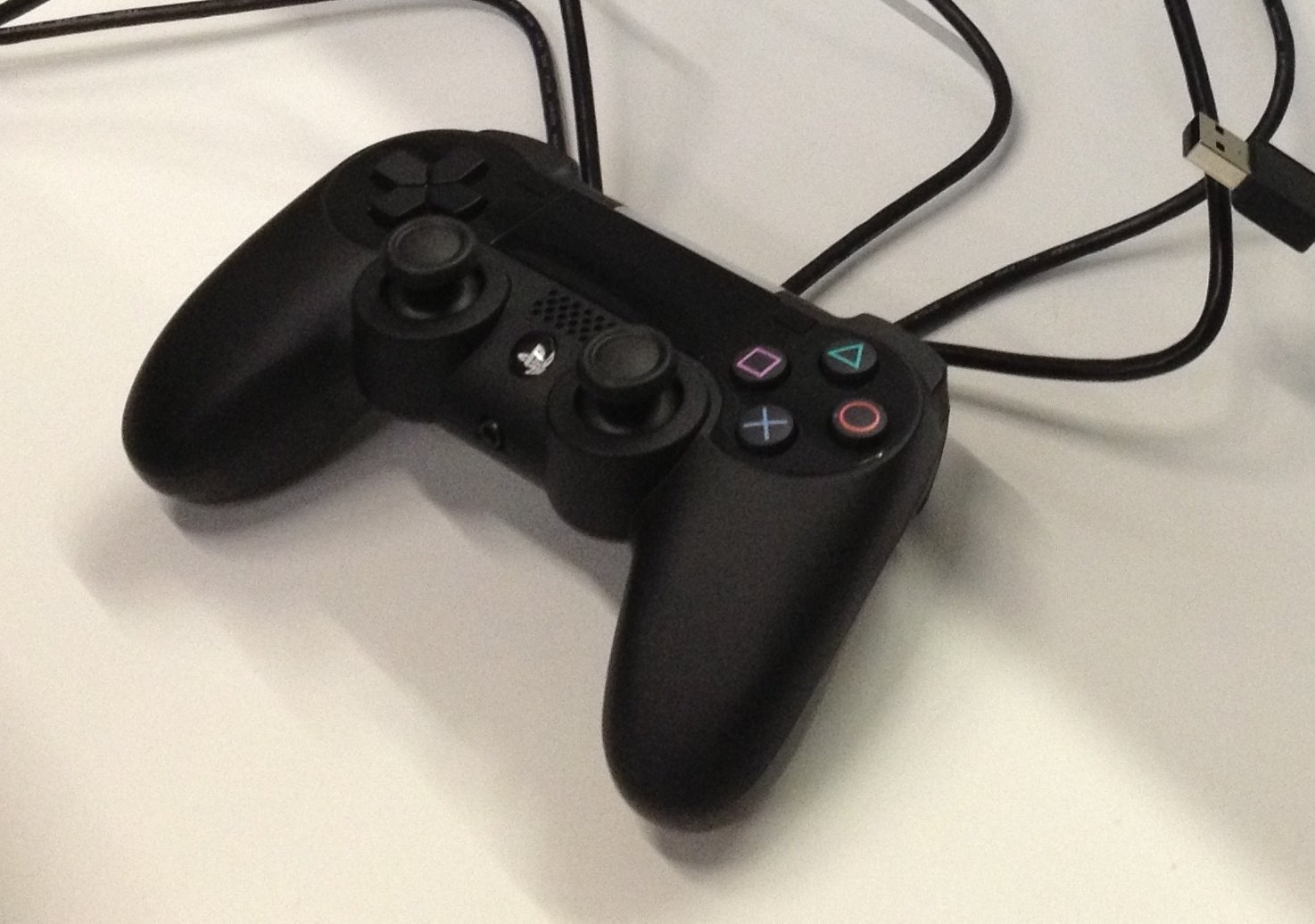 http://www.destructoid.com/what-the-hell-is-this-the-new-playstation-controller--244985.phtml
Things to note - this very likely isn't a final design even if it represents final functionality. Sony has been experimenting with various prototypes, apparently.
edit - a brightened view via
Beermeister
edit 2 -
infinityBCRT
suggests looking at the black rectangles either side of the dev kit. Suggests they might be camera lenses, providing the functionality of the rumoured stereo depth camera?
Edit:
From VGLEAKS:


ORBIS Controller Features:

- Digital Buttons:

Directional buttons
Triangle, Circle, Cross and Square
L1, L2 and L3
R1, R2 and R3
OPTIONS
SHARE (reserved for the system and cannot be accesed by the application)
Touchpad clicks
PS (reserved for the system and cannot be accesed by the application)

Analog Buttons:

- Sticks:

- Touchpad:

Two-point multi-touch (with mechanical click)
ORBIS Controller has an electrical capacitance touchpad where the position at wich the user's finger is touching the pad can be detected. At most, two points can be detected at the same time.

- Motion sensors:

3-axes gyro sensor
3-axes velocity sensor

- Vibration feature:

- Light bar:

RGB LED (reserved for the system and cannot be accesed by the application)

No info on mic or jack