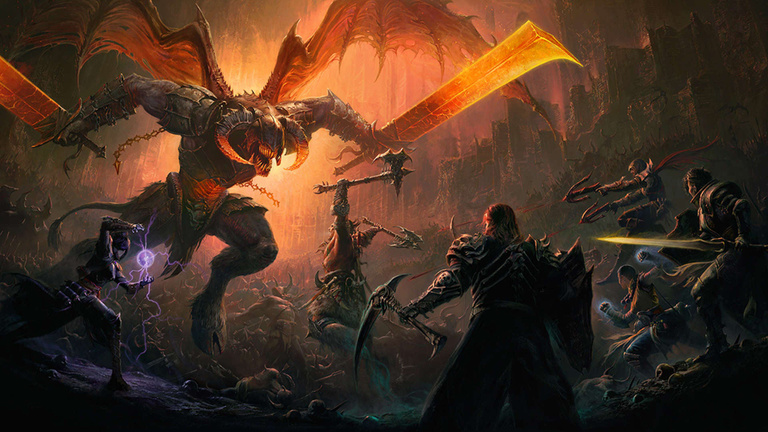 Un nouveau Diablo s'apprête à voir le jour ! Non ce n'est pas Diablo IV (malheureusement) mais bien Diablo Immortal, sorte d'épisode 2.5 pensé pour mobiles et porté par Blizzard sur PC. Alors que le jeu débarque incessamment sous peu, les joueurs et joueuses consoles n'auront pas...
www.jeuxvideo.com
Initially announced as a mobile exclusive in 2018,
it was ultimately to everyone's surprise that Blizzard also presented the game on PC at the start of the year.
This version more or less corresponds to a "port", but will include several options specific to the platform with some display options in particular. The icing on the cake, controller fans can also use their favorite controller.
But since there's impromptu porting and controller support, why the hell wouldn't the game be released on consoles?
To this question, Rod Fergusson, the director of the license, manages the feat of answering both clearly and evasively.
It was during a group interview that Rod Fergusson was able to provide some clarity about the question of a possible console port.
For him, developing such a port requires significant additional work, but does not close the door to the idea.
I want to emphasize that controller support and console support are two very different things. Basically, I'm a never say never type, but we have nothing to announce or say today.
Diablo Immortal on consoles is therefore not excluded, but not really planned on the side of Blizzard either.
In fact, implementing gamepad support is more of an accessibility issue.
A point of view shared by Joe Grubb, director of the game.
I think an important part of the gamepad support was that it was supposed to be included in the mobile version, so ultimately mobile and PC (...). It was part of our goal to bring Diablo Immortal to new audiences and make it more accessible. So it's just another possibility because some players prefer to play with the controller. We got a lot of feedback during the beta. So the decision was much more about fulfilling that desire of players and giving them more ways to engage with Immortal.