The Walt Disney Company webcast its Investor Day 2020 on December 10, 2020. The event focused on the Company's direct-to-consumer streaming services. EVENT MATERIALS: Transcript Presentation Slides Forward-Looking …Read More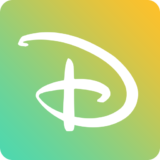 thewaltdisneycompany.com
Some big-budget movies will first go to theaters. Other offerings will debut online. All will ultimately strengthen Disney+.
www.nytimes.com
LOS ANGELES — A significant expansion of the "Star Wars" universe. Tom Hanks as Geppetto in a live-action "Pinocchio," and

Yara Shahidi

as Tinker Bell in a live-action "Peter Pan & Wendy." Footage from new Marvel projects. A star-studded prequel to "The Lion King."
On Thursday, as part of a four-hour investor presentation focused on streaming, the Walt Disney Company will discuss a Death Star-size trove of coming content — all of the above and more, said three people with knowledge of the matter, who spoke on the condition of anonymity to discuss private planning.
Movies are helpful in attracting subscribers, but television shows keep streaming customers paying month after month. To that end, Disney has an abundance of series on the way for its services. They include "Turner and Hooch," an adaptation of the 1989 film about a detective and his oversize mutt; "Willow," an adaptation of the 1988 big-screen fantasy; and eight Marvel shows based on characters like Loki and She-Hulk.
Starts at 1:30pm Pacific. Any footage in the livestream will be blacked out unless you have a special media access link to it.
Last edited: