Jun 10, 2004
34,525
49,017
2,510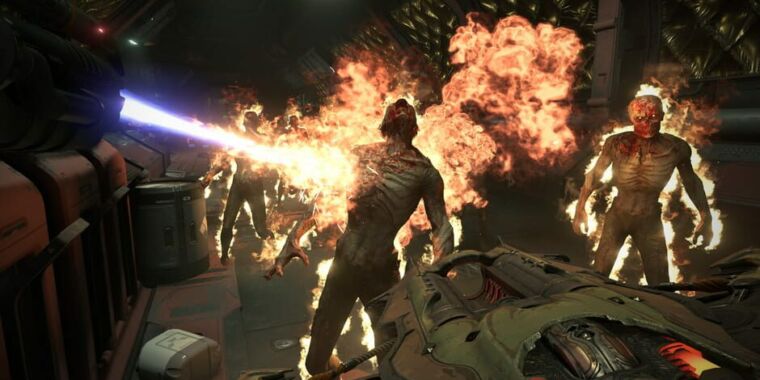 "No monitoring or data collection happens outside of multiplayer matches."

arstechnica.com
Doom Eternal has become the latest game to use a kernel-level driver to aid in detecting cheaters in multiplayer matches.
Still, some members of the

Doom Eternal

community are not happy about the way the Denuvo Anti-Cheat tool was rolled out, or with the security risks they feel it creates on their systems.

"No piece of software, especially an anti-cheat, should have kernel-level access to your system and if it is we should have been informed before purchasing it," Reddit user extant_dinero wrote in

a popular thread

on the

Doom

subreddit urging people to delete the game. "I would not have purchased it had I known it would be added. Just because other pieces of software do it doesn't make it right."
Yea, I don't like the idea of Denuvo having a kernel-level program running on my system.