Welcome to the Dragon Ball Super English Dub Thread! Spoiler policy is as episode airs, any future events, characters, and arcs must be tagged appropriately.
Dragon Ball Super airs on Adult Swim and Toonami at these times:
8:30PM/11:00PM Eastern Time
7:30PM/10PM Central Time
5:30PM/8PM Pacific Time
For further toonami scheduling and discussion check out the official toonami thread
http://www.neogaf.com/forum/showthread.php?t=1399122
If you miss any episodes you can catch them the day after on the Adult Swim Website, found Here.
http://www.adultswim.com/videos/dragon-ball-super/
Current Arc: The Universe 6 Saga (Episodes 28-46)
Description: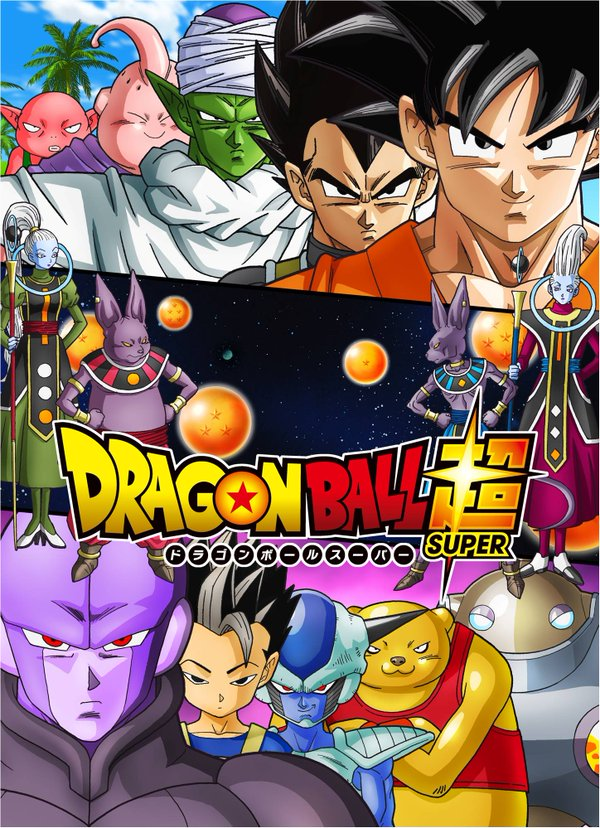 The Universe 6 Saga, also called the God of Destruction Champa Saga, is the second saga in Dragon Ball Super manga, and the third saga in the Dragon Ball Super anime. The saga involves a tournament between Beerus and Champa, conflicting over who will possess Universe 7's Earth and the Super Dragon Balls.
Preview for episode 40
https://www.youtube.com/watch?v=weie92Sj-uU
careful about reading comments on these previews as they tend to spoil the sub version down the road (I unfortunately learned this by experience)
Past Arcs:
Battle of Gods Arc (episodes 1-14)
Resurrection F Arc (episodes 15-27)
FAQ:
Q: What is Dragon Ball Super?
A: Super is a direct follow up to Dragon Ball Z Kai that takes place in the 10 year period following the defeat of Majin Buu and The End of Z.
Q: Can we talk about the Manga?
A: The Manga adaption of Super differs greatly from the show itself, and the only thing that would need to be spoiler tagged are events that have yet to air, so basically follow the episodes.
Q: Can we talk about the Japanese sub version?
A: The Japanese show is well ahead in episodes and will therefore bring in spoilers. Tag if necessary but avoid discussion of it when possible. There is another thread for the subbed version here
http://64.91.255.7/forum/showthread.php?t=1416504
Credit to Magwik for the OP template.