(many gifs in this thread)
When people think of early 3D filled polygonal gaming, they think Playstation or Jaguar, something around that time frame. But that skips over the real "early" generation of 3D gaming graphics you could play on your TV or monitor. The Amiga, Acorn Archimedes 32, and Atari ST were home to the original early 3D gaming generation with a frequent output of releases.
Let's take a look at some showcase titles, you may have even played or seen some of these before.
Driller/Space Station Oblivion (ST, 1987)



Interphase (1989 ST)



Castle Master (ST 1990)




Thunder Strike (ST 1990)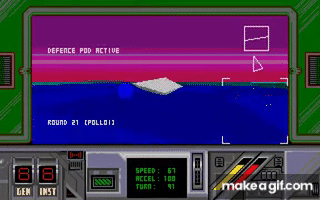 Virtua Fighter (ST 1991)


(Actually it's 4D Sports boxing)

RoboCop 3 (ST 1991)



Hunter (ST 1991)



F1 Grand Prix (ST 1991)



No Second Prize (ST 1992)



Mercenary III (ST 1992)



Frontier Elite 2 (ST 1993)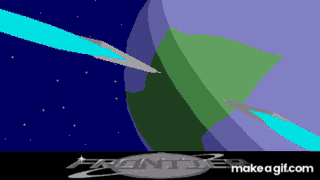 Simulcra (Amiga 1990)





Formula 1 3D (Amiga 1991)




Battle Cars (Amiga 1991)




Guardian (Amiga 1994)





Zarch (Acorn Arc32 1987)



Galactic Dan (Acorn Arc32 1992)




Star Fighter (Acorn Arc32 1994)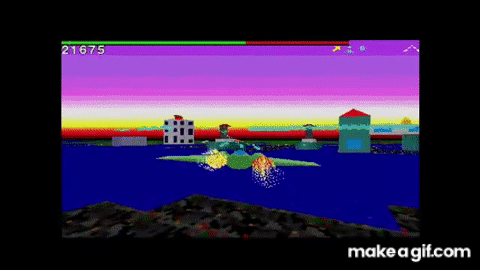 Dark Wood (Acorn Arc32 1995)

<>
Yep, this is what the console players were missing. 3D gaming as early as the late 80's into the early 1990's. The power of the Home Micro allowed for powerful graphical prowess that let everyone behind early, including PC which didn't catch up until 1993, which is also when consoles started catching up, well the expensive 3D One caught up anyway.
One issue with the Amiga 3D games though is it was the most spastic and had some pretty bad frame rates and sudden drops out of nowhere during gameplay. Amiga had power but it had limits with 3D due to its architecture and slow processor. The other two handled 3D better, but the Amiga could do some surprising things with its hardware. Considering the Atari St can handle 3D better and was designed to save costs is pretty impressive, and Acorn is where the RISC came from so that's a given.
Amiga could handle those pseudo-3d 2D games really dang well though, and 2D in general. If you wanted those scaling arcade games without the console compromise you basically had to get an Amiga, and in some cases, an St for that advanced 2d goodness, which I think makes up for the 3D flaws, ST is the one for 3D, Amiga for 2D, Acorn for complex 3D.
Last edited: