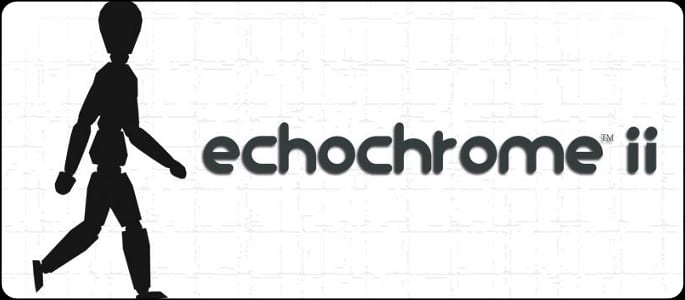 If you didn't see my last post and are curious as to what echochrome ii is all about, it's a unique puzzle game using the PlayStation Move motion controller to shine a light on a series of blocks and objects to create realistic shadows on the wall. The blocks and objects you see in each level will cast different shadows depending on your movement so as you alter the perspective and angles by adjusting this light source, you will manipulate the shadows they cast to ultimately reveal a solution to the puzzle and guide your character to the exit. You can check out some actual gameplay in the video above.
Once you check out the game for yourself I think you'll enjoy how it uses PlayStation Move in this rather unique and original way. The best way to think of it is to treat the controller like a flashlight that you shine on these objects to manipulate the shadow within the scenery—this is actually one of the ideas that helped the dev team come up with the concept.
echochrome ii has 100 built in levels and there are three different ways to enjoy each one. Navigating the character to the goal by creating a shadow path is called "escort" mode. Additionally, there is "echo" mode and "paint" mode. In "echo" mode, the objective is to collect the ghost-looking characters called "echo." You will see a few of them in each level, so collect them all to clear the stage.
Video explaining how the Move works as a flashlight.
Link to PSBlog post.