I posted this earlier on in the Steam thread but I figured it was best maybe putting a thread up for it.
While I recognise this game has not been overly popular, I remember some gaffers praising it at the time of Episode 1's release, and the game is still on sale after all on PC and consoles.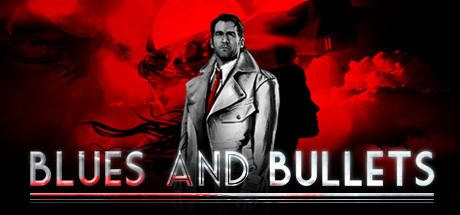 Blues and Bullets is a Telltale-esque episodic adventure series following an alternate post Untouchables-era Elliot Ness, where he partners up with Al Capone in search of his kidnapped granddaughter.
The game even has Geralt of Rivia playing the voice of Elliot Ness with his usual gruff charm
At present only 2 episodes of a planned 5 have been released, taking almost a year to launch the 2nd episode.
Well, there have been murmurs for a while on the game's Steam forum page that the game has been cancelled (various changes have been noted on staff social media channels and such), now a user claims to have spoken to a source stating that it has been cancelled.
To surmise our conversation regarding Blues and Bullets, they told me that they haven't been called in for work on the project in about a year, said that the studio has completely run out of money due to a failed mobile port, and that the company has no full time employees. So, no more Blues and Bullets episodes, the game is done.
http://steamcommunity.com/app/378660/discussions/0/350542683203154457/
The game devs have now stepped in and had to state it's not been cancelled, but that they're facing "difficult times", and that's pretty much the first thing they've said since episode 2 came out 6 months ago.
'No, Blues And Bullets is not cancelled […] We are passing through difficult times, but the game is not cancelled. If we cancel it we will advice, don't worry.'
https://twitter.com/CrowdOfMonsters/status/780430230230040577
It's not exactly a quote that inspires confidence.
Now, I don't know the financial situation of the game but FWIW, Steamspy has put the game at 38k owners on Steam, but that does not distinguish between people who have bought just the first episode (which has been bundled and heavily discounted) and full season owners. It certainly doesn't appear an encouraging number.
And from another thread on here, which lines up with what's being said elsewhere,
The studio is closed that's the information i have(despite the website is up) and i can't say who tells me that.Well see if this is true or not and the game continues.
I can't say I'm confident at all this game will see completion frankly =/
It's a damn shame cos it was off to a promising start.
But I think it's good to have a record of this, and to take it as read that people should not be buying the complete season of this game.
If this conjecture ain't appropriate then mods can lock this of course.
EDIT:
They have serious financial problems before the launch of ep2 so that's why they took so long to release the ep2.And after the launch of the ep2 in the ps4 the situation don't change at all and the studio stop the development and developers left the studio.