So, recently Lewis Hamilton surpassed Michael Schumacher's career wins record, and is now sitting at 92 career wins - a record I'm sure he'll extend.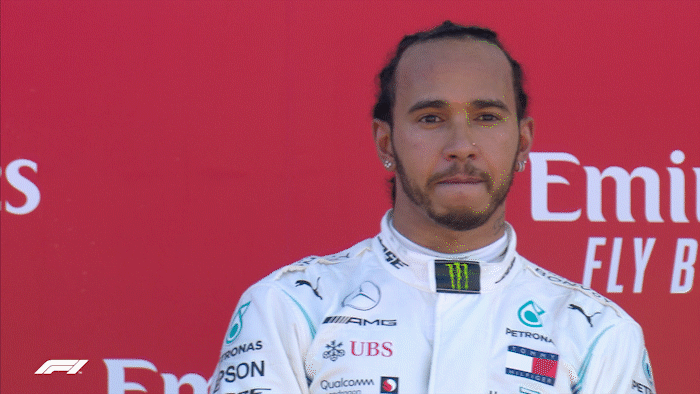 Prior to Hamilton grabbing this in his umpteenth season of total dominance over F1,
Schumie had held the record with 91 wins for decades.
So, here's my thinking.
I don't think Hamilton is all that great,
I just think we're living in an age in which single teams are somehow dominating the field for years on end - inflating the win records of whoever their top driver is. Before Hamilton it was Vettel with Red Bull and, frankly, I'm not entirely sure why Vettel didn't keep going with Red Bull after his breez'y 4 championships. (I'm sure some of you out there could tell me - I guess it had something to do with their time with Renault ceasing to bear fruit? i could be hella wrong)
Granted, Hamilton has a rep for being arguably the best racer out there at this time. Which is to say when the chips are down and it's down to getting every extra second outta your car in difficult conditions you can rely on Hamilton to come out on top - or thereabouts - relative to his peers.
But does that make him a great racer, like Schumacher or his contemporaries/exemplars? Better than the best British racers? Better than Mansel, Stewart, et al?
I think F1 in general these days is a bit
bland
. It's hard for me to follow it - I've said as much before - since I think the seasons are
foregone conclusions
by and large and even the order of the grid is relatively invariable. There might be exciting young drivers out there, but they're not in the best cars so they
have no impact on results
, it seems.
So, anyway, I'm asking F1 fans (who implicitly know a lot more than I do) to set me straight - is Hamilton as good as his record suggests?
ps. went a bit wild on the
bold
text this time, just a little messin' around, my bad xP