Famitsu
has published its estimated physical game software and hardware sales data for Japan for the two weeks between January 13, 2020 to January 19, 2020.
Yakuza: Like a Dragon, known as Yakuza 7: Whereabouts of Light and Darkness in Japan, was the highest selling new release of the week at 156,993 opening retail sales on PlayStation 4. It was followed by Dragon Ball Z: Kakarot with 89,537 sales on PlayStation 4.
Also new last week, Romance of the Three Kingdoms XIV for PlayStation 4 launched at 20,095 retail sales and Tokyo Mirage Sessions #FE Encore for Switch launched at 18,797 sales.
On the hardware side, the Switch family sold 96458 units, the PlayStation 4 family sold 6,325 units, and the 3DS family sold 766 units.
Software Sales

(followed by lifetime sales)

[PS4] Yakuza: Like a Dragon (Sega, 01/17/20) – 156,993 (New)
[PS4] Dragon Ball Z: Kakarot (Bandai Namco, 01/17/20) – 89,537 (New)
[NSW] Pokemon Sword / Shield (The Pokemon Company, 11/15/19) – 55,604 (3,312,358)
[NSW] Ring Fit Adventure (Nintendo, 10/18/19) – 35,860 (583,429)
[PS4] Romance of the Three Kingdoms XIV (Koei Tecmo, 01/17/20) – 20,095 (New)
[NSW] Tokyo Mirage Sessions #FE Encore (Nintendo, 01/17/20) – 18,797 (New)
[NSW] Dr. Kawashima's Brain Training for Nintendo Switch (Nintendo, 12/27/19) – 15,790 (107,698)
[NSW] Minecraft: Nintendo Switch Edition (Bundle Version Included) (Microsoft, 06/21/18) – 13,919 (1,222,666)
[NSW] Mario Kart 8 Deluxe (Nintendo, 04/28/17) – 12,370 (2,737,674)
[NSW] Super Smash Bros. Ultimate (Nintendo, 12/07/18) – 12,347 (3,522,802)
[NSW] Luigi's Mansion 3 (Nintendo, 10/31/19) – 8,676 (578,747)
[PS4] Kandagawa Jet Girls (Marveous, 01/16/20) – 7,749 (New)
[NSW] Super Mario Party (Nintendo, 10/05/18) – 7,690 (1,318,863)
[NSW] Mario & Sonic at the Tokyo 2020 Olympic Games (Sega, 11/01/19) – 7,193 (255,700)
[NSW] Splatoon 2 (Bundle Version Included) (Nintendo, 07/21/17) – 7,023 (3,295,293)
[NSW] Super Mario Maker 2 (Nintendo, 06/28/19) – 5,096 (839,314)
[NSW] Tsuri Spirits Nintendo Switch Version(Bandai Namco, 07/25/19) – 4,738 (377,671)
[NSW] The Legend of Zelda: Breath of the Wild(Limited Edition Included) (Nintendo, 03/03/17) – 4,488 (1,502,526)
[PS4] 13 Sentinels: Aegis Rim (Atlus, 11/28/19) – 4,329 (57,861)
[NSW] New Super Mario Bros. U Deluxe (01/11/19) – 3,202 (768,672)
[NSW] Dragon Quest XI S: Echoes of an Elusive Age – Definitive Edition (Limited Edition Included) (Square Enix, 09/27/19) – 2,927 (477,782)
[NSW] Taiko no Tatsujin: Drum 'n' Fun (Bandai Namco, 07/19/18) – 2,599 (437,278)
[NSW] Fire Emblem: Three Houses (Nintendo, 07/26/19) – 2,371 (281,032)
[NSW] Disney Tsum Tsum Festival (Bandai Namco, 10/10/19) – 2,354 (148,013)
[PS4] Monster Hunter World: Iceborne Master Edition (Capcom, 09/06/19) – 2,247 (426,945)
[NSW] Super Mario Odyssey (Nintendo, 10/27/17) – 2,244 (2,062,855)
[NSW] Story of Seasons: Friends of Mineral Town(Marvelous, 10/17/19) – 2,040 (128,562)
[PS4] Call of Duty: Modern Warfare (SIE, 10/25/19) – 1,984 (219,733)
[NSW] Yo-kai Watch 4++ (Level-5, 12/05/19) – 1,958 (60,890)
[PS4] Grand Theft Auto V: Premium Online Edition(Bargain Edition Reprint) (Rockstar Games, 12/06/18) – 1,946 (13,431)

Hardware Sales

(followed by lifetime sales)

Switch – 62,920 (10,653,744)
Switch Lite – 33,538 (1,227,273)
PlayStation 4 Pro – 4,178 (1,428,741)
PlayStation 4 – 2,147 (7,385,105)
New 2DS LL (including 2DS) – 692 (1,695,605)
New 3DS LL – 74 (5,886,171)
Xbox One X – 41 (18,843)
Xbox One S – 33 (92,722)
Gematsu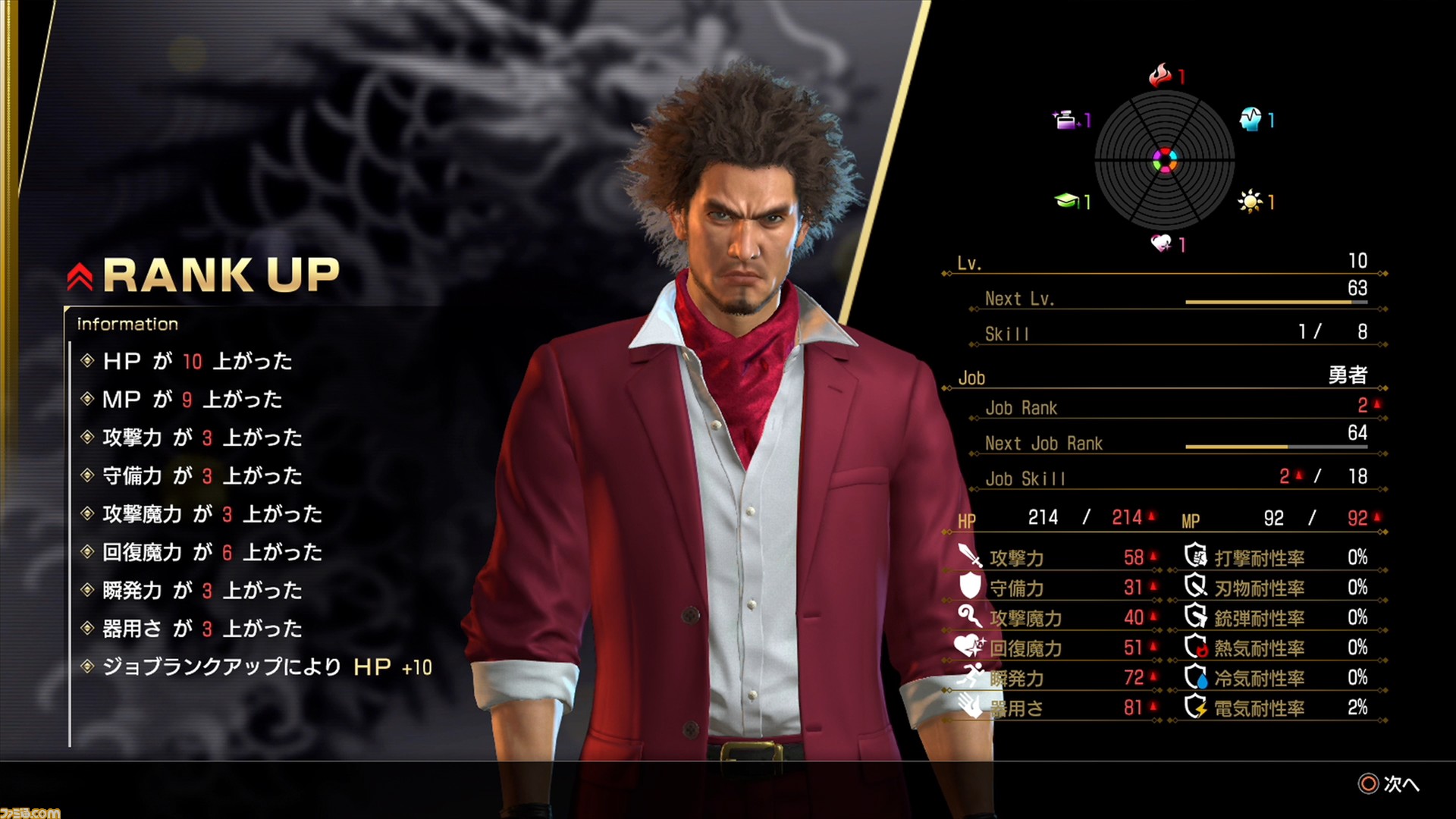 ファミ通発表の売上ランキング。今回は2020年1月13日~1月19日のゲームソフト&ハード週間推定販売数まとめをお届け。

www.famitsu.com
Last edited: