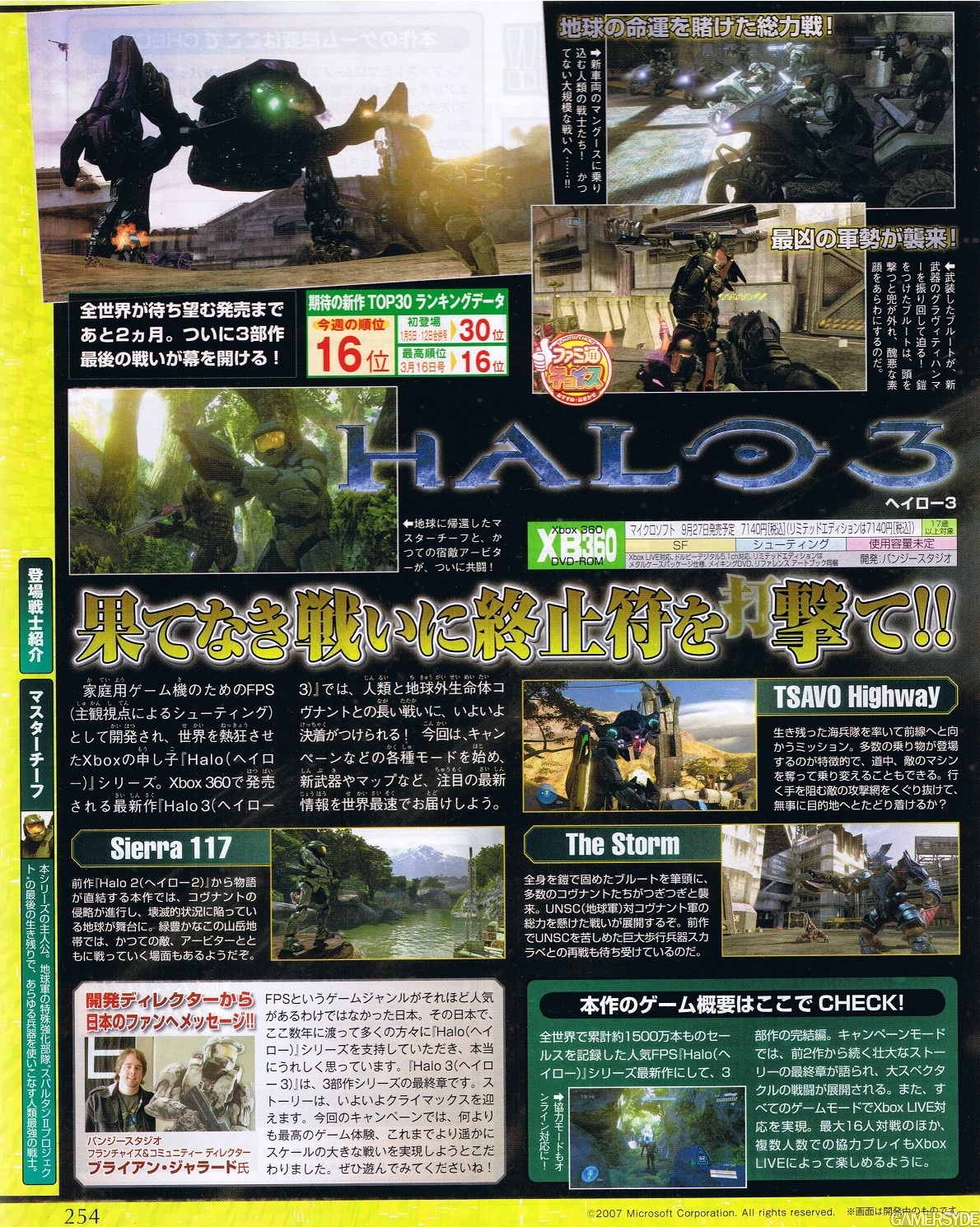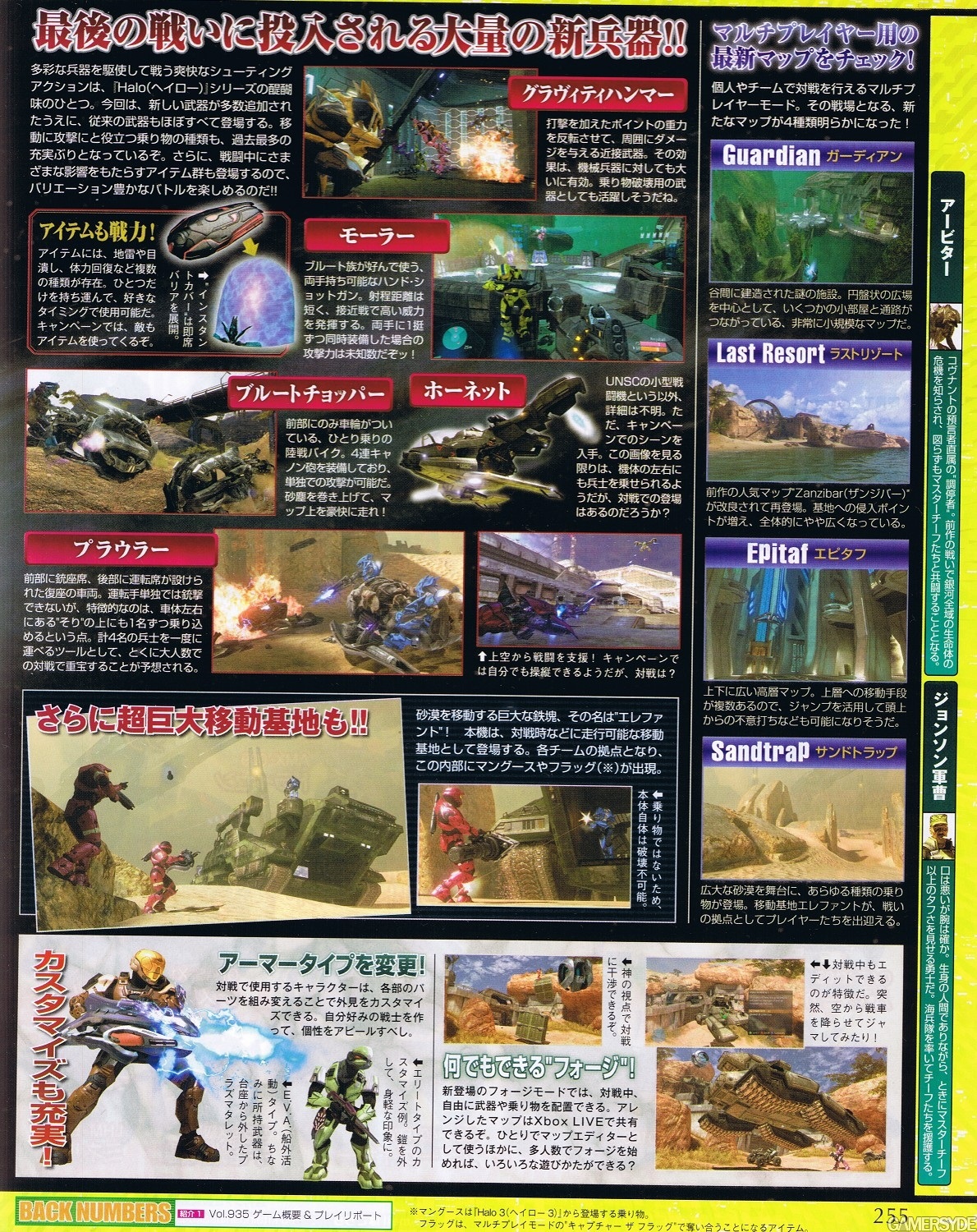 Gamersyde posted these scans of Halo 3 from Famitsu, and they have a ton of good shit in them.
The first scan just has shots from the trailer at different angles, and some in-game campaign shots.
But the best is in the second scan. We can see the Elephant in action on Sandtrap, pictures of all the newly revealed maps, and at the bottom THE FORGE being used on High Ground!! Across from that image seems to be a new Covenant weapon, similar to the Fuel Rod Gun.