I searched and didnt found it already.
Recently a fan in what I assume is very expensive front row seats of WWE's Smackdown managed to be seen on tv holding a sign that read "LOCALIZE MOTHER 3".
Here's the pic: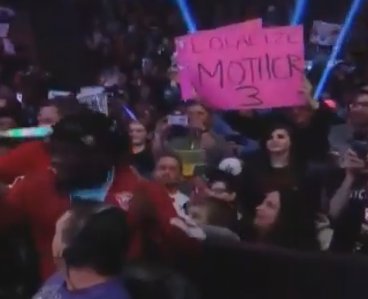 Here's the tweet I saw it from.
I don't know why but I find everything surrounding the Mother games fascinating.