Harmonix Fantasia: Music Evolved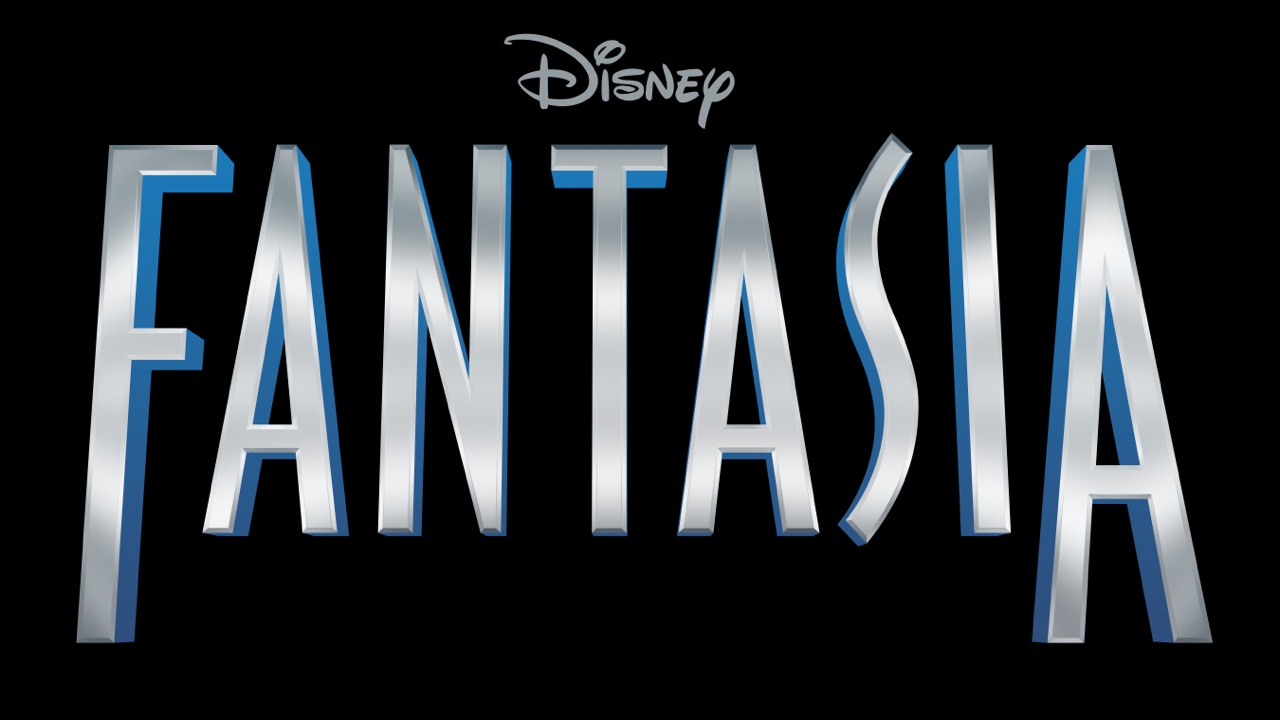 The narration directly references the "The Sorcerer's Apprentice" segment from Walt Disney's 1940 animated film Fantasia.[1] The sorcerer Yen Sid tasks his new apprentice, the player, with animating the worlds he has created.[2] Players generate life in initially desolate levels by moving in rhythm with licensed popular music, which unlocks gestures that change elements of the musical composition.[2] In an example, a player traced arrows with her body in time with a song, and was rewarded with a selection of rock, orchestral, and brass music overlays that fit over the song.[2] The Kinect's camera shows the player as an on-screen silhouette, which transforms other objects when the two touch.[3] The game is able to read nuance in the player's body movements and change the visual animations accordingly.[2]
Fantasia: Music Evolved is designed to emphasize creative control, although with that in mind, players score points based on how accurate they are in time with the music, and also build up a streak for even more points. The player is unable to fail or lose the game.[3] After completing a level, some musical elements are exported to the overworld.[2] Players collect magical energy while playing, which is used to unlock items that can be brought into the levels.[3]
The developers plan to let players share their final, saved mixes after the levels are complete.[3] They also plan a two-player mode.[3] Unlocked areas become available for arcade and party modes.[3]
From:
http://en.wikipedia.org/wiki/Fantasia:_Music_Evolved
Some Images: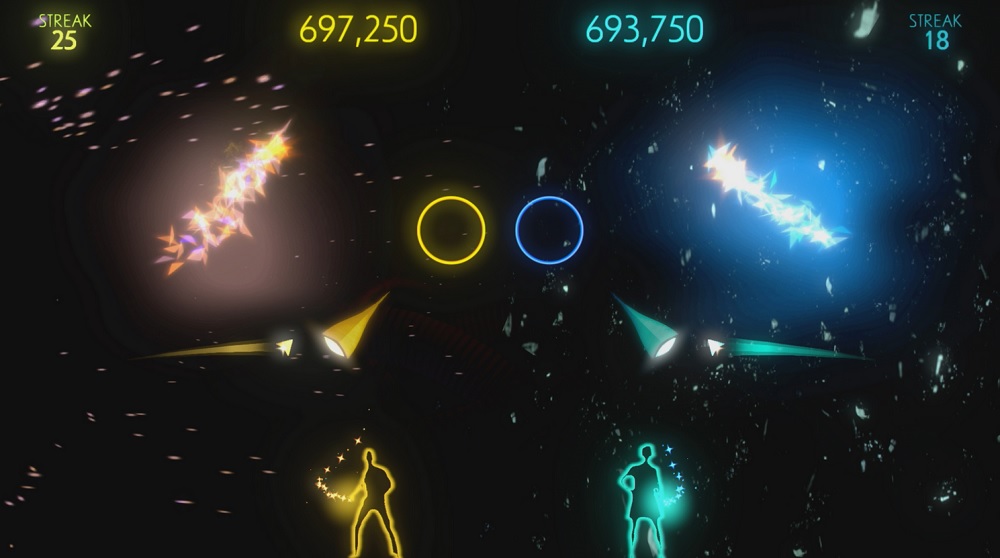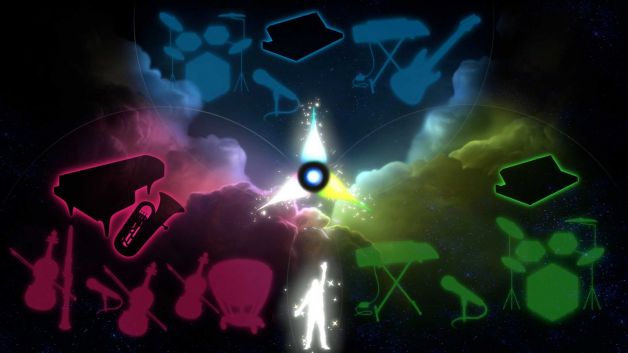 Track list:
Dvorák – "Symphony No. 9 from the New World"
• Vivaldi – "The Four Seasons: Winter, 1st Movement"
• Avicii– "Levels"
• Bruno Mars – "Locked Out of Heaven"
• Cee Lo Green – "Forget You"
• David Bowie – "Ziggy Stardust"
• Depeche Mode – "Enjoy the Silence"
• Drake – "Take Care" (ft. Rihanna)
• Elton John – "Rocket Man"
• Fun. – "Some Nights"
• Gorillaz – "Feel Good Inc."
• Kimbra – "Settle Down"
• Lorde – "Royals"
• M.I.A. – "Galang"
• Mussorgsky – "Night on Bald Mountain"
• Nicki Minaj – "Super Bass"
• Peter Gabriel – "In Your Eyes"
• Police – "Message in a Bottle"
• Queen – "Bohemian Rhapsody"
• Tchaikovsky – "The Nutcracker Medley"
• The Who – "The Real Me"
• White Stripes – "Seven Nation Army"
• Mozart – "Eine Kleine Nachtmusik'
The Flaming Lips - "Yoshimi Battles The Pink Robots, Pt. 1"
• Imagine Dragons - "Radioactive"
• J.S. Bach - "Toccata and Fugue in D Minor"
• Inon Zur - "Scout's Theme (ft Lindsey Stirling)"
• Jimi Hendrix - "Fire"
• Lady Gaga - "Applause"
• Liszt - "Hungarian Rhapsody No. 2"
• Missy Elliot - Get Ur Freak On"
• New Order - "Blue Monday'
Pre Order Bonus:
: OneRepublic's "Counting Stars," Demi Lovato's take on Frozen's "Let It Go" and Avicii's "Lay Me Down."
Digital Deluxe Bundle includes these songs:
"As Long as You Love Me" Justin Bieber ft. Big Sean No Venue TBA
"Burn" Ellie Goulding No Venue TBA
"Burning Down the House" Talking Heads No Venue TBA
"Closer" Ne-Yo No Venue TBA
"DONE." The Band Perry No Venue TBA
"The Edge of Glory" Lady Gaga No Venue TBA
"I Cry" Flo Rida No Venue TBA
"It's the End of the World as We Know It (And I Feel Fine)" R.E.M. No Venue TBA
"Just Like Heaven" The Cure No Venue TBA
"Lucky Strike" Maroon 5 No Venue TBA
"Paradise" Coldplay No Venue TBA
"Spoonman" Soundgarden No Venue TBA
"Stay the Night" Zedd ft. Hayley Williams No Venue TBA
"Try It Out" Skrillex and Alvin Risk No Venue TBA
"You Make Me" Avicii No Venue TBA
"Counting Stars" OneRepublic No Venue TBA [a]
"Lay Me Down" Avicii No Venue TBA [a]
"Let It Go" Demi Lovato
As well as 3 different remix packs.
Reviews:
Metacritic: 80
Gaming Trend: 95
Worth Playing: 90
IGN: 86
Gamespot: 80
This Is a terrible OP and also my first, so anyone wants to improve it, please do.
Super fun game! Congrats, Harmonix!