You saw the ps5 Spiderman ssd demo whereby the ps4 was stuck waiting to load assets when they speed up the game... Framerate isn't just a processing issue it's majorly a bandwidth issue from storage to ram to processing
Sadly a lot of people do know what they talk about as they have pc's and experience with different types of hardware. And nothing in the PS5 showcased has been seen as something impressive even remotely. It just seems like people underestimate on how fast SSD sata 3 drives are.
Want to see how shit a 5400 rpm drive is that the PS4 and PS4 pro uses? and how it weights up against PC's?
Well here you go, u also need to keep into account that harddrives are far slower by the fact that it also has to deal with the following which ssd don't have to deal with.
1) It has to start spinning to even be able to do stuff which adds a lot of downtime with it 4-10 seconds.
2) it gets slower and slower the more is on it to the point it can even run at half the speed.
Here's your PS4 and pro harddrive:
40 bucks price as of today as consumer for me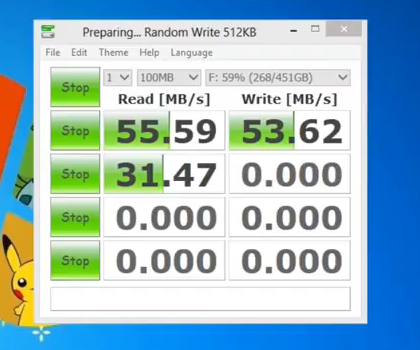 Now here's a Sata 3 SSD at max speed available.
Price ~70-50 bucks, depends on the speed u go for.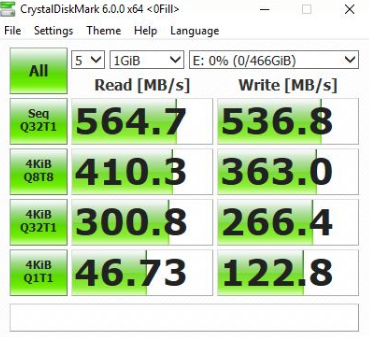 Here's a nvme drive that i bought a few months ago for 120 bucks.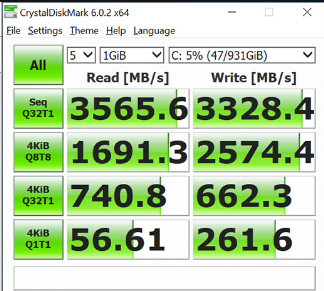 Maximum gainable through Pci-e 4.0 = 5000/5000 from what i read, don't think any is available at that speed. mine SSD was the fastest a few months ago for sure.
PCI-3 = 4000/4000 ( i could be wrong here and its 3500/3500, but who cares )
Sata 3 = 2009 tech that does 600/600
Sata 2 = 2004 tech that does 300/300 ( ps4 featured )
Sata 1 = 2000 tech that does 150/150 read and write
Ps4 = 60/60 and thats rounded up what it pushes out.
Maybe this give you a idea on how utter and utter shit the PS4 storage is even against a base sata 3 ssd. They only went towards sata 2 because sata 1 wasn't a thing anymore that was ps2 area tech basically.
Now look at the spiderman demo.

So lets say that's 10 times the increase won't you say over the PS4?
Now look at that sata 3 ssd and compare it to the PS4 pro drive. that's 10x the increase, but that sata 3 ssd would be way more faster anyway because no wait for spinning up which can take up anywhere from 4 to 10 seconds depend on the age of that drive i guess. And instant access towards the data.
For some reason they didn't push that clearly into that demonstration, because they probably wanted raw performance difference when it's already spinning or maybe the PS4 pro has that thing spin 24/7 anyway when its on. Unless it goes into standby. So yea that could be reason for it.
Why sata 3 ssd tech even more?
- Cheap, money can be spend elsewhere.
- Gigantic performance increase already.
- Easy to upgrade for people as it has a laptop hdd design and shell
- Allows for USB storage drives that people are used towards to extend the space on the PS4 = less cost for sony as they can drop a lower sized drive into the box and give people the option to upgrade
Nvme makes no sense.
To give you a idea how less of a sense it makes, i got these drives in my PC.
1x 5400 rpm drive whatever size ( dunno why its still in there but oh well )
4x 2-3tb each 7200 rpm drives ( backup data for games etc )
2x 512gb sata 3 ssd's evo samsungs 860 and the one above it whatever they are
1x 256 gb ssd evo samsung sata 3 ( that ran on my old setup on sata 2 controller so half speed )
1x 128gb ssd sata 3 evo, holds my windows.
1x nvme 512gb pci-e 3 3500/3xxx evo 970 plus
So basically i got a lot of experience with harddrives myself.
The difference from 7200 rpm > sata 2 ( 300/300 ) ssd was day and night, speed was practically massive increase wise.
sata 2 ( 300/300 ) > sata 3 ( 550/550 ) didn't notice much until games started to hickup on even sata 2, bdo for example. Less microstutters and more smooth
sata 3 ( 550/550 ) > pci-3 ( 3500/3xxx ) didn't notice much difference, its there but not much of a improvement really, mostly hammered by hardware and connections wait time.
So yea.
Unless they announce something with actually data to support there claim and proof with it, that its going to be faster then anything PC has. Because that could also be complete and utter PR talk by saying we load stuff in differently way that's more optimized like what they did with the SOC bullshit and there PS4.
Cerny has a history of this PR talk nonsense and game devs like the witcher 3 can join him on that front which ended up facepalming pretty hard reality showed up.
Sony aren't idiots they like there PR nonsense, it drives there buyers base, that's why they came out with a interview that was full of garbage like 8k 120fps and his funny act about PC with SSD's where so slow it takes 15 seconds to load a excel or word sheet, while my entire pc boots faster then that.
But that's for another day or else this never ends.
You wanna give some quotes of Cerny's PR Kenpachii? It's quite funny you 2 are still going about this, I guess ya'll missed the Samsung Fast Game Loading slide. Time to eat crow.
https://wccftech.com/ps5-ssd-may-not-translate-into-much-quicker-loading-times-says-remedy-technical-director/
www.neogaf.com