Yesterday, an event called Gaming Ladies was announced. It would take place on King's offices in Barcelona and host four panels about females in the videogame industry, as well as networking.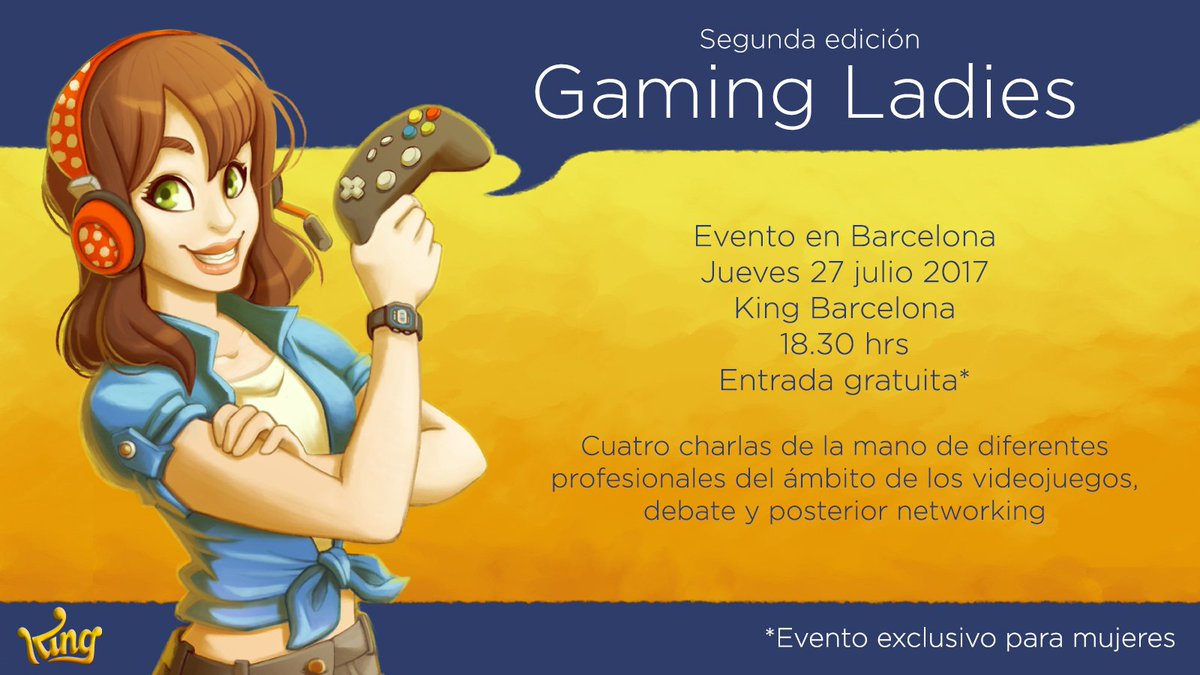 However, after that announcement, the event began to get several people (mostly males) complain about the non-mixed nature of the event, allowing only females to enter. This peaked when Forocoches, Spain's biggest forum, and also the most disgusting one, heard about the event. Several threads were opened against it, and one of them even suggested trolling the event by disguising themselves and claiming to be female transexuals so they could enter the event and then troll it from the inside.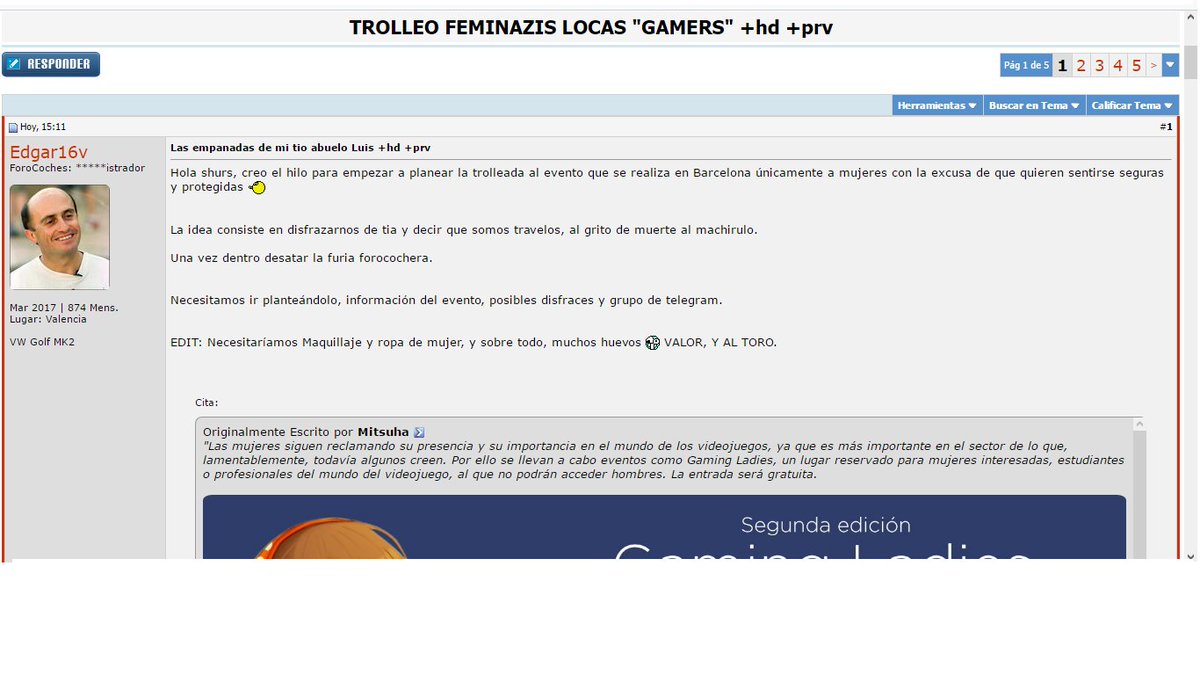 (this picture shows pretty much what I just mentioned)
King also began to get pressure to cancel the event, which ended up happening a few hours ago.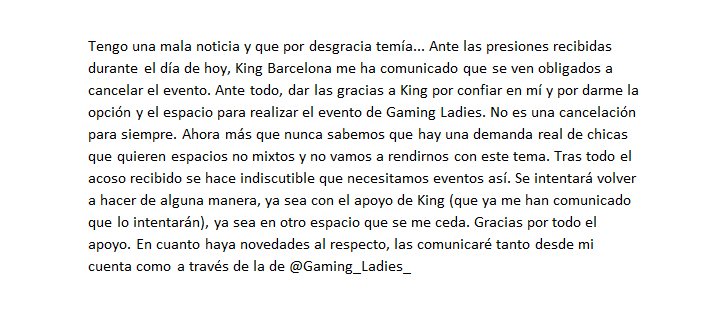 The previous time this event took place it wasn't advertised due to the fear of something like this happening and only seven people attended. This is fucking shameful.
I won't post any Twitter links leading to no accounts to not get any hate directed towards them as well.