The "Agni's Philosophy" tech demo is nearly 11 years old and FFXVI doesn't even come close to it. Kingsglaive is absolutely completely out-of-reach.


Which, personally, I think is fine. FF doesn't have to be about being the most technically impressive series out there.

But what pisses me off about XVI is the subdued color scheme, dull art direction (basically feels like The Last Remnant 2.0, and TLR's world was like a poor man's Ivalice, which I never found to be visually interesting in any of its games), and the team not using their in-house CGI studio to create some CGI cinematics.
I actually think that from a purely technical standpoint, FF16 is on par – if not superior – to the Agni's Philosophy demo. If you look at that demo today, you can see parts where it's starting to show its age: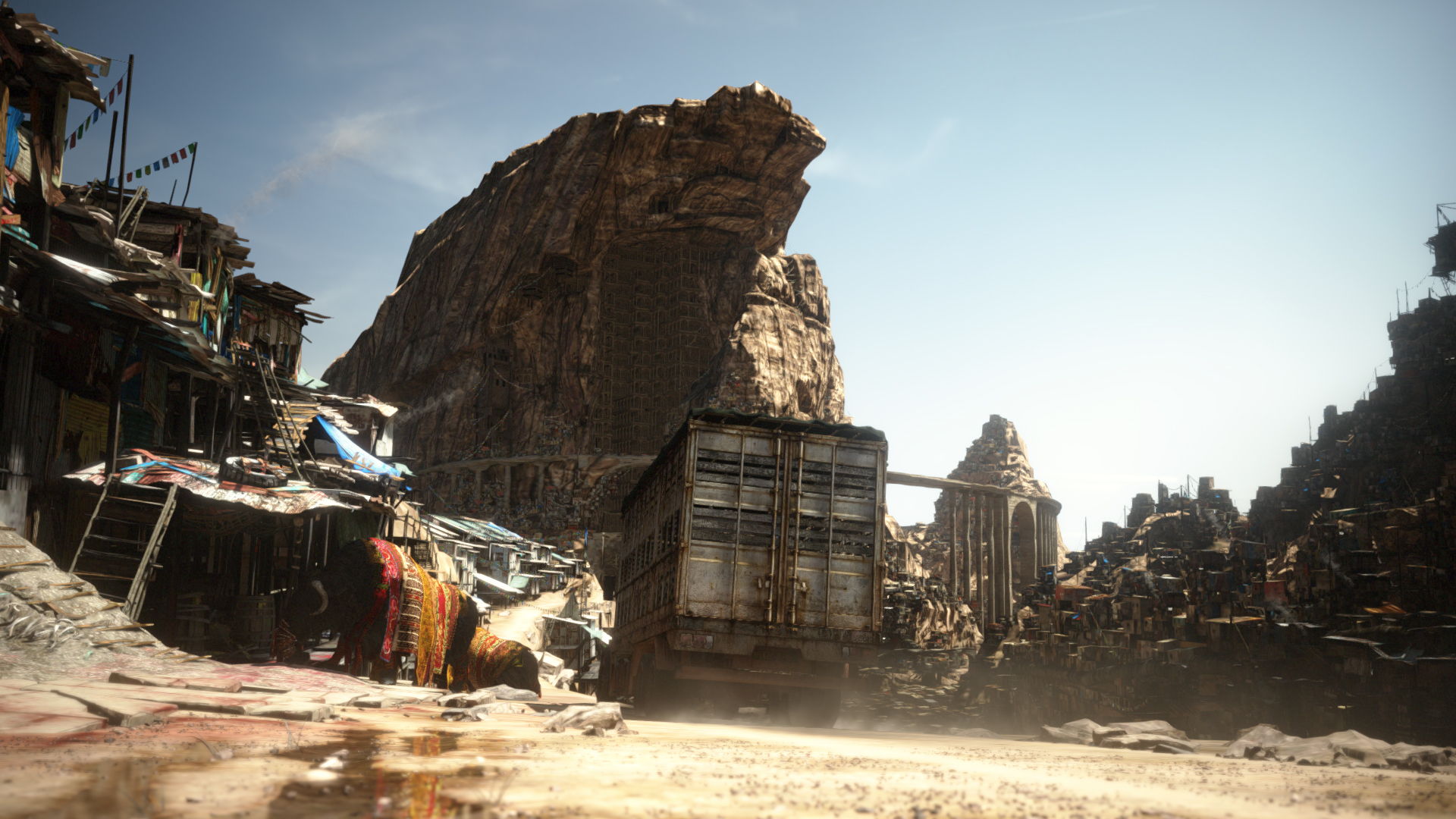 That doesn't really look like it's technically that much ahead of FF16 imo. Just look at the texture on that little hill with the wooden steps near the lower left corner. The only thing that looks beyond FF16 are all those tiny pebbles on the ground. The reason this tech demo looks better than FF16 overall is mainly its bright, colorful artstyle and the large vistas, as opposed to 16's subdued color scheme. The fact that most of 16's recent footage seems to take place at night doesn't help either. I'm sure if we got to see a scene of Clive overlooking a beautiful landscape during bright daylight, it would look just as good as Agni's Philosophy.
But I definitely agree about the lack of CGI scenes. SE seems to think their ingame graphics are good enough that they don't need CGI anymore, but they're mistaken. Even the UE5 Matrix demo, which is far superior to FF16 (or any other game), has aspects that are subpar compared to CGI. While the environmental assets, character models and lighting in the Matrix demo are indeed at near CGI level (to the untrained eye), things like explosions, smoke, particles and debris still look very 'gamey' compared to actual CGI. So I think a game like FF16 would very much benefit from high-quality CGI cinematics. Those used to be a big selling point of the series, but starting with FF15 SE kinda pushed them to the wayside. Which is a shame, because those CGI scenes in the old FF15/Versus13 trailers we got back in the day were incredible. Same with that Kingsglaive movie. It was such a waste to leave that out of the game. Utterly bizarre decision.
Last edited: