Platform
:
Nintendo Switch/New Nintendo 3DS
Release Date
:
September 28 (JP) / October 20 (NA/EU/AU)
Price
:
Nintendo Switch (7800円/USD$59.99/CAD$79.99/AUD$89.95/EUR€59.99/GBP£49.99)
New Nintendo 3DS (6,800円/USD$39.99/CAD$49.99/AUD$59.95/EUR€39.99/GBP£39.99)
Genre
:
Action
Developer
:
Omega Force/Team Ninja
Publisher
:
Koei Tecmo Games
Size
:
~13GB/~2GB
amiibo compatibility
:
All Fire Emblem Series amiibo are compatible with the game.
You are allowed 5 scans a day, with each scan unlocking a weapon for you to use.
A gate to a new world opens and a dark, looming shadow casts over the Kingdom of Aitris. The queen dies, and her two blonde siblings, Shion and Lien, meet strangers from a new world to go protect and reclaim their home from darkness. They have a Fire Emblem, and meet people with their own Fire Emblem, and their 5 different Falchions, and all these people are somehow related to each other but they transcend time to go help these blonde children and...
You know what it is a fanservice game.
Typical Musou series gameplay. You traverse a map and go take on objectives, whether it is defeat an enemy, save an ally, defeat x amount of enemies, etc.
Except, this game has a Fire Emblem twist to it.
Just like in the Fire Emblem franchise, you are able to employ your tactics to go help those blonde children. You can send your allies to go to a certain point and objective on the map, and even switch between characters in real time!
Maps will have gimmicks that may require the special help from your mounted allies, like Sheeda. The in game battle manu will allow you to customize your unit weapons and placements, as if you are really dictating the tides of battle.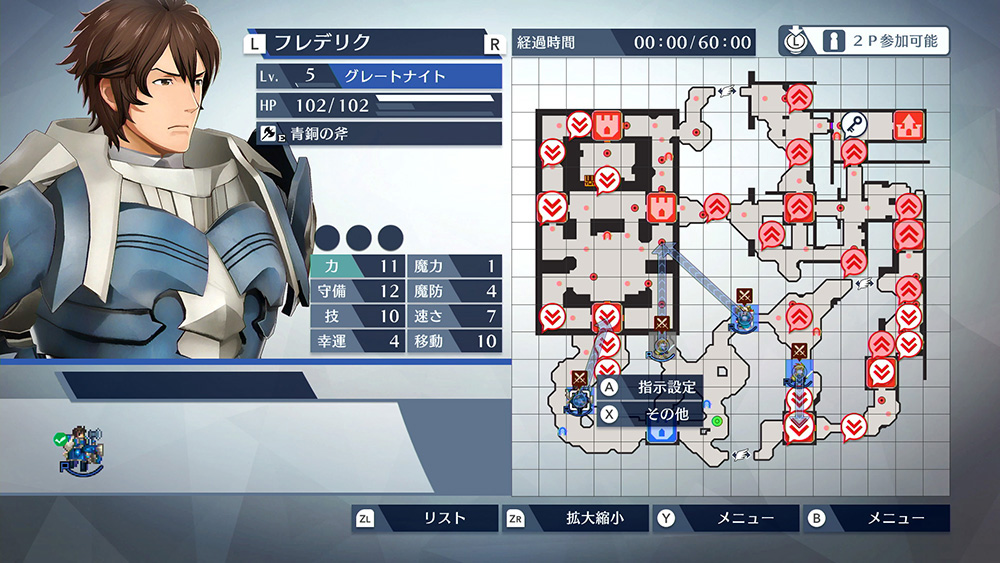 Other than that you pretty much stun and beat up enemies on the battlefield through a series of mashing X and Y buttons. Occasionally you will do extra damage for a critical hit!
Just keep mashing permutations of X and Y until you fill up your Awakening Gauge to power up and unleash your Ougi on everyone.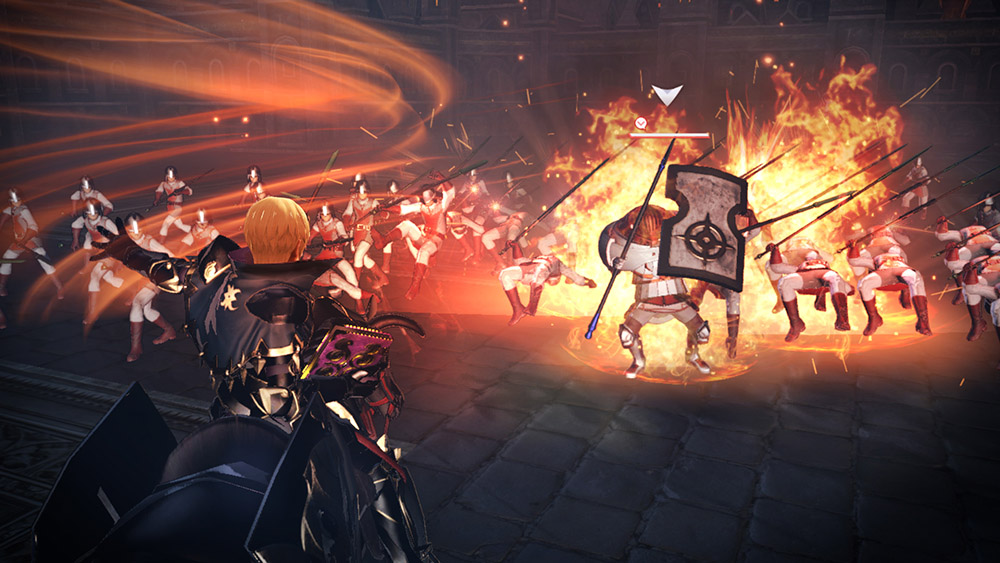 If you're intimate with your ally you can go up to them and double up. They may even team up with you for dual attacks, or take a lethal hit with dual guard.
If you're REALLY intimate, you can go unleash a dual ougi.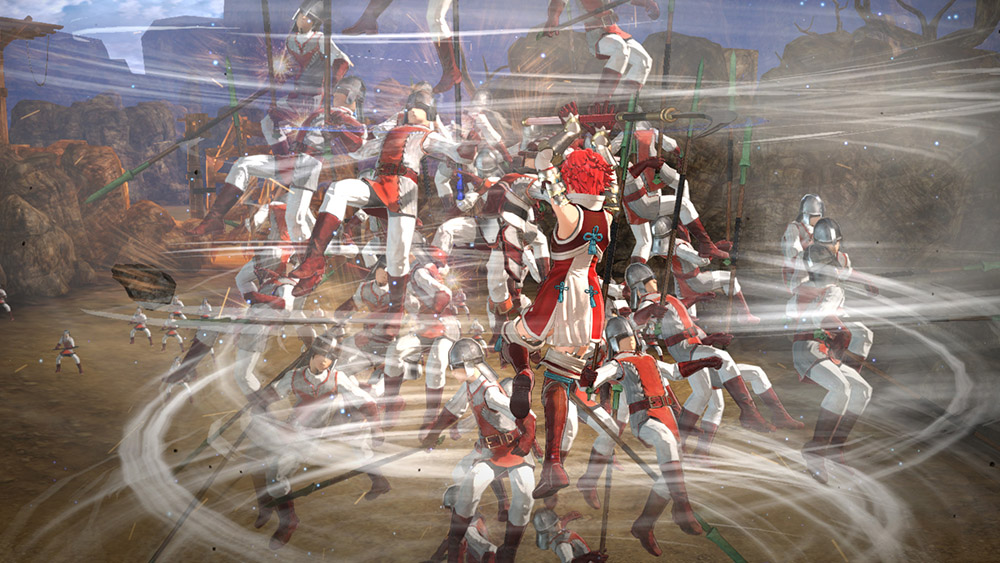 Do your best to be intimate with your own allies as there are special bonuses and events to share if you work your hardest! But if you allow them to be defeated, your ally won't be able to participate in the next battle. So be sure to take care of your friends.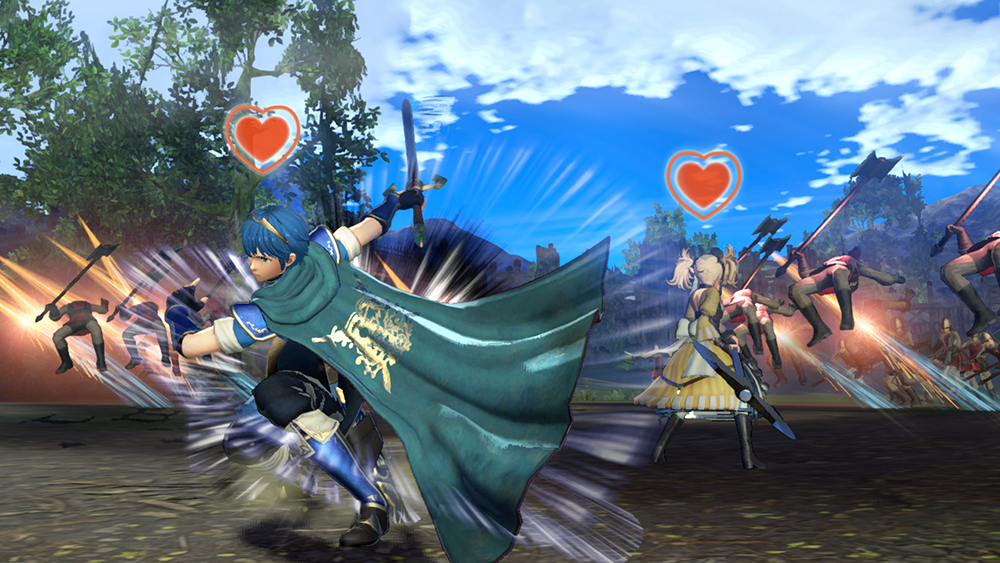 So keep training and getting stronger, eventually you will get stronger and upgrade your class through master proofs.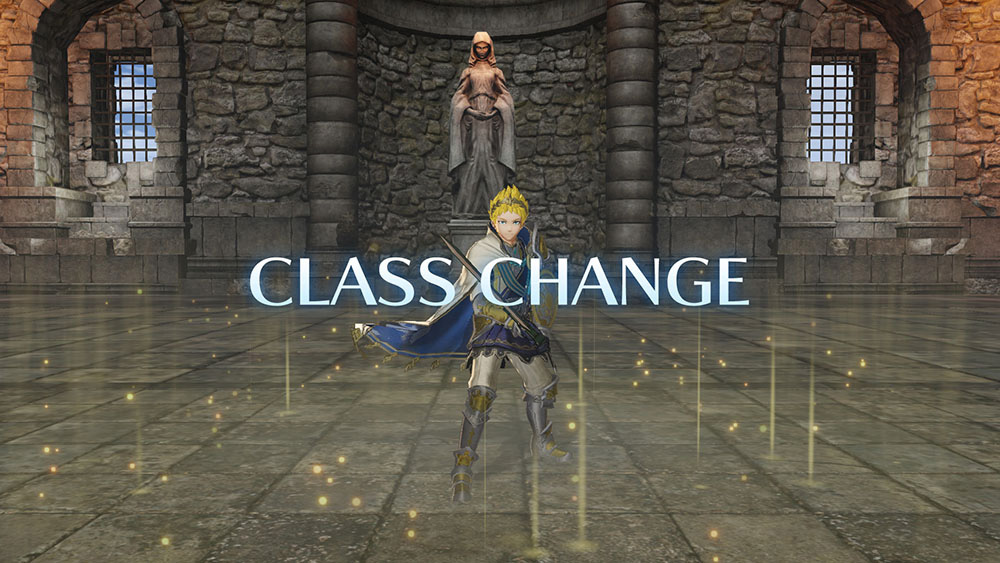 You will also be able to go relive past Fire Emblem moments in History Mode. Take on missions in familiar maps in the series with full voice acting.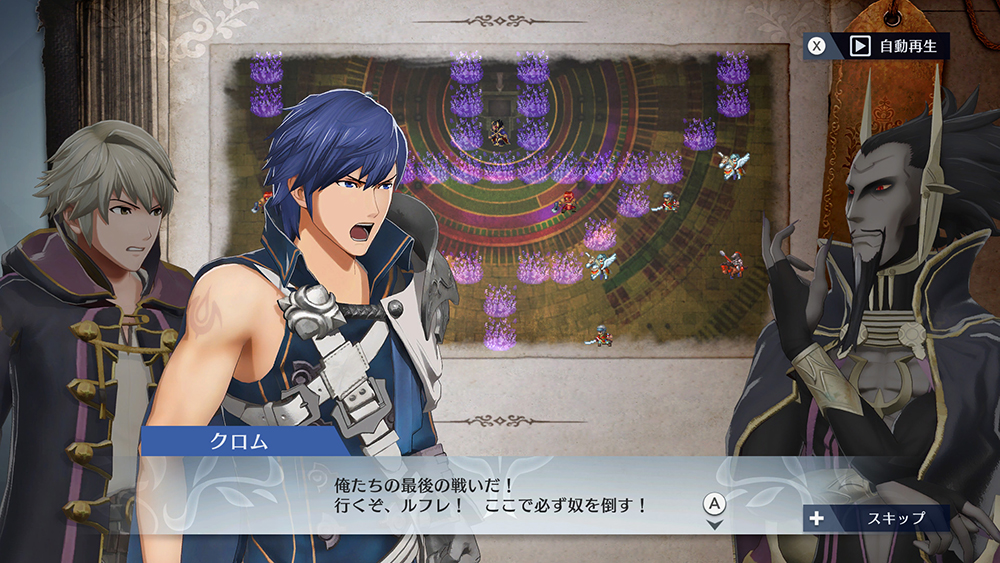 There will be add on content consisting of 3 separate DLC packs, all representing different games in the series with maps and characters in each.
Fire Emblem If - 1,400円
Fire Emblem Shadow Dragon and the Blade of Light - 1,400円
Fire Emblem Awakening - 1,400円
For those who buy the entire season pass, it will cost 3,000円/$19.99/€19.99.
It will include all 3 DLC packs at a reduced price, as well as a special Lucina Bride Costume

Maybe we will get more DLC in the future!
Where the hell is...
Too many...
Anna su...
If you want to act like a spoiled child you can go do that somewhere else.
It is a musou game I mean it is pretty straightforward.
Spoiler the story content as needed until the wider release next month.
We finally have a musou game with Fire Emblem characters. Let's keep the discussion to the gameplay.
Are all saves compatible with one another on the Switch? As in, if I get the Japanese version now and pick up the English version next month, would I be able to continue from where I stopped in the Japanese version?
No, like Splatoon 2, the game will have a different SKU for the eShop. But the JP copy version does have Chinese, so if you can read Chinese you can play it 1 month in advance.
Opening Cutscene